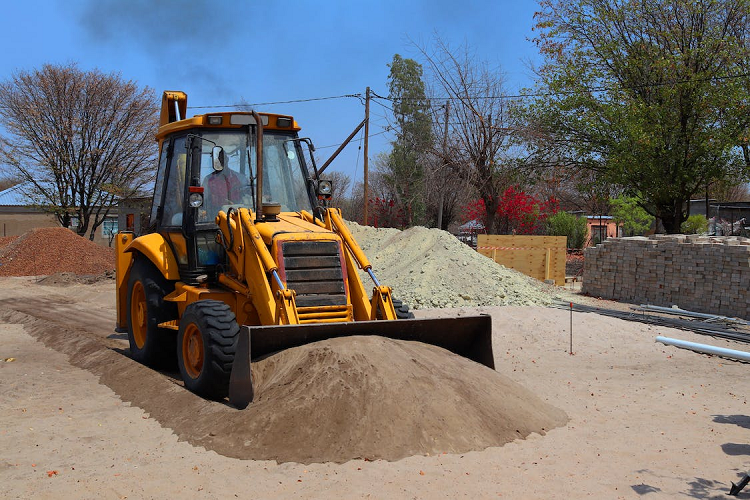 Bulldozer is generally classified by operating weight and engine power. The right choice of class for specific tasks and operating conditions allows the bulldozer to develop the optimal speed and the highest efficiency, as a result, to avoid irrational costs.
Bulldozers in construction
All construction bulldozers are conditionally divided into:
Light. Weight up to 10 tons, engine power up to 130 horsepower
Medium. Weight up to 20 tons, engine power up to 250 horsepower
Heavy. Weight up to 35 tons, engine power up to 850 horsepower
A separate group is made up of out-of-class bulldozers. These are models with uniquely high power and mini-bulldozers for cleaning garbage, snow, sand, gravel. They are not used in the construction of roads, industrial and residential buildings.
1
Light Bulldozers in Construction
A bulldozer weighing up to 10 tons can cut the fertile layer and perform planning work, so it is often used to level and move the soil.
These machines are also used for:
Planning of construction sites.
Development of pits.
The device of embankments.
Clearing the territory.
Due to the fact that light bulldozers perform primarily the functions of a ground leveler, most models are equipped with a leveling system.
A small class model is not capable of working like a classic bulldozer, that is, pushing and moving a large mass of earth in front of it. And if it is capable, then only in fairly limited volumes, with a low density of the soil and with little efficiency.
Light Bulldozer VS Grader
Due to the high cross-country ability and maneuverability, a small class bulldozer is in some cases a good alternative to a grader. It, like the grader, has a rotary blade with a horizontal offset of 25-36°, which allows:
Move the ground to the side.
Fill up long narrow ditches, trenches.
Clear roads from snow (throw to the side of the road).
You can not do without a bulldozer on large embankments and deep slopes, where wheeled vehicles will not reach because of the risk of overturning. Such specialized local work requires increased precision, which can only be provided by tracked vehicles.
2
Medium Bulldozers in Construction
In construction, bulldozers weighing up to 20 tons are used. They are effective in dumping bushes, cleaning and planning the territory, including in road construction. They cope with soil vegetation (without thick roots), soils of categories I-II (density up to 1900 kg / m³) – loam, sand, sandy loam, light wet clay, peat.
Medium bulldozers are indispensable in the construction of oil and gas infrastructure. After all, soil dumping for it is often carried out through swamps, where it makes no sense to drive a heavy bulldozer (even on a sandy sole), because due to its large weight it will fall into the ground, which will cause a lot of trouble.
3
Heavy bulldozers in Construction
Machines weighing up to 20-35 tons are the most numerous class of caterpillar special equipment, bulldozers in Europe.
Applications (including when equipped with a ripper):
Road construction, pavement excavation.
Construction of dams and other large construction projects.
Digging of pits and trenches, open pit mining.
Device and leveling of the surface of construction sites.
Moving dense, frozen, stony, rocky soils.
Construction of parks or alleys.
Super-heavy models weighing more than 35 tons are designed for work with rocks, the construction of large facilities, such as hydroelectric power plants. Sometimes they are replaced by an ordinary heavy bulldozer equipped with a ripper. Such a unit copes with layer-by-layer loosening and movement of even rocky and frozen soils.
Conclusion
If you decide to buy a bulldozer, then first you should determine the list of characteristics that will be required from the equipment. You need to carefully study the bulldozer market. This will help you make the most of its benefits and not overpay for extra features that you do not need.
Buying a bulldozer Europe today is not a problem, since there are more than enough offers on the machine market.