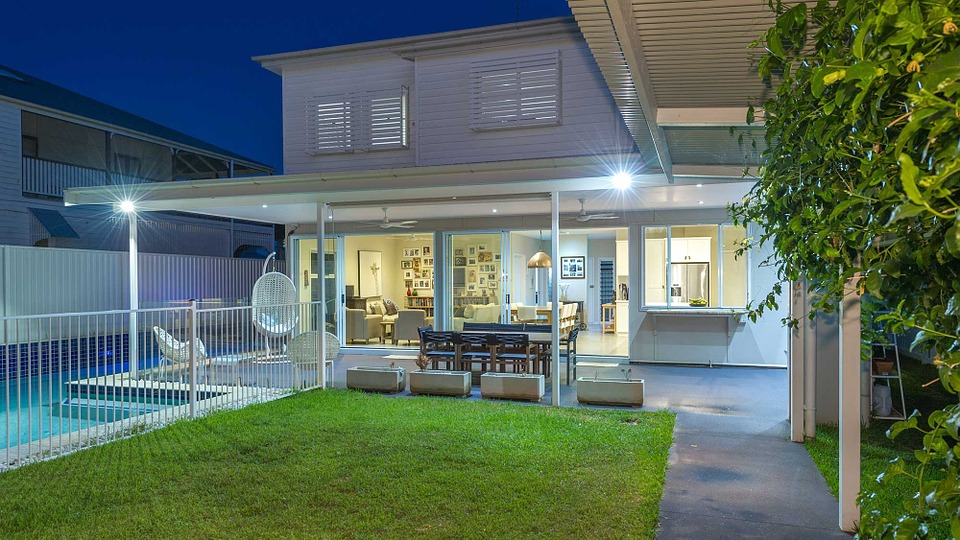 Having a stylish and tidy backyard is every homeowner's dream. However, creating and maintaining such a space can be a little less dreamy. So, if you think your outdoor spaces need a bit of an upgrade, here are some fast and stylish additions that will improve your backyard's aesthetics and boost the comfort.
Clean your deck
If you had a snowy winter or a relentless summer, reviving your deck can be a good way to boost the look of your backyard. A gray and shabby deck never looks attractive and it can ruin the whole aesthetics of your space, so make sure to give it a good scrub. Using a power washer is a fast and easy solution, but it can sometimes be too rough on the wood. If you need a gentler way to remove dirt and mildew from your deck, use oxygenated bleach and a brush. Finish your deck upgrade with a coat of protective stain for a nice and polished look.
Provide shade
The hot summer sun doesn't care if you want to have a relaxing drink in your yard, so you must prevent it from ruining your comfort. The best and cheapest way to get some shade into your backyard is to plant some fast-growing trees for a natural sun protection. Willows, maples and poplars look great and don't take too much time to grow. However, if you want good shade quickly, it's best to opt for practical shade sails or even build a pergola or a gazebo. They look stylish and provide you with all the comfort even during the hottest summer days.
Go big with a pool
Pools are the ultimate backyard element for many people, especially those with kids. So, if you want to make your summers 100 times more fun and cool, don't hesitate to invest in a pool. Today, installing such a backyard addition isn't remotely as hard and expensive as it used to be. There are affordable and practical fibreglass swimming pools that can be installed much faster than you can even imagine! They also come in various sizes, shapes and designs, and can be fitted into almost every backyard.
Improve the functionality with paths
If your area gets a lot of rain and your yard tends to get soaked and full of little puddles, you can improve the functionality of your backyard with only a few stepping stones. Choose an interesting design and place them on the critical areas. You can also plan amazing backyard theater for entertainment purpose. This will both allow you to cross your yard without ruining your shoes and improve the aesthetic appeal of your space. You can get all sorts of stones in gardening supplies stores or even make your own designs at home with some cement and a few decorative items!
Improve privacy
Ensuring your backyard offers perfect privacy will additionally boost the comfort and relaxation. You can either invest in various privacy screens that can keep curious eyes (and some wild animals) away from your backyard or you can opt for a natural version with a living fence. Living fences look great and offer great privacy, but they need time to grow and effort to maintain. You must also be careful about the type of plant you choose. For instance, bamboo grows quickly, but tends to overtake the whole yard!
Add some fire to the mix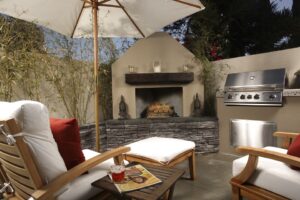 If you want to enjoy your backyard even during the chilly evenings, you must bring some warmth to the space. Building a simple fire pit can ensure you get extra warmth and illumination and a practical way to get a tasty roasted treat. Kids will love roasting marshmallows while adults enjoy a glass of wine next to the fire.
These easy backyard upgrades will not only improve the look of your space, but also make it more functional and comfortable for you and your family. So, get to work!
image credit: pixabay.com