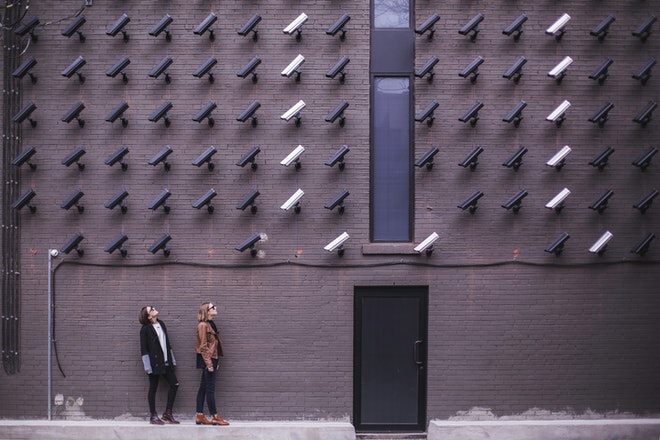 The rapid evolution of technology has enabled fraudsters and hackers to grab more opportunities for conducting more frauds than ever before and none of us wants to be triggered by such nightmares mainly known as identity theft and frauds. These identity theft and frauds are entirely unpredictable and you never know when you will be trapped in one of them. Even if you have taken enough security measures to safeguard yourself from identity thefts and fraud, there is still a risk of such frauds. But using some preventive measures and third-party software can assure your safety from such threats.
Many people argue that both the terms Identity theft and identity frauds are somehow the same and, more precisely, interchangeable. Few of us are aware that they seem similar, but they are not the same. Identity theft and identity fraud are two distinguished crimes that have various impacts on the victim's credit score and finances.
What is Identity Theft and Identity Fraud?
Identity theft is the offense of accessing an Individuals' financial or personal data for committing frauds like suspicious and fraudulent purchases or transactions by using their identity. Identity theft can be perpetrated in various ways and the victims are usually left with a loss to their prestige, finances, and credit. Whereas Identity fraud refers to the misuse of stolen personal or financial information. The offense of Identity fraud influences both the people whose data has been hacked and the corporations where fraudulent purchases or transactions have been made with the stolen identity. Furthermore, the offenses can be committed by using identities that need not be of a living being or a real person.
Often, fraudsters sometimes use the dead's identity or generate false identities of individuals who have never practiced a crime. There are several types of Identity thefts and frauds, even some of them are lesser-known to many of us, leading to damage to prestige or personal finance if left undetected.
Types of Identity Thefts and Frauds
1
Financial Identity Theft
This kind of theft is one of the majorly committed identity thefts. In this type of offense, the victim's identity has been accessed to obtain their financial records like bank account details, credit or debit card information, etc. This information will allow the thieves to make fraudulent purchases, payments, or transactions, obtaining loans or credit under the victim's name.
Many offenses of child Identity theft are committed by someone close to the child or the family members. They can use addresses, birth information, social security numbers, etc., with a thought to open fake accounts on the child's identity.
This kind of identity theft can be harmful to the prestige of the business and individual. In this scenario, the fraudster tries to access personal information like the number of social security for filing tax returns under the victim's name and collect a refund on his/her behalf.
4
Synthetic Identity Theft
Scammers often use a blend of real and fake data for creating a fake identity. This kind of theft is known as Synthetic Identity Theft. The purpose of committing such an offense is to borrow money or sign up for credit cards on the victim's identity. It affects both the customers and merchants of a business.
5
New Account Identity Theft
An intruder can open a completely new bank, or social media account under the victim's name by using various tricks. It can also include restoring various applications like credit or debit cards, loans, etc., from the trash bin and submitting them to the relevant authorities. Or, it may be possible it's for stalking or trolling the person on the internet.
6
Credit or Debit Card Fraud
Nowadays, it is the most widely observed Identity Fraud. This kind of scam occurs when any fraudster uses a victim's card without his/her consent. Fraudsters can use their cards for doing illegal financial transactions by using the PIN, card number, or security code. However, having a card's possession is irrelevant.
Online Shopping fraud is another prevalent identity fraud that can be committed in various ways. Many of the hackers or scammers learn the tactics of hacking the accounts of the shopping websites. After hacking the site, they execute an illegal transaction by using the account holder's saved card details.
The list of Identity Thefts and Frauds is a never-ending one. Due to technological evolution, the risk of Identity thefts and frauds is increasing day by day. And, this arises the need to take preventive measures to safeguard the victim and his/her family members or close ones.
Steps for the prevention of Identity Thefts and Fraud
If you are aware of the thefts and frauds going around you, then it is high time to take the following preventive measures for the safety of yourself and your loved ones.
Regularly monitor your account information and secure them with highly-encrypted passwords.
You can file a police complaint about protecting yourself in the situation of Identity theft and fraud. You must ask the police officer to provide you with the copies for your reference and information about the same to the cybercrime cells, credit bureaus, etc.
The victim can also use third-party software like Advanced Identity Protector for securing them from every type of Identity Theft and Fraud. The software will help the victim to scan out the identity traces by setting the scan preferences. Once the scanning process is completed, essential and confidential information can be transferred to the software's security vault.