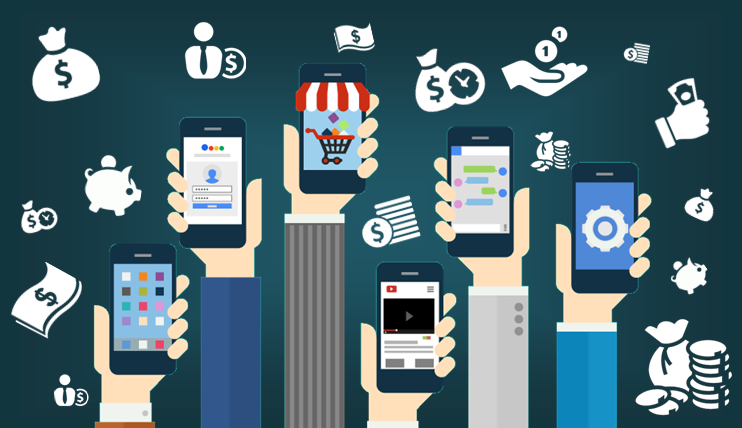 Have you ever wanted to become an entrepreneur but have no idea where to start? Before you build your plan, make sure you finalize your niche first. You can start by selling mobile phones online.
Ever since smartphones were introduced and they were made user-friendly, they have had individuals glued to them. Wherever you go, you will find people doing something or the other on their smartphones. Be it texting, scrolling through their Instagram feed, or perhaps working.
The Smartphone game has certainly gone strong and it only seems to be getting stronger. It is here to stay for longer. So, why not just begin your business with something that is so much in demand.
Apart from mobile phones, accessories with these mobile phones are another popular product that you can consider selling. These accessories are now slowly becoming a part of fashion statements. They are rising from just being functional.
Tips Sell Mobile Phones Online
---
Selling mobile phones along with their accessories will be a great business to start making money.
Here's an article to help you learn about how exactly you can pull this entire procedure off without falling into the trap of self-doubt.
Gain knowledge about your products
When you are planning to sell your products online, it is important that you have knowledge about it. This will help you in assisting your customers whenever they are stuck and thus build brand loyalty. Building authority in the field of mobile phones is crucial if you wish to experience success with your business.
You can do an IMEI check for free for your customers and help them be sure that their IMEI is clean and not blacklisted anywhere. This is a process that you can do only when you know what numbers to dial on mobile phones.
Find your source
Finding your source of products is as crucial as it can get. The main idea behind doing a business is to earn money and take out huge profits from it. And you can set up a high margin of your products only when you have the right source of products.
This source is what will help you determine the sale price of your products. To select the source of your products, the first thing that you will need to do is be sure about what you are selling. Whether it is just mobile phones, just mobile accessories, or both.
For mobile accessories, find yourselves a wholesaler who manufactures the products. For mobile phones, contact a distributor to get the cheaper rates of mobile phones.
Build your catalog for products
Once you have the source ready and you have made up your mind about what you are going to sell, it is now time to build your product catalog.
Start by building yourselves a website. You cannot run an eCommerce business successfully till the time you don't have an effective website. Thus, connect with a website developer or if you are tight on a budget, start by building yourselves a website on Shopify.
Before you set on designing your website, make sure you have the following sorted:
Categories that will be portrayed on the website.
Prices of each and every product that you are planning to sell.
Professionally clicked images to make the website look more appealing and to give a fair idea to customers about what to expect.
Product descriptions and features about each and every product that will be on your website.
Choose the best payment method
One of the best things about selling the products online is that you have plenty of payment methods to choose from. You just need to choose the one that will work best for you and your audience.
Commonly, individuals offer options to pay online using their plastic money or via net banking. Customers are also given the option to pay cash on delivery. It is best to keep both modes of payment if you wish to increase the website traffic.
You cannot really rely on cash on delivery for mobile phones that are expensive. Hence, it is best to develop a secure payment gateway on the website.
Market your business online
Now that you will have everything organized and running, it will be no time to make your business visible in front of your audience. This is where you need remarkable marketing skills.
The best thing is that digital marketing has seen a boost lately and it is much less expensive than traditional forms of marketing.
Advertise your products online on various social media platforms. Promote your website, your products, or even maybe your blogs to get traffic to your website and increase the chances of getting more sales.
Conclusion
Selling mobile phones online might seem like an overwhelming task from the outside. But once you start doing it right, you will understand that following the procedure properly make things a lot easier.