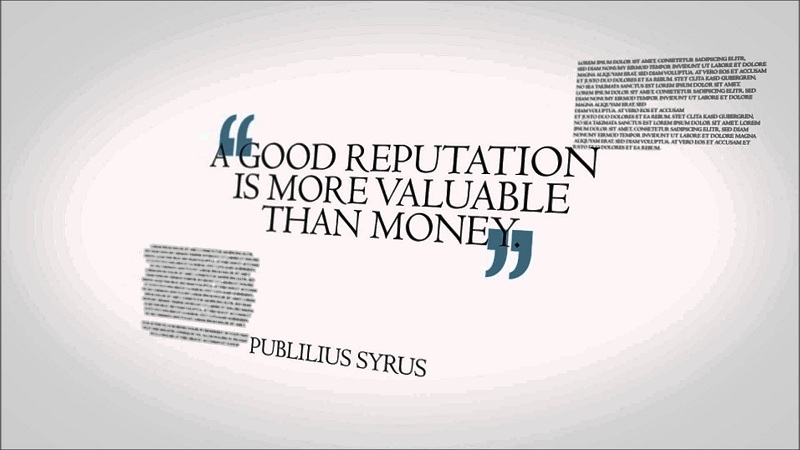 In present times, digital communication has occupied an important role. So, whether it is a small business or a large company, online reputation depend upon what is said about in on online basis. By following few rules you can bring up a drastic change. Moreover, an effective digital communication can bring a change in one's perception of self and around; it comes with practice.
The key to success is saying every morning three times I believe, I believe and I believe. In this way, you can increase your mental strength and concentrate on how to destroy your counterparts. Additionally, what acts as an armory in your arsenal is social media monitoring – this monitoring lets you know what's happening around the world. What begins as a rant could become a disgruntled customer tomorrow. So, instead of being entangled in the problem and not finding the solution, follow these points.
Google Yourself on Constant Basis
Google yourself on a constant basis and see what turns up. You need to see the results on monthly basis or so because the Google updates the information on a constant basis and it changes the algorithm to stop the search engine manipulators to manipulate the system.
Generally, you need to worry about the first page results, but it is highly recommended to dig deeper; if you do for the very first time.
Build Social Networking Relation
In present times, social networking has become a rage, so it is your duty to acknowledge to the positive comments and say thank you. Add a touch of personalization to the words and people will surely appreciate you. The more conversations that you have with the people the better it is. Building strong relationships and your network has a surprisingly positive side effect on boosting your reputation online.
The neat trick is to have a blogger's eye- it means always finding a point of interest in the story and then comment. Above all, the people complain about not having enough comments on their blog, but they don't take enough time to comment on others blog.  The idea is to treat others in a similar way as you would like to be treated yourself.
Participate in Relevant Communities
Building your profile on online communities is the best way to get your presence felt. The golden rule is to assist other people. If you are there only for personal benefit, then you'll rarely get benefitted from it.
It not only helps you to create an incredible exposure but when used in a correct fashion it can help you to grow your online reputation.
Give Away
Although it is a controversial topic about how much information you should give away on free of cost basis. But if you really want to enhance your online reputation, then you should give more quality advice and it will help you to build an online reputation.  Online reputation can be encapsulated into how to build relationships.
Respond to Negative Comments
The major thing that brings jitters is how to respond to the negative comments. The answer is to follow the below-mentioned rules Track what is being said- Failure to track the things on online basis can make you fall in a deep dungeon. The rule of thumb is if you don't know what is being said about your brand, and if you don't revert, the problems will be out of control and in return, you will hamper your conversion rates.
Apologize-If something really negative happens about your company, take time and say sorry for the same- beware the apology should not be false.
Ensure that you take a time to converse with the disgruntled customer, if you can speak on face to face basis or on the phone. If you are unable to speak to them directly, try to send the emails or leave a comment or something like that, the idea is to make a contact.
Put Facts – Most of the times, negative things spread from false facts or from confusions. You can clear off the air and incorrect facts through a process of dialogue with appropriate persons, but in serious cases, where people are getting baffled up, you must an attempt to your story or present that on the website.
Last but not the least listen to the feedback and take suggestions from the customers and the online communities.
The importance of social media is such that when you practice in your day to day life, you'll find that not only your reputation increase but also your conversion rates.