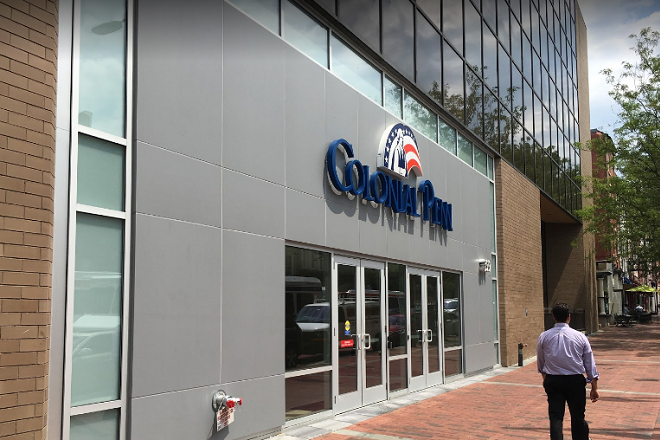 You've probably seen Joe Theismann, Alex Trebek, or Ed McMahon recommending Colonial Penn burial insurance in ads on TV and wondered if it is worth your money.
Sure, these guys are prolific figures, but as is the deal with many other ads, what you see in the Colonial Penn burial insurance advertisement may not be what you get.
Statistics reveal that approximately 50% of American seniors have applied for Colonial Penn Insurance. Another 20% is undecided while a shocking 30% regrets giving it a try in the first place!
We care about you and want you to make an informed decision. Hence, we have provided you with detailed facts on the policy in the article below. Let's jump right in!
About Colonial Penn
Established in 1968 by the American Association of Retired Persons (AARP) co-founder Leonard Davis, Colonial Penn Life Insurance Company offers insurance coverage to AARP members.
It is based in Pennsylvania and, at the moment, is not serving New York State.
In addition, it has more than $3.2 billion of life insurance or 750,000 policies in force.
Due to its record of paying claims and financial stability, the insurance company has received an A- (Excellent) rating from A.M. Best.
Although it's the first company to design a no-health-question life insurance policy, the company struggles to provide an ideal burial insurance product to the market.
Colonial Penn Burial Insurance Plans
At the moment, Colonial Penn provides seniors with two plans: Whole life insurance and Guaranteed Acceptance.
Whole Life Insurance
If you want permanent coverage, the whole life insurance plan is your ideal choice. With it, you get to answer a few health questions to qualify and get no medical examination.
Also, it is available to people between the ages of 40 to 75. It is accessible in every state except Vermont, Maine, and New York.
This Colonial Penn burial insurance plan has a premium plan range of $14.36 to $576.44 per month.
You get to pick the specific death benefit you prefer. However, the premiums differ based on your risk profile.
The two main methods used to determine if you are a perfect fit for this policy are a prescription history check and health queries.
Some of the advantages and drawbacks of this policy are:
Advantages
It offers a locked-in benefit amount
There is no increased premium rate for smokers, e-cigarette, and tobacco users
It provides a premium discount if you pay for a year in advance
It has a leveled premium
It has flexible payment alternatives
Drawbacks
It offers low coverage amounts
Colonial Penn has received countless insurance complaints
It has no riders
It provides expensive insurance rates when compared to competitors such as Mutual of Omaha and Gerber Life
Guaranteed Acceptance
It is available to people within the ages of:
56-85 in Pennsylvania
50-75 in Missouri and Minnesota
50-77 for men and 50-82 for women in New Jersey
55-85 in District of Columbia
50-85 in every other state
Additionally, it provides a premium price range of $9.95 to $79.60 monthly.
Unlike most burial insurance plans that allow you to pick a specific death benefit to determine your rate, Colonial Penn asks you the number of units you wish to buy.
The monthly premium is based on the number of units you buy. A unit goes for $9.95. Considering that you can purchase up to 8 units, your maximum monthly premium totals to $79.60.
The system can be quite confusing, and a miscalculation can mean a loss on your part and gain on theirs. If you really must opt in, please familiarize yourself with all the technical details. Otherwise, you can shop for another insurance policy.
Some of the benefits and disadvantages of the guaranteed acceptance insurance policy are:
Benefits
It provides immediate protection for accidental deaths such as poisoning, industrial accidents, and motor vehicle accidents
Colonial Penn cannot cancel your policy. It is always active until you stop making payments or you cancel it
In case you decide that the coverage doesn't work for you, Colonial Penn offers you a 30-day money-back guarantee. Just cancel your policy within 30 days of receipt and you will get a full refund
It offers the "Rate Lock" feature on pricing
Cash value accumulates tax-free
Disadvantages
Pricing is confusing
There is a two-year waiting period in place
It offers very low death benefits- specifically a maximum benefit of $14,288 for men and $16,664 for women.
All the above facts will help you make an informed decision when it comes to buying  Colonial Penn burial insurance policies.