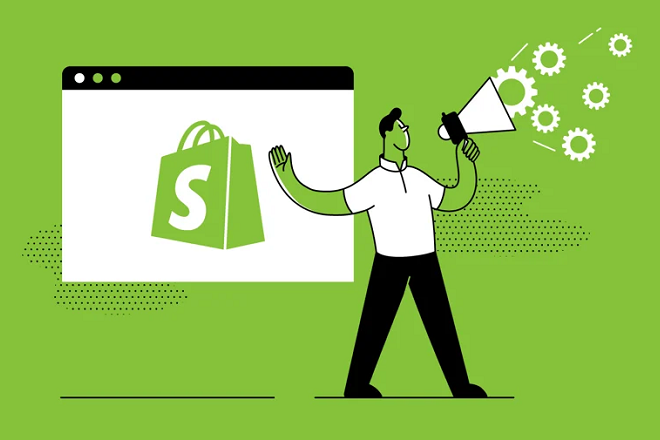 The most optimized and user-friendly platform today is Shopify. It has several types of subscriptions, so it is important to decide which one is more convenient and better.
Shopify
This is a great option for business start-ups who want to sell online. However, if you are a larger company, then you want to find a convenient and good platform with a lot of settings.
If you are a Shopify user and know how to use this program, then it does not make sense to switch to other platforms.  To do this, there is a more advanced version of this tool – Shopify Plus.
Shopify Plus
This version offers the same user-friendly interface and features, while adding significant improvements. With it, you can get better options, support, customization, features, and many more.
Our goal today is to look at the top reasons to consider switching to a Shopify Plus subscription.
Most important benefits:
Personalized support
Unlimited number of accounts
Exclusive programs
More control under you site
High level of custom themes
Multichannel sales
Access to several stores
Advanced analysis
You can find a good site customization service by clicking on this link https://www.makebecool.com/services/shopify-design-ux
Personalized Support
The standard subscription does not include a personalized assistant, so users often turn to Shopify Experts. Shopify plus subscription takes care to provide customized support for creation, launch, migration etc.
Unlimited Number of Accounts
Shopify Plus has permission for unlimited accounts.  That is, the number of your employees can be expanded, which will improve the process of business evolution. Shopify also allows you to create multiple accounts, but it has its limits.
Exclusive Programs
Shopify Plus provides access to unique apps, such as:
Launchpad
Script Editor
Wholesale channel
Transporter app
Shopify Flow
Bulk Account Inviter
With these applications, you can easily improve certain aspects of your site namely advertising, automation, customer control, payments, imports, and many more.
More Control under Your Site
Shopify Plus gives you the control you need over customers, orders, and products. You can easily customize the necessary clearance for orders using various conditions.
High Level of Custom Themes
Shopify have plenty of different themes which can make your business recognizable. However, with the access to Shopify Plus you are able to use specific language Liquid. With it, you can make changes at all levels and achieve more control.
Multichannel Sales
Shopify Plus expands your site and gives you access to sales in most countries through various online platforms.
Access to Several Stores
Often one company runs several stores at once, so Shopify Plus offers a unique panel for convenient control over all sites. You will be able to track all the trends of your stores, analyze from, and study customers and employees. Moreover, you will see which store performs better in specific areas.
Advanced Analysis
Shopify has pretty good analytics features that help keep track of the store's situation.  You have the opportunity to create professional reports on the company's work.
Meanwhile, Shopify Plus cooperates with top analytics organizations that compare your business trends with those of the entire market.
Shopify plus development company takes care of all the technical issues related to the creation of your site. Thus, you save your time, which you can spend on achieving priority goals. A team of experts provides services that help automate websites, maximize opportunities and reduce technical issues.
Summary
Shopify Plus is a great option for large-scale projects that aim for big business growth and evolution. This is a great tool for improving the flexibility of multiple sites at once. Furthermore, this subscription has a wider range of functions and services than Shopify.