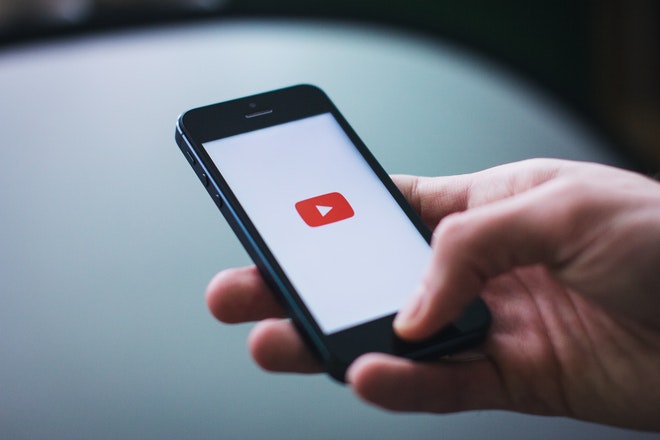 Once you attract 200 subscribers to your YouTube channel, it should become much easier for you to promote it. Read this article to find out what exactly you need to do!
The trickiest part of promoting a YouTube channel is to convince the first 200 people to subscribe to it. Once you achieve this goal, it should be much easier for you to attract new followers. From this article, you'll get to know how to get those first 200 subscribers in the shortest possible time. You don't need to have a huge budget to follow these recommendations.
Promote the Channel on Your Website
If you have a personal site, you can try to drive some part of its traffic to your YouTube channel. You may sync your channel with your site so that the latter automatically places the videos you've posted on the former. Or, you can check smart popup tips and create a popup that will inform your site visitors about your channel.
Promote the Channel on Social Media
Users of these three platforms should be the most likely to subscribe to you on YouTube:
Twitter
Instagram
Facebook
Create a social media post each time you upload a new YouTube video. Use hashtags to maximize your reach. Include the following information in your post: a concise description of the video, a high-quality image to illustrate it, a link to the video and a call to action.
Select a Topic
You should focus on a sphere of activity that you genuinely love and understand very well. It might be sports, games, cooking, books or whatever. You might have several hobbies but you need to stick to only one of them. Such an approach will enable you to consistently expand your subscriber base.
Make an Upload Schedule and Stick to It
You may begin with uploading 1 new video each week. Such a frequency of your new uploads should be optimal to attract new subscribers. YouTubers appreciate regular updates and don't like chaotic schedules. Plus, you'll have enough time to produce new content.
It would be wise to use Google Sheets or some other app to keep your calendar. You can plan your content for weeks ahead. You'll make sure it remains diverse and will be able to prepare all the necessary resources in advance.
Complete Your Profile and Make a Channel Trailer
A channel trailer is a concise video that enables people to figure out what your channel is about. It begins to play automatically as soon as a user who is not subscribed to your channel yet visits it. Besides, you should add a description of your channel to the About section, using the keywords that are relevant to your theme.
Use Eye-Catching Thumbnails
Here are the characteristics of a typical thumbnail:
High-quality, visually appealing image
Title text
Contrasting palette
720 pixels tall by from 640 to 1280 pixels wide
It should be enough for a user to have a quick glance at the thumbnail to understand what the video is about.
Invent Searchable Video Titles
To pick the optimal variants, you should use the YouTube Search Predictions tool. It should allow you to discover the types of content your target audience is interested in. The search field displays only the first 45 characters of your title so you need to include the main keywords there.
Compile Video Playlists
A playlist is a way of combining multiple single videos into a longer series that users might want to binge-watch. Just like individual videos, playlists show up in YouTube search results. Each time you add a new video, you should update your playlist — and YouTube will notify your subscribers when you do so.
Invite People to Subscribe
To get started, you can ask your friends and family members to subscribe to you. Then, you can add a subscribe watermark to your YouTube videos. Plus, feel free to invite your viewers to click the Subscribe button in the intro of your videos.
Join Online Communities
On Quora, Reddit and other similar platforms, you can join a thread dedicated to YouTube. Instead of directly promoting your content, you should strive to help others and share valuable information. The participants of the discussion might want to subscribe to your YouTube channel one day once they get to know you better.
Comment on Other Channels and Videos
Again, you should avoid sharing links to your videos. But you can establish connections with users who are interested in similar content and prove you're an expert in the field. People might want to click on your profile and find out that you have a channel too.
Announce a Giveaway
Share the rules of the giveaway on your channel. Promise to send a valuable prize (such as a $50 gift card) to one of the users who subscribe to you within a certain period. Keep reminding them about the giveaway in your videos.
Rely on YouTube Analytics
In the Subscribers Report section, you can find out how many users subscribed to you through the following ways:
The Subscribe button on your channel
Watermarks, end-screens and other interactive video features
Users who discovered your video in the search results of a query
Other YouTube channels that feature yours
Subscribe buttons embedded on third-party sites
YouTube will also provide you with many other useful statistics. For instance, you'll be able to check your click-through rate and video retention to understand which type of content your viewers love the most.
Conclusion
Hopefully, you found this article informative and now you better understand how to attract to first 200 subscribers to your YouTube channel. You should promote your channel through your own site if you have it and social media. It's important to stick to your chosen genre and a fixed schedule of posting new content.
You should complete your YouTube profile, make a channel trailer and create visually appealing thumbnails. Make video titles searchable, compile video playlists, host giveaways and check your YouTube analytics systematically. Ask people to subscribe, join online communities and comment on other users' content. Thanks to these steps, you should be able to get your first 200 subscribers in a relatively short time and with minimum expenses.