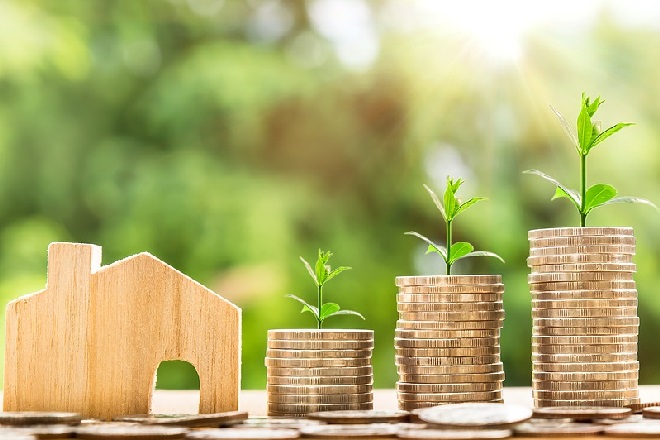 Buying a house is a dream for almost every person, and it's great to have your own space that will contribute to lifelong memories with your family and loved ones. While homes are built to last, we all know that they require regular maintenance and upkeep, which can be rather costly.
In a modern city with a rich history like Kolkata, it's common for people to live in old buildings. A lot of these are beautiful heritage buildings with colonial-style architecture that is in need of repair. Other buildings in the city that are very old require urgent attention to ensure the building can continue to last.
When a home or building does not get regular maintenance work done, the structure's condition deteriorates over time and becomes harder to repair. Eventually, the building becomes dilapidated and has a high risk of collapsing. Weather conditions, especially during monsoons, can greatly impact the building's condition.
Renovation work for your flat can be done for both maintenance and cosmetic purposes. You can renovate just a portion of your flat, or the entire home. By renovating your home, you can knock down built-in furniture or undesired interior architectural features. Additionally, you can expand the space you are renovating so that a particular room or area can better serve its purpose and accommodate more people and objects.
Of course, all this work will require a lot of money that you may not have. However, you don't need to give up on your hopes of making the renovation changes you want. Taking a personal loan in Kolkata is an excellent option to finance your home renovations if you are short of funds.
The added benefit of taking a home renovation loan is so that if you choose to sell or lease your flat, you'll be able to ask for a higher price. Therefore, home renovation loans can help maintain or increase the property's value. When you take out a personal loan in Kolkata for home renovations, you can also use it for other house repairs and furnishing the flat.
Here are the top three reasons why you should get a personal loan for home renovation:
1
Quick loan approval and disbursal
With regular bank loans, you have to visit the branch, wait in long queues, and fill out lengthy paperwork with numerous document submissions. After that, it takes up to several weeks just to get an approval or rejection. If you're lucky enough to get approved, you will have to wait another several weeks for the loan disbursal.
This is why online digital lenders are a better option, and you don't even need to go anywhere! You can apply for a personal loan in Kolkata in the comfort of your own home on the lender's website or app, without the need of any paperwork or numerous documents. The entire process of these new-age lenders is entirely digital which is in compliance with RBI norms and security protocols. You can get your personal loan approved and disbursed in just 3 days or less!
2
Easy and low monthly installments
As we know, the cost of renovating a home is high and can go up to at least one lakh or more. You may not have this money readily available to pay. Availing a personal loan in Kolkata will give you the funds you need so you can pay your contractors upfront.
One of the best benefits you can get when you take a personal loan is that your monthly EMIs will be very low if you opt for a longer repayment tenure. This makes it easy to fit into your budget without putting a strain on your finances. It also prevents you from depleting your reserve savings. With a personal loan, you can slowly and steadily repay the debt from your income without breaking investments.
The second benefit you stand to gain is that a personal loan will help you increase your credit score. By repaying your EMIs on time, you stand to increase your credit score, which will allow you to borrow larger loan amounts at lower interest rates.
Another great advantage of opting for a loan from a digital lender is that these loans are completely unsecured. This means that you do not have to provide any personal assets as security in exchange for the loan. Arranging for collateral is a hassle, and many of us don't have any collateral to provide. Therefore, you can avail an instant personal loan simply by providing your KYC details and receiving the loan amount.
Conclusion
Houses are built to last, but of course, with some help involved over the years! Our homes are an extension of ourselves, where we tend to spend a significant amount of our time.
It's worth remodeling one's home into a space that truly reflects the owner and enables them to live with more ease. Whether it's renovation work, repairs or refurbishing your space, apply for your personal loan in Kolkata and get ready to transform your house into your dream home!