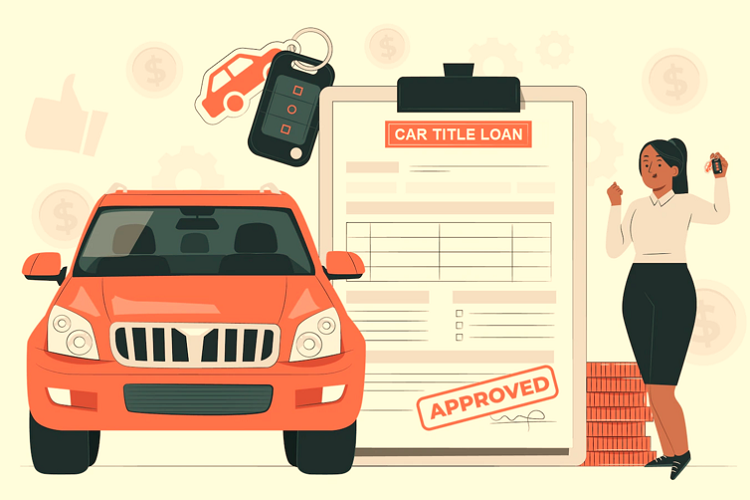 Is It Possible to Obtain a Title Loan without a Title?
A car title loan can be an option to consider when unexpected expenses knock you off your feet. Many title loan lenders can get you the money you need as soon as the next business day, allowing you to manage the situation and move on with your life. However, while the qualifications vary from state to state, one requirement remains the same – borrowers must present a vehicle title in their name when they apply.
But what if you're missing your car title? Can you still get a title loan without your car title? Read below to learn more.
Why You Need a Car Title for Title Loans
Your vehicle's title is one of the most important documents you will receive when you purchase a car. The certificate of title is typically issued by the Secretary of State or the Department of Motor Vehicles(DMV), which proves you legally own the vehicle. Unfortunately, you cannot obtain a title loan without a car title in your name and are limited to what you can do with the vehicle. For example, you cannot sell the asset or trade it in for a different one.
Whether you are missing your car title or need a title transfer, obtaining a new document can be easy! Once you have a title in your name, ensure it is kept safe and accessible.
How to Request a Missing Title for Auto Title Loans
If you lost or misplaced your title, you can simply contact your local DMV or BMV (Bureau of Motor Vehicles) and ask for a replacement. It's a relatively easy process, but you may need to provide some additional information. As you may have read initially, the specific requirements for a car title loan can vary from state to state, but a lender may ask you to provide one or more of the following:
A Completed Copy of the Appropriate DMV Form
A Government-Issued Photo ID(Like Your Driver's License or Passport)
Your Vehicle Identification Number(VIN #)
Your Car's License Plate Number
Some states might also charge a small fee, so make sure to check with your local department first. You can send your application, documents, and any payments through the mail, or alternatively, apply in person at the DMV office. But what if you prefer to do things from the comfort of your home? Thankfully, some states across the country offer the option of submitting your request online.
Although it's possible to request a replacement online quickly, that doesn't mean you'll receive your title anytime sooner. In most states, it might take two to three weeks for you to receive your title.
How to Request a Title Transfer for Car Title Loans
While you may own a car, you cannot prove it's yours without a vehicle title. In some instances, if the car was a gift or you bought it from a private seller, the title could likely be in someone else's name. But by visiting your local DMV and filling out the right paperwork, you could get a new car title that names you as the sole owner of the vehicle!
However, before you visit your local DMV, you must ask the current car owner to sign back the title; that way, the owner could release ownership of the asset to you. Similar to requesting a new copy of your car title, you must provide some documentation, such as:
Government-Issued Photo Identification
A Car Registration
The Title Transfer Form
In addition to that paperwork, you might need to pay a fee for the title transfer. Speak with your title loan lender to see if that's applicable in your state.
What Else Do I Need to Acquire a Title Loan?
After obtaining a new copy of your vehicle title, you may be ready to get emergency cash. Yet, it's essential to note that you must submit additional documents to apply for a title loan. But,  don't worry! They are documents you could simply find lying around your home, car, or mailbox!
Borrowers would only need to have:
Proof of Address
Proof of Reliable Income
Some Professional or Personal References
Car Photos If You're Getting a Car Title Loan Online
A Government or State-Issued ID
Once you send your information, you may be good to go! Simply contact your title loan provider to begin the approval process in no time! While on the phone with them, don't hesitate to ask questions about eligibility or other title loan related queries.