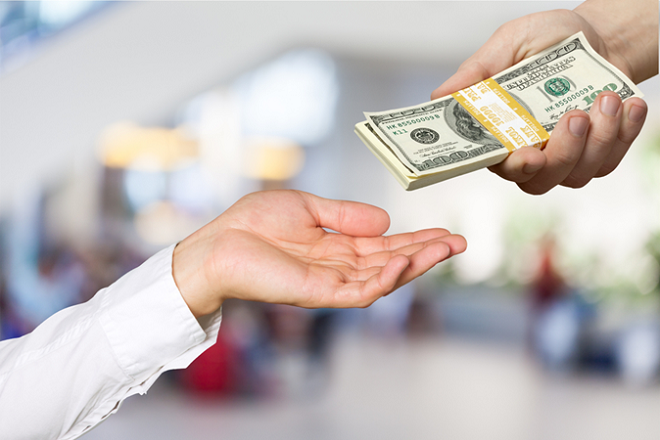 With a number of different loan types on the market finding the funds that you need quickly in a time of financial difficulty can be a challenge, particularly as some loan types restrict you on the amount that you can borrow. However, with Logbook loan allowing you to borrow the funds needed with a quick acceptance rate, this could be a good option for you. In this article, we will be providing you with an in-depth look at Logbook loans and why you should consider them when buying a home.
What Is A Logbook Loan?
A Logbook loan is a loan that is secured to your vehicle and means that the lender owns your car until the loan is paid off in full. This is a simple solution for many when it comes to purchasing a car as it allows the borrower access to their funds that they need in order to afford the car of their dreams. This is particularly beneficial for those that have experienced a breakdown recently and do not have sufficient funds to replace the car as money can be within your account in a few days.
How Do They Work?
Logbook loans are available both on the high street and online and typically allow the borrower to take out a loan of between £500- £50,000 depending in the worth of the car. When applying for the loan, you will be required to have over the Logbook or the registration document. This is the proof of ownership that the vehicle is, in fact, yours, by having over these documents to the loan company you are then handing over ownership of the car to the loans company until it is repaid.
Typically, the average Logbook loan can run up to 78 weeks and need to be paid off in full by the end of this time frame. However, you are the borrower are entitled to pay the loan back sooner if you wish. However, in the final month of the agreement, you will be expected to pay back the amount of money that you originally borrowed. This will then mean that the loan is paid off in full and you will the fully own your vehicle.
The Cost Of A Log Book Loan
The cost of Logbook loans can seem daunting at first as the typical annual percentage rates are oftentimes at about 400% or higher, however, when planning the repayment methods correctly, you can pay back an affordable amount monthly that works for your income. When choosing your lender, it is crucial that you look into these interest rates as this can help you to keep the price at a more than affordable rate, this will, therefore, ensure that all repayments are made on time to reduce the negative impact that this could have on your credit score in the future.
What To Consider Before Applying
When looking to apply for a Logbook loan, it is important to consider every variable as this will help to ensure that you have the best chance of paying the loan back in full and on time. Some of the variables to consider are as follows:
The APR on the loan
Look into repayment methods
Look into how much you are allowed to borrow
Do you need permission from other finance providers you are still currently using?
It is important to be aware of each of these before you apply as this will be able to determine whether or not you are able to apply or successfully pay back a loan during this time. By making a list of loans companies that are offering you an affordable Logbook loan, you are then able to narrow down the process and get everything that you need from it. This will then allow you to make an informed decision when applying either online or in person, providing you with the opportunity to have the car that you need within just a few days to see you through the financial difficulty. This then allows you to minimalize the disruption in your everyday life and allow you to return to normal quickly.
With this in mind, there are a number of reasons why choosing this form of finance may benefit you when buying a car as this provides you with the finances needed should you find yourself in financial difficulty. This will help you to replace your car quickly due to an unexpected breakdown and prevent disruption to your daily routine.