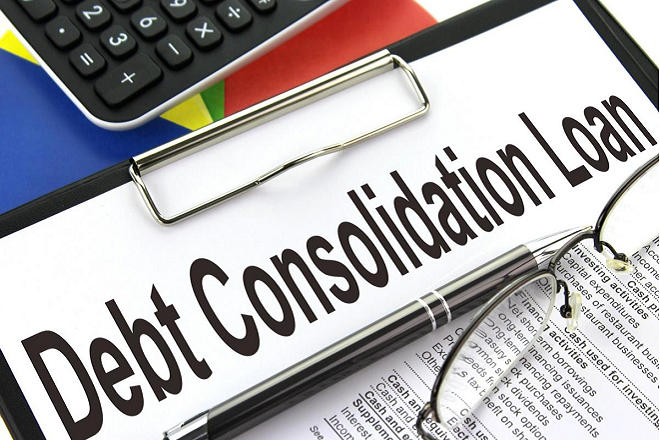 With the target of eliminating debts in mind, many consumers look for measures in debt relief by approaching debt consolidation companies. Companies that offer debt consolidation services have just one thing in common – they aim at providing clients relief from debts. Otherwise, they adopt many different methods and consumers must understand these well to take a decision.
The debt consolidation company plays the role of your guide and provides all kinds of inputs necessary by making you aware of the various methods to choose from, but you have to decide. Against this backdrop, consumer awareness about debt consolidation methods acquires a lot of importance. Besides, it is also essential to know how to select the debt consolidation company that would be right for you.
Do some shopping
With several companies offering services in debt consolidation, you have to prepare well to select the right company that will look after your interest best. Just as you would be comparing rates and judging the quality of commodities before buying, you should also do some shopping around to shortlist a few debt consolidation companies to choose from.
Make a comparison of the service quality by looking at customer reviews and consulting someone you know who have availed their services. Know about the first-hand experience of others in working with the company that helps a lot to assess its abilities. Also, evaluate the fees to ensure that there are no hidden costs to surprise you later. Look for some industry accreditations of the companies because it is a sign of its reliability.
However, it is essential to have a fair knowledge of the method of debt consolidation to be able to judge the companies correctly.
Understanding debt consolidation
One instead of many debts is the motto of any debt consolidation, and the method revolves around knocking off several debts and replacing it with one large debt.  The purpose behind the move is to manage payments so that you are at ease, obtain more favorable terms from lenders, or achieve both.
While the method might appear simple, in reality, it needs some good negotiation skills and professional knowledge about the money market to strike a favorable deal that helps to work out agreeable terms with the new lender effectively saving money and at the same convince existing lenders to accept payback in the way you want. The pressure of handling too many debts vanishes in a stroke and the extra money generated by bargaining for lower interest has a positive impact on your finances.
Debt relief companies can arrange for a favorable debt consolidation loan by tapping into the pool of lenders with whom they maintain a professional network. They can also handle your debt portfolio and negotiate with other creditors for an amicable settlement, too. Most importantly they can advise if debt consolidation is just right for you.
How you could proceed in organizing a debt consolidation loan with the help of a debt relief company will become clear on going through the remaining part of the article.
Match with your financial goal
Even if you find it hard to handle too many debts and spend sleepless nights thinking about how to ensure that you do not miss payment dates, you should not take any hasty decision. First, set the financial goals that you want to achieve by going for debt consolidation and work out the arithmetic, which is favorable, should be a reason for going ahead.
Choose a company that not only offers credit counseling but also helps to implement your plan by working on your behalf. Checking the credentials of debt relief companies would help to understand their reliability, but you must also check their effectiveness. How soon you can enjoy the benefits of debt relief is a point that you should consider carefully because it is the cornerstone of any debt relief measure.
The tenure of the new loan
Remember that by consolidating loans you are not wiping out loans but replacing it only, which means you should be ready to live with a loan but just only one. You need to have a structured plan for repayment and have financial resources for timely supply of money so that you do not falter in paying.
However, the duration of the loan or its tenure is also significant because the total repayment should not be more than what you would have to shell out for paying back previous debts.  Although manageable, monthly payments should make you happy, be sure that you also pay back less overall.
If your goal for debt consolidation is to pay off debts faster, then a shorter payment term is preferable. For focusing on lower monthly payments only, a long-term is the only option, provided the interest rate remains unchanged.
Get lower interest on the new loan
Generating savings is one of the objectives of debt consolidation for which you have to obtain the debt consolidation loan at lower interest than the interest that you currently pay.
The debt consolidation company should negotiate a favorable interest with the lender so that you can achieve savings. Even if you settle for an interest rate that is at par with the current rate the attraction of debt consolidation reduces because the only advantage you get is to deal with a single lender without any monetary gains.
Calculate the cost of the loan
In addition to the lower interest rate, you should also pay attention to the fees charged by the debt consolidation loan company because you usually have to pay origination fees to get the loan. The price should be reasonable, and you should not pay any other expenses for the loan.
Having gone through the above steps, make sure that the company you select offers services in debt management and debt relief and are not debt counselors only, even though they might claim on the contrary. Usually, some non-profit organizations and faith-based organizations might pose as providing debt relief services whereas they are debt counselors.