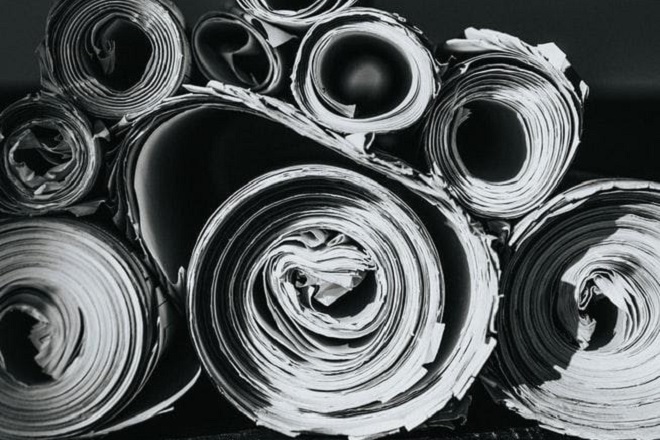 Wanting to update your walls? But you have a rental? Enter peelable wallpaper! Choose from these five stylish designs to take your apartment to the next level.
Are you tired of looking at four bland, beige walls?
Ready to give your home or apartment a brand new look?
You don't have to get messy with paint or break the bank buying new furniture. A bit of wallpaper is all you need!
Wallpaper has been trending for the past few years, and we're happy to see it make a comeback. With the right pattern, color, and print, papering even just one wall can give your home a fresh new look.
Have a landlord that prefers you don't paint the place? Not to worry, tenants!
There are lots of peelable wallpapers on the market that are easy to apply and just as easy to remove when you move out. With removable wallpaper, you can give your apartment the look you want and get your security deposit back when you move out.
If you're thinking about updating your home and don't want to paint, here are five stylish wallpaper styles to consider for 2020 and beyond.
Gradient Patterns
Gradient patterns fade from light to dark. Sometimes referred to as "ombre" prints, gradient styles feature graduated colors and patterns.
Gradients come in solid colors that fade to other solids as well as unique patterns that gradually change in tone from top to bottom.
Gradient wallpaper is bold, so it works exceptionally well in a home with minimalist décor. If you're working with neutral furniture and minimal decoration, a gradient wall will become the focal point of the entire room.
To have the most significant effect, use this wallpaper trend sparingly.
There's no need to hang it in every room throughout your home or apartment. Hanging it on one wall is enough to make a huge impact.
Metallic Finishes
Gold, copper, silver, brass, rose gold, etc.
Metallic hues are a massive trend in wallpaper for 2020. They're popping up in floral patterns and geometric prints in all shapes, sizes, and colors.
Metallic wallpaper can turn even the tiniest of rooms into a luxurious space. It's a great way to add a subtle bit of glamour and sophistication to your home.
If you want your place to look as fresh and modern as possible, combine metallic wallpaper with warm, rich colors and dark tones.
With dark blues, warm woods, and sumptuous textures, metallic wall accents can make any space look and feel super luxe.
Floral Prints
Floral prints are perfect for use in bedrooms and bathrooms. From small chintz prints to oversized florals, this wallpaper trend adds feminine style to any room.
Large florals are ideal for decorating an ample space, but they can also transform the entire look of a tiny bathroom.
There are tons of floral wallpaper patterns to choose from out there. Natural and organic botanicals, or even large leaf patterns that have a tropical feel.
Not ready to commit to covering every wall with floral paper?
There's no need to. Like gradient patterns, floral print wallpaper is ideal for using on one focal wall!
Art Deco Designs
The Art Deco movement is the epitome of 1920s and 1930s style. From the Chrysler Building in New York City to the decorative style of the Great Gatsby's mansion, art deco is all about geometry and bold shapes.
Art Deco styling has transitioned in and out of fashion and décor trends over the past century. And in 2020, it's back in a major way.
This style has been around for 100 years. And 100 years from now, it will still look chic.
Unlike other prints and patterns, art deco designs are neither masculine nor feminine. They're gender-neutral — making them perfect for a bachelor pad in the city or a spacious family home in the suburbs.
You can incorporate art deco wallpaper into any room. The scope and size of patterns range from very small to very large, making it easy to find a design that works in any interior space.
This design style goes hand-in-hand with the metallic trend. Many of the original 1920s deco prints infused metallics into the patterns.
In 1920 the focus was on silver and gold, but in 2020 you can find art déco wallpaper in every shade with every metallic hue you can imagine.
3D Images
3D wallpaper comes in a variety of forms. If you're looking for something striking, eye-catching, and conversation-starting — this is the trend for you.
Animalistic patterns are a big trend in 3D paper. And we're not talking cheetah prints or zebra stripes.
We're talking mural-inspired wallpaper that features elephants breaking through the wall. Or lions and tigers that charge at you when you walk into the room.
Prefer something a bit more serene and natural? Opt for 3D paper prints that look like waves crashing into your living room or create the feeling of walking through a rainforest or jungle.
But not all 3D papers are quite that in-your-face. If you're looking for something a bit more subtle, choose one that mimics the look of brick, concrete, wood, or other natural materials.
Geometry plays an essential role in many 3D wallpapers. And it doesn't have to be colorful to make an impact. Modern white wallpaper with texture can completely transform the look of any home.
Conclusion
With a few hours and a few rolls of paper, you can change the entire look of any room in your home or apartment.
Pretty floral prints can give your home a soft, feminine feel. 3D patterns can make a bold, eye-catching statement (and do double duty as unique wall art).
Metallic patterns will add a sense of luxury. Gradient patterns are a great way to add color and make one wall a focal point.
And if you want to harken back to one of the most stylish eras in history, consider incorporating the art deco style into your home. With an art deco print, even a tiny apartment can have the vibe and feel of the Gatsby mansion!
Author Bio:
Angus Flynn has five years of Property Management experience working primarily in high-end apartment community living.  His ability to consistently deliver white-glove service to his residents and prospects has propelled him in a successful career that now finds him leading the team at Artesa Menifee Town Center.