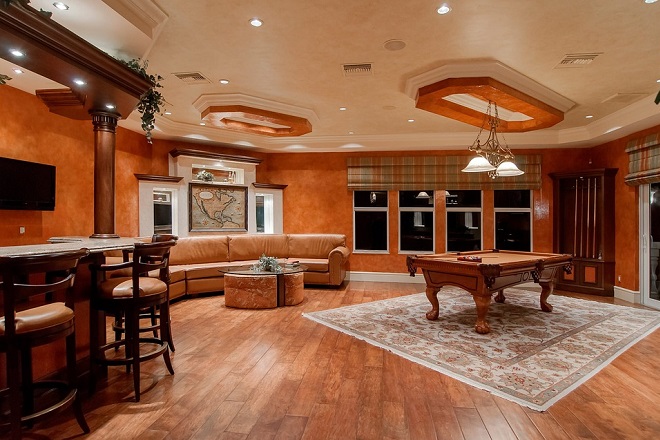 Instagram has been growing phenomenally, in terms of relevance and importance for the home décor or interior design business. Instagram is an incredibly popular social media platform that is predominantly visually-driven and is regarded as the haven for a vivacious community of home décor & interior design professionals, enthusiasts, and suppliers. Instagram is a free marketing platform or tool for connecting your interior design business to thousands of potential clients. 
As per Huffington Post, everybody knows that they can find delectable food images, spectacular travel pictures, and magazine-worthy fashion photos. However, the Insta inspiration continues and doesn't have to end there. Instagram is the best destination to head for, in terms of home décor authentic style lessons on practically everything right from stunning desks to envy-inducing wardrobes.
Tips to Build Interior Design or Home Decor Brand with Instagram
If you haven't yet jumped on to the Instagram bandwagon, it is high time you did that. If your interior design business is already on this powerful social media platform, but you are wondering how to leverage the power and versatility of Instagram to your fullest advantage, you may check out the expert tips discussed below.
Make Sure that Your Profile Is Perfect
The most effective way of ensuring that people can find your interior design account is to ensure that your Username on Instagram reflects the name of your business and that Your Instagram account is not on privacy settings, but public viewing. If your interior design business is called Mark Spencer Interiors then, your Instagram username of @gymfitmom will not be doing any justice to your home décor brand. You may use a better and more appropriate username like @markspencerinteriors. It seems to be a highly-appropriate username on Instagram. However, if this is not available, you may try close alternatives with slight variations like @mark_spencer_interiors. 
It is best to use your portrait as your Instagram profile picture. However, your interior design company's logo could be a viable alternative. Ensure that your unique logo can fit the Instagram profile avatar nicely. You must maintain consistency in your branding efforts so focus on using the same logo that you are using on your interior design business's official website.
Remember Setting up an Instagram Business Account & Not a Personal Profile
If you are using a personal account for your interior design business, it is best to switch to Instagram Business Profile at once. There are several benefits of using a business account. You could consider incorporating the option of click-through direct contact via email or phone. You can choose to pay for promoting posts. You could make use of a broad spectrum of analytics by using tools like Instagram Insights. You could then have sound knowledge about your audience, the specific posts that are performing best, and the ideal times for posting on the platform. Now you can buy 20 Instagram likes whenever you want by contacting a digital marketing company to boost your follower count.
Focus on Posting Content that Is a True Reflection of Your Brand
You may focus on using your judgment well depending on your precise target audience and the way you wish to portray your home décor business. It could be fine to keep posting personal pictures of pets, kids, food, or travel if they are a reflection of your interior design business. But remember that most visitors to your page will be coming to your account to seek interior design tips or see stunning interiors. 
Posting personal content all the time may trigger un-follows. As a principle, it is best to relate your content to specifically your interior design business in case you are using personal or non-design pictures or posts. For instance, if you are using a family picture or video showing moments you shared with your family at your favorite café, you could put it in another way. It is better to write things like, for instance, 'So impressed by the café walls or floor, thinking of using the ideas in my upcoming kitchen design project.
If you have a passion for colors, carry on posting your signature colors quite often. However, if you are used to designing mostly serene and neutral spaces, your Instagram feed should be serene and neutral too. Instagram should be treated as your 'quick reference portfolio' for showcasing your aesthetics. 
Restrict the frequency at which you post in-progress refurbishment pictures to just one in every 15 Instagram posts. These could be a wonderful way of introducing a new project or upcoming home décor & design project and could demonstrate your interior design company's capabilities and job proficiency. However, the fact remains that non-professionals do not have any fascination for raw space. 
Opt for Original Posts & Avoid Reposting Content 
It is a good idea to exploit the platform for communicating your skills and aesthetics to your followers. Focus on perfecting your pictures and improve your photography skills by going through quickly YouTube tutorials. It is best to post authentic content and avoid reposting others' content to the extent possible. You may repost others' content once or a maximum of twice a month. When you are reposting, make it a point to state the photographer or designer credits on all pictures shared by others.
Conclusion
Follow the above tips religiously. Keep interacting with others for broadening your scope and getting your brand noticed by more fans and followers. Interactions are great for providing opportunities to collaborate. When you interact with your community regularly, your interior design account will be featuring Instagram feeds more often, and your follower count will automatically get a boost. Your interior design company will be on top of the list for advantages like invitations to some special events, getting new clients, and getting published!