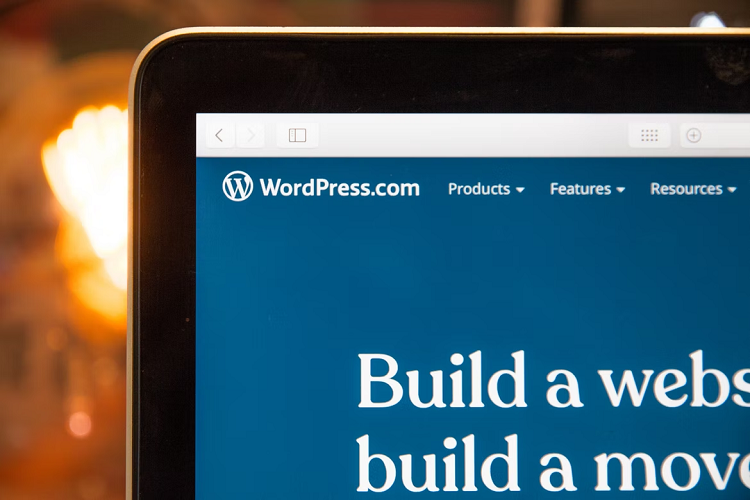 You're probably interested in creating a WordPress blog. And that's great because while WordPress blogs are the most popular type of website today, many people don't know how to make one. WordPress is an incredibly versatile platform, and with a bit of instruction, you can create a WordPress blog that's perfect for your needs.
How to Start a WordPress Blog
We'll explain the process of setting up your new WordPress blog in this post. So, if you're a total beginner or searching for a refresher course, here are the easy steps to get you started:
After deciding on a web hosting company, the next step is to select a domain name. A domain name can be any combination of letters and numbers that ends in ".com," ".net," ".org," or any other top-level domain (TLD).
This is your blog's permanent address. Of course, a web address for your site can be as straightforward or as complex as you require. However, some essential components should always be included in any potential names like www (dots) and.com/.org, depending on the type of business we want our blogger's studio to be.
2
Choose a Hosting Service
You should choose your best hosting service wisely because nothing else will matter if it doesn't meet what you need. In addition, the host provides website space for uploading content and bandwidth, which keeps websites running smoothly. In relation, this company will give you a lot of website space and bandwidth for your website.
If you're just starting up with WordPress, you don't need something fancy. However, many different hosting services are available, so it's important to research before settling on one service over another.
Now it's time to install WordPress:
Download the installation file from WordPress.org and save it on your desktop.
Open this file to run the installer application on your computer.
Follow the instructions for installation, entering the information requested by the setup wizard; your web host username, password, database name.
Once you have installed WordPress, it's time to run the installation wizard.
Begin by going to your WordPress admin panel and clicking the "Run the Install" button. Then, fill out each field with your information. This is where you will choose a username, password, etc., so make sure you can remember them later!
You're almost done!
4
Choose a Theme for Your WordPress Blog
If you've ever looked for a website template, you're well aware of the many options available. In addition, there are numerous WordPress templates and looks to choose from on the internet. However, it can be difficult to determine what type of website design software would be appropriate for your site. It can be even more difficult to decide for yourself if you have no prior experience in this area.
The best themes are easy on the eyes and offer plenty of space for your content. You also want a theme that gives you some flexibility in the future when adding new features. The number of widgets supported by a theme is a good indicator of its ease of use. Widgets are small programs that you can add to your blog to display a list of your favorite websites, display photos, or create an email list. The greater the number of widgets supported by a theme, the easier it is to customize and expand.
5
Start Writing Content for Your Blog
Writing content can be the most challenging aspect of blogging. However, you can't beat the ease of posting when you have a knack for it. Posting quickly and easily is just one thing we do well around here, so don't worry! The following pointers will help get your posts out there quicker than ever before:
Write about something that interests you: Your passion is what will keep your readers returning to your blog daily. Keep this in mind as you write, and you'll have no trouble coming up with posts, even on days when you don't feel like it!
Write regularly: This is essential for your blog, if for no other reason than SEO. Blogs constantly updated with a new content rank higher on Google and other search engines.
Make sure your first sentence is catchy: Your first sentence serves as the title of your blog post, so make it memorable! You'll keep the reader's attention if you write something that grabs their attention.
Make sure to proofread:
Before posting anything on your blog, run it through a spell checker that is user-friendly, such as Google Docs.
Consider whether "this is really what I want to say" about your subject.
If not, go back and rewrite it according to your purpose.
Rely on quotes: Quotes are typically used to begin or end a blog post; these little nuggets of wisdom can be inspirational. You'll notice that the quotes that work best for you will emerge gradually.
Make a list: Lists are easy to make and a fantastic way to provide your readers with useful information. Make a list of topic areas you want to write about to keep your content and flow in sync.
6
Add Images, Videos, and Other External Links
When creating content for your blog, keep in mind that it is more than just text. A well-designed blog incorporates text, images, videos, and other multimedia content to keep the reader interested throughout their visit.
Images and videos help break up long blocks of text so that readers can scan them more easily. Don't forget to include a description of the image and how it relates to your post when you upload images, so readers know what they're looking at. In addition, consider including other multimedia content, such as audio clips, presentations, and interactive elements, to revitalize your blog posts and make them more appealing to readers.
In adding external links, be sure to do so responsibly. Many find it helpful to provide a list of related resources on your post. For example, when you write about an e-commerce topic, you can input supporting external links like this: Amazon DSP or other effective links. This is to promote your partnership with the company and build credibility in your articles.
7
Start Publishing your Content
Guide yourself through the process of publishing your content once you have everything in place. You'll find that design and creation are easier than it seems! However, keep in mind that content is king in blogging, and if the quality of your content matches the quality of your site after following these seven steps, you will be well on your way to success. And, as you learn more, keep adding new content regularly to keep your site fresh and relevant to its readers.
To attract more readers, you must capture their interest in your topic, and the unexpected events of 2020 have resulted in equally massive growth in the ecommerce market in 2020. As a result, e-commerce has been growing, and people are adjusting to this type of marketing.
For example, you can write about being an Amazon FBA seller since it's one of the ideal platforms to sell online. You can write about the best sellers on Amazon and how you want to be like them.
You must find your own voice and branding; do not try to imitate another blogger's style. Also, avoid discussing topics that no one is interested in or wants to read about.
Final thought
You have now successfully created a WordPress blog by following these seven easy steps. Now it's time for you to start your own by carefully designing it in the way that best suits what you want from this venture with confidence. Writing your website with this skill set will provide you with the tools necessary for success in today's market, so start thinking about high-quality content as its foundation or even design that might work best on your desired website.
Having the best WordPress website depends on the owner's performance and consistency. Just exert much effort and push harder. Feel free to share this guide with others to start their blogs without worrying about technicalities. Simply share a copy of this guide, and they should be fine!
If you have any concerns about this guide or other related topics, we will do our best to answer them.