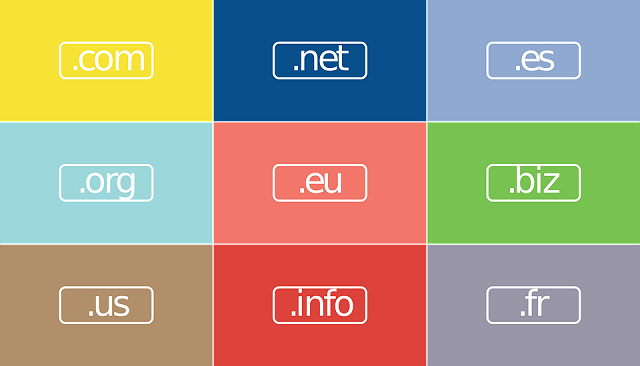 A lot of professionals and businesses think that in the process of expanding your reach and exposure, building a website with the top-notch design is the most important part. Lest they know, choosing a domain name is as important as all the other steps. How would you judge a business company or brand that has a great quality design but has a hard to remember domain name (e.g. blazerbuzzz.co)?
Deciding on a domain name is difficult, as much as when choosing a name for your company or newborn child. The domain name will be your brand's identity which is why it's highly recommended that you put a great amount of thought and consideration in choosing a name you and your audience can easily spell, remember, and promote.
A domain name is your brand's identity. What a waste and shame it would be if it's unremarkable and people easily misspell. So, how do you pick a great domain name? Here are some helpful tips to guide you through the process:
Brainstorm
Have a list of names you can deliberate on. What is your brand? What is your website about? Write down the words that best describe your platform then, mix and match or form a name that best makes as a domain. Don't shy away from asking your friends about what they think as they can point out to you the differences that you don't see.
Make it easy to type
A name that is easy to spell and remember will point your audience to your website straight away whether they input it on the address bar or in a search engine.
A notable example for this is the photo- and video-hosting site, Flickr.com. Later on, took control of Flicker.com since a good number of people mistype Flickr with Flicker (completely understandable). Good thing they were able to acquire Flicker so when people mistype it, they get redirected to Flickr.com. Though that's good news, it's still troublesome that costs a lot which is why before you get clever with your domain name, think about it carefully.
Utilize an apt extension
There are hundreds of domain extensions you can choose from, the most common being .com. Bear in mind, though, that these extensions are particular so you ought to select one that fits your brand, your business.
Here are the most common domain extensions you could consider:
.com – for commercial; the "default" domain extension
.me – for personal portfolios, blogs, online resume
.biz – for businesses
.co – for companies, communities
.org – for non-profit and non-commercial organizations
Avoid trademark problems
When you've finally decided on a name, do check if you're stepping on anyone's trademark otherwise, you'll get yourself in a cumbersome ordeal. Also, don't wait till you've launched before you check if the name is registered; and register the name immediately if it's available. This will save you a lot of time and money.
Double check the name
on 

social media

This may not be seen as that important, depending on your industry and brand, however, it's a good idea to check out if your name is available on your preferred social media platforms. If your domain name is available as is on Instagram or Twitter, you should be beyond grateful and with that, secure them as you would with the domain.

Have you done your research and brainstorming session with regards to your domain name? Get going and remember: keep it short and simple.