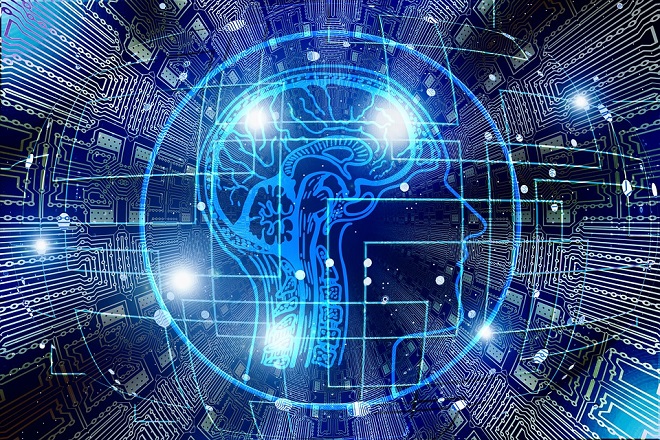 RPA software uses the latest technologies, including artificial intelligence, machine learning, voice recognition, and natural language processing, to make the RPA solutions more advanced and intelligent.
Gartner highlights that the growth of RPA could exceed 40% from one year to the next by 2020, while TMR points out that at a global level, the market will reach up to $16 billion by 2024.
RPA – The Current State
RPA is already rejuvenating the way companies do their businesses in the following ways:
RPA tools are assisting humans in performing background checks and time-consuming fraud investigations

RPA technology is used to enhance customer service by segregating queries into different categories such as service department, HR department, and tech department to ensure quick resolution

Robotics is being leveraged to automate manual tasks such as sales order entry and invoicing

RPA importance is increasing in the HR department to verify employee data consistency across multiple systems, validate timesheet, load earning and deductions

RPA is also being tested to streamline recruitment and onboarding processes in companies. In doing so, it is expected to source resumes from different sources, access value, and sort through spams
Advantages Of RPA
Let's look at the benefits of robotic process automation that includes:
Cost-Effectiveness – Several reports point out that using RPA reduces operational costs by as much as 25%-50%.
Efficiency – RPA tools free up the human workforce from their repetitive tasks and allow them to focus more on client and customer interactions.
Accuracy – RPA robotics takes all rules seriously and deliver 100% error-free outcomes.
Customer Satisfaction – RPA delivers better quality of work with high accuracy and thus promotes higher customer satisfaction.
Better Analytics – RPA allows access to error-free and accurate data from various sources, which improves the quality of analytics in the process.
How RPA And AI Can Make All The Difference
RPA and AI have a lot in common, and when used together, they form a more robust platform for intelligent automation. AI helps robots develop the critical thinking skills needed to manage complex tasks and cuts through some of the biggest challenges with RPA. For example, it can help repeated processes that are good candidates for automation. Also, it adds the capacity to understand speech, better mimic human behavior, and much more.
In other words, combining AI and RPA can allow your business to:
Position Artificial Intelligence into RPA solutions easily

Find out of the box automation opportunities

Enable its robots to handle logical tasks