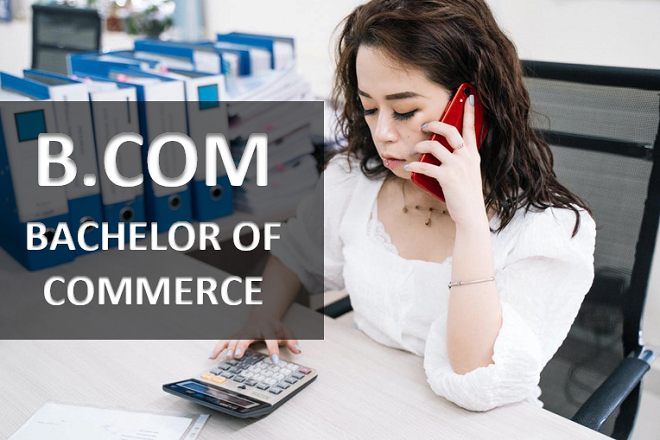 Flourishing trade and commerce have increases the significance of commerce subject. This field is in demand with several lucrative career options. With a degree in commerce, you can improve your foundational knowledge in various areas of commerce and finance to pursue a career in this domain. A bachelor of commerce degree will let you explore the diverse subject areas in commerce stream.
Be Proficient with a B.Com Degree
Here is a list of certain things that will help you to excel with a B.Com degree:
Get the right education
Students get to venture diverse career opportunities in the commerce industry by pursuing different types of programs to get the required knowledge and skill-set. To initiate the process of building your career with a degree in commerce, you can enroll yourself in diverse industry-specific qualifications as per their interest. The undergraduate program not only focuses on the basics of the business industry but also on the methods of defying those real-world norms through a dynamic procedure. It will also help you to explore the diverse aspects of the commerce industry in correlation with the information practices.
Get the required skill-set
Students can instil in themselves excellent professional skills that can be implemented to run a business successfully in any given sector. Providing a flawless service to your clients always counts as a plus point for the success of business establishments. The client's psyche is a mystery that can be endeavoured with skills and abilities. Every brand has the purpose to ultimately flourish itself by recruiting experts bearing a global approach. With the rapid rate of industry growth, the demand for commerce graduates has also gone up. 
Career opportunities with a B.Com degree

Financial Risk Manager: 

The experts in this domain devise strategies for reducing the risk associated with specific transactions. They are hired by almost every organization to keep a check on the trends associated with market risk.



Business analyst: 

They identify potential business opportunities by constantly working on developing business plans. They supervise the operations and devise ways to improvise business operations.



Accountant:

Commerce graduates are hired by different organizations to prepare a database of all their expenses for crafting a framework for their annual budget sessions. They analyze data for compiling reports and help in the distribution of annual expenses.



Customer relations managers:

The experts in this domain oversee the strategies for building positive relations with their client's, partners, and other sub-ordinates. They are responsible for updating customers about the launch of the latest products, offers and discounts.



Logistics managers:

 The experts in this domain are responsible for managing the transportation of goods and providing hassle-free

customer services

.
For a comprehensive understanding of contemporary business practices across all areas of enterprise management, bachelor of commerce is considered as one of the best choices among employers. The sudden outburst of technological innovations has initiated a change in this industry for becoming more involved in the specifications. So, if you are interested in exploring this domain, sign up for a program now.