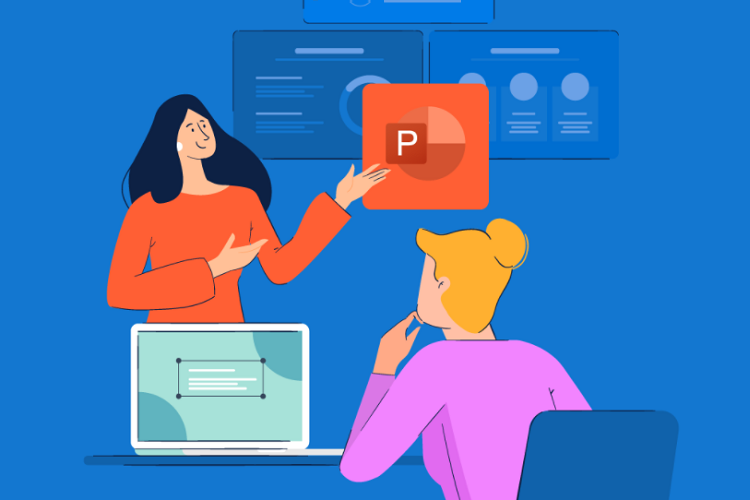 Many of us give presentations on a daily basis. However, only a few presentations stand out from the crowd with creative pitch deck design and content. Besides creating complex designs for their own purposes, people also sell templates for PowerPoint, Keynote, and Google Slides. If you're having trouble designing your pitch deck, here are some tips to help you improve its appeal. For more detailed advice and assistance in creating your presentation, you can get pitch deck consulting.
Good design matters
No matter what software you use, everyone loves beautiful designs and documents. While you are focusing on the content, it is equally important to consider the design aspects. However, creating a document with an attractive design takes time and a lot of enthusiasm. In case you're wondering, there are companies out there that charge hundreds of dollars for a single slide in a PowerPoint presentation. While you have robust content and sophisticated document design tools, it's important to apply the basics in a consistent manner.
Tips for Improving Presentation Design
In this article, we will primarily focus on PowerPoint and Keynote presentation. You can apply these principles to any graphic design template and document.
Fonts
Choosing the right font is the first thing you should consider when creating and publishing your presentation. The font's type, size, and weight may make a significant impact in your papers.
Presentation font style
However, fonts such as Apple Chancellery are not available on the Windows operating system. Therefore, remember to embed the fonts in your document when using custom fonts. This will help maintain a consistent design and appeal across platforms. Because this will increase the size of your presentation, you may save time by using common typefaces. Also, check the font size in Presenter View, many fonts will look different in Normal View and Presenter View.
Colors
Some readers may have vision problems and may not be able to read content with inappropriate colors. Also, the background and font color will affect the visibility of the reader. Be sure to use one of the web-safe colors to keep your presentation pleasing to the eye.
You can create layers to adjust the opacity of your slides. This is very useful when you have a light background image. For example, the slide below contains text boxes in a bright image.
Choosing a suitable theme
Selecting manually the font and color for each slide is not an easy task. The best option is to choose a theme with a predefined set of fonts and colors. In Microsoft PowerPoint, you can choose a theme and customize the font / color variations of your presentation in the Design tab. In addition, the latest version also offers Design Ideas to automatically suggest ideas for each slide. You can simply click on the idea you like to apply the design.
Icons
PowerPoint and Keynote offer different ways to insert images into slides. In the latest version of Office 365, you can also insert stock images, shapes, and pictures. However, custom icons are what you need in your presentation compared to these materials. You can create or purchase scalable vector icons and use them in your presentation.
Direction
The slide below is a good example of using directions. As you can see, all images are vertically aligned to grab the user's attention.
For example, you can show five mobile screenshots to explain the functionality of the app. This will make it easy to reach out to your audience instead of having to explain a lot of text.
Animation
You may have seen the power of animation in most major corporate presentations. Animating a presentation is a tedious task. However, it can be useful to convey messages in a powerful and visually appealing manner. It's also a good idea to embed video into your presentation if needed.
Final Words
The above tips are basic but powerful in creating an attractive pitch deck design. You can use them to create reusable templates and save a lot of effort. As mentioned, you can also sell your presentation templates on marketplaces to make money. Do you want to create or modernize your website? Learn about landing page development.