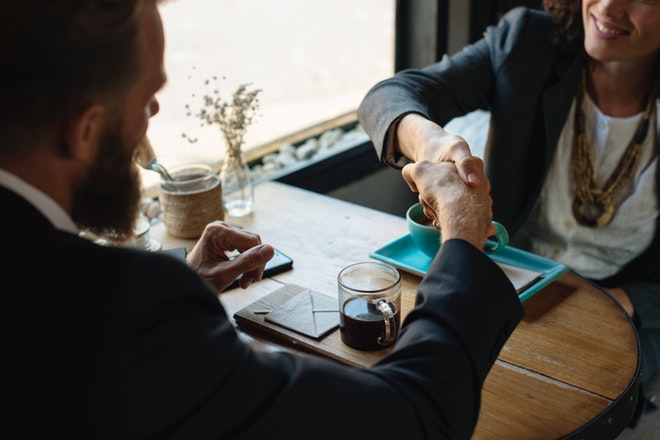 Are you a graduate fresher and looking for a job? Or you might want to change your job for better career opportunities or are looking for part-time work while you are pursuing your graduation o master's. Whatever your case, it'll be beneficial for you to know what the best job search sites are.
I give you my picks for the best job search sites. These resources include both general job search sites and specialty sites for specific fields and certain types of applicants. We also give you a few tips on how you can use these job search sites effectively.
List of Best Job Search Websites
We have created the job search websites list in two parts. The first section includes the top job search websites for all job seekers and industries, so no matter what type of job you are looking for, you will most likely find something with at least one of these websites!
LinkedIn
LinkedIn is one of the most popular professional networking and job search sites on the internet. It offers many opportunities to more than 645 million users from over 200 countries to build connections with people in your industry and find jobs on a local, national, and even global level.
Currently, LinkedIn broadcasts more than 20 million jobs, so you will indeed find something to apply for!
Advantages
No website can beat the reach LinkedIn offers in terms of jobs and networking. With millions of users and job postings, you will find something that matches what you want or, at the very least, someone in your connection can connect you to a position.
Disadvantages
Companies often get so many applicants that it can be hard for you to get noticed. Note, the primary account is free. A LinkedIn Premium account, which offers more advantages and resources to job seekers, is a paid membership.
Glassdoor
Glassdoor is another well-known job search site, with 12 million job listings, 1 million employers, and 67 million new visitors every month. The website was developed to increase transparency in the workplace by listing salaries and reviews by actual employees of jobs and businesses.
Advantages
Glassdoor offers exhaustive information on the companies that post apart from the reviews from current and previous employees—a characteristic that's especially useful to those who want a clear sense of what to expect while working at a particular company.
Disadvantages
Emails can start to get spam folders quickly from Glassdoor, but you can easily correct this issue by turning them off in your account settings. Unfortunately, the site also lacks a more progressive search function.
Indeed
It is another giant in job search sites. Founded in 2004, Indeed offers job seekers an easy-to-move search engine that you can use to look for jobs in any country.
Indeed gets more than 250 million new visitors every month—that's more than triple what Glassdoor gets and aggregates millions of job postings from a wide variety of online job boards and company websites.
Advantages
Indeed is one of the most successful job search sites regarding the number of interviews and jobs offered. A 2017 report revealed that the popular job site accounted for a whopping 65% of hires and 72% of interviews from all top job search sites.
Disadvantages
Indeed does not have many unique features, so the site can feel redundant if you're already using other more comprehensive job search sites.
SimplyHired
SimplyHired is a popular job search site founded back in 2003 that, like Indeed, aggregates millions of job postings to simplify job hunts. The site currently caters to around 30 million unique visitors a month.
In 2016, SimplyHired was bought out by Recruit Holdings Co. Ltd., the owners of Indeed, so the two sites are no longer actual competitors.
Advantages
The local job function highlights the job market in your area. In addition, the resume builder tool is convenient for those looking to create a clean, highly polished, professional-looking resume.
Disadvantages
There are lots of sponsored ads, which aren't often that relevant.
Monster
One of the longest-running job search sites on the web and therefore one of the most popular, Monster offers millions of job postings and career services in more than 40 countries. In addition, the robust website has an impressive array of tools and features, including essential job advice and detailed company profiles and reviews.
Advantages
Monster not only gives out free professional advice via its blog. Unfortunately, though it offers resume building, many may feel it drills a big hole in the pocket.
Disadvantage
Spam and duplicate postings are significant issues. In addition, many disreputable businesses try to take advantage of the site's massive audience; this makes searching for and finding jobs a somewhat tricky process.
CareerBuilder
Established in 1995, CareerBuilder has many helpful features, such as a salary comparison tool, job alerts, career advice, and a mobile app. The globally-oriented site welcomes more than 20 million unique visitors a month.
Advantage
CareerBuilder does want to help you build a career—it's got lots of helpful advice on its blog. It's also one of the few job search sites to have a big focus on finding jobs around the globe, making it perfect for more internationally-minded job seekers.
Craigslist
What's still very often portrayed as a sketchy website is an arguably reliable resource for jobs in local areas all around the US. Essentially the same as the classifieds section of a newspaper, Craigslist offers everything from local one-off jobs to full-time positions at large companies.
Advantages
Craigslist is one of the best job search sites if you're mainly looking for contract, short-term, or temporary/seasonal work.
Disadvantages
Anybody may post a job ad on Craigslist, so be careful of scammers and jobs that sound suspicious, inappropriate, or straight-out illegal.
Snag
Formerly known as Snagajob, Snag is a sleek, intuitive job search site that caters to those looking for hourly and minimum-wage jobs, mainly in the customer service industry. The job search site, founded in 2000, currently has more than 80 million registered users and serves 80,000 employer locations.
Advantages
Snag has a handy feature that lets you quickly calculate the commute time to a job (by car, public transportation, or foot). This tool is beneficial for those who are trying to work around a busy schedule. Snag also has an excellent blog with tips for landing hourly jobs.
Disadvantages
Making your Snag account profile can take more time than other job search sites. For example, it's strongly recommended that you include references on your profile, but this can be tricky if you lack job experience.
Best Specialty Job Search Websites
This next group of top job search websites is specialty websites that target specific industries, such as technology and nonprofits, or particular types of job seekers, such as college students.
HigherEdJobs
For people with nearly a decade of job experience and impressive educational background, HigherEd Jobs can lead you to your dream academic job, whether it's a professor or work in college administration.
Founded in 1996, this site gets 1.5 million new visitors every month and is the leading job search site for higher education professionals for this form of job globally. In 2018, over 5,000 institutions—including small liberal arts colleges and large research universities—advertised more than 250,000 jobs on HigherEd jobs. Thus, despite having so many job openings getting a job from this website is difficult. Unless, of course, you have an impressive resume to display. A pro tip:
Advantages
The search options here are beneficial: you can look by type of school, category (e.g., administrative or faculty), job type, or location (including remote jobs). In addition, the advanced search function gives you even more criteria to choose from.
Disadvantages
Colleges and universities don't offer job postings, so you'll need to vet some jobs carefully.
USAJOBS
If you are looking for a job in the federal government and in public service, specifically in the USA, USAJOBS is the place to go for since it's the official job search site of the US government. 500+ agencies and organizations posted 350,000+ positions on this site in 2016. Even more impressive, USAJOBS has had more than 10 million users since its creation.
Advantages
The site's "Hiring Paths" feature provides you with helpful advice on the types of jobs to look for based on your background. Also, the salaries listed are exact, so no more guesswork as to what you'll earn!
Disadvantages
Extra career resources are available but usually only as virtual events at certain times.
Mediabistro
Mediabistro is a famous specialty job search site geared toward media professionals, including writing, editing, and marketing. It's particularly significant for freelancers who are looking for short-term projects and assignments.
The site currently lists more than 1,000 jobs in production, design, marketing, sales, and writing and editing.
Advantages
MB Unlimited—the premium version of Mediabistro—offers tons of resources, from online courses and pitching help to special discounts on tools and events. It's not free, but it's worth considering. The site also does a free resume evaluation.
Disadvantages
There aren't too many jobs to choose from here, especially compared to other job search sites, so you might feel limited in what you find if all you're using is this website. So, the competition for each job opening is fierce.
Thus, the 11 websites discussed above are some of the biggest platforms in the world that can land you your dream job.