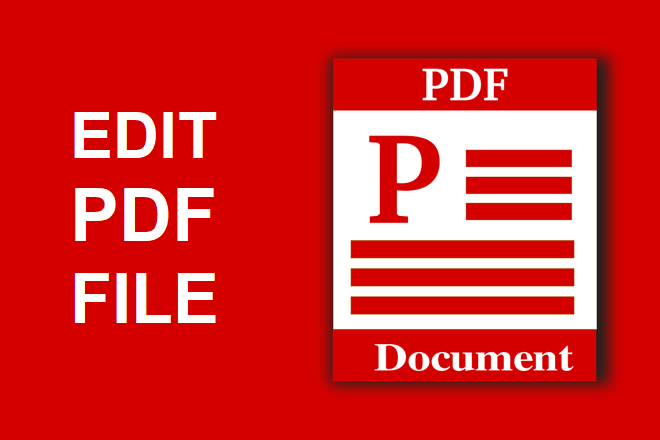 The PDF format is familiar to everyone. It keeps layouts looking sharp and entire files can even be downloaded and read, on-the-go, from mobile devices. Although you may have access to Adobe Acrobat, without a license, it's difficult to alter and edit PDF files. Thankfully, Adobe isn't the only platform that allows you to manipulate PDF files.
How to edit PDFs without Acrobat license?
There are plenty of other solutions available that allow you to alter and edit PDFs without having to dish-out on expensive licensing.
Digital PDF editing programs
Whether you need a PDF editor for an online class or for work purposes, there are plenty of options to choose from besides Adobe. Many platforms are available that allow you to make file manipulations online, which is especially helpful if you just need to make some light edits or tend to collaborate on files with others. Some online platforms even come free of charge, with the option to purchase licensing separately for more intensive purposes. The best part is, they're incredibly easy to use. All you have to do is simply upload your PDF to the online editor of your choice, and you're ready to start editing — it's that easy.
The following are some recommended online services you may wish to consider:
Sejda – A free service that allows you to carry out standard actions such as editing and signing PDFs. You can easily add and delete text in the blink of an eye making it a great option for users who, from time to time, need to quickly edit the occasional document or two. Keep in mind, with this platform, there are some limitations. For instance, you're limited to a maximum of three tasks per day, working with files no larger than 50MB or 200 pages, and can only work with one document at a time.
PDFescape – Once you sign up for this PDF editor, you can make some standard modifications, add and delete text, and even sign your files. It's also possible to apply password protection to your documents for security purposes. However, without the premiere version, you may only work with documents up to 10 Mb.
PDFPro – This free service allows you to edit files, convert PDFs to editable Word documents, and create and set passwords. The only downside is that this program only allows you to upload and use its services three times a month.
PDFBuddy – Another free online editing service that is a reliable option for occasional users; however, if you need to edit multiple documents frequently, then this is probably not the service for you as again, you may only edit up to three PDFs per month.
Editing via Preview (for Mac users only)
Unfortunately, this method is only available to macOS users. If you do not use or work on a Mac, then there's no need for you to read the following paragraph; however, if Mac is your computer of choice, then you may already be aware of how easy it is to edit PDFs using Preview.
First of all, Preview is a built-in option that allows users to open and view photos and PDF documents. Furthermore, you can even use this program to edit PDF files. Here's how it works:
Open a PDF file
Go to the "Tools" panel
From here, you can choose from a list of features geared toward modifying PDFs online. You can highlight, delete, or add text to PDFs and underline the most important parts of your files for collaboration purposes. Moreover, compression, digital signature, and password protection are also at your service. In short, all of the vital options are present without having to download and install a program from the Internet.
PDF editing via Google Docs
Google's PDF editor is perhaps one of the best ways to make changes to your PDF files online. The only thing you need is a Google account, which makes it extremely universal. For this reason, Google Drive is one of the most widely used cloud-based platforms available.
As e-learning in education gains momentum with many people switching to virtual studies, Google Drive has become especially popular among students. Students are often fond of the annotation capabilities as they can leave remarks and comments throughout their work material.
Here's how it works:
Upload a file to Google Drive
Click on "Open with", and select "Google Docs"
You can now edit your document online — for free!
Once you have finished making your edits, you may simply save your file as a PDF.
PDF editing via Microsoft Office
Windows users have the opportunity to edit PDFs without the need to purchase PDF editing software. With the help of Office Word, anyone can easily edit PDFs. All you need to do is open a document and get to work editing. Now that you have an editable PDF, you'll probably notice that the whole process just feels like working with an ordinary Word document. Once you're done making edits, simply save your document as a PDF.
Licensed online PDF editing software
Not everyone wants to spend their hard-earned cash on a premium service. Especially if you only need to edit a couple of PDFs from time to time. However, if you often work with PDF files,  it might be a good idea to subscribe to a  high-quality service that's less pricy than Acrobat. Many excellent platforms are extremely affordable with prices ranging from 50$ to $150.
Still, before committing to a service, you should do a bit of research: read credible reviews and reach out to people who have experience with PDF editors; test a few platforms out by taking advantage of free-trials. Keep in mind, some programs can even be shared among several users, thus, if a platform is on the expensive side, you can easily split the costs.
In conclusion, Adobe Acrobat isn't the only platform available for editing PDFs — there are plenty of other solutions available. Although each variant that we covered comes with its own list of pros and cons, still, each platform shares one thing in common: they all allow you to create and edit PDFs in a safe and reliable manner.