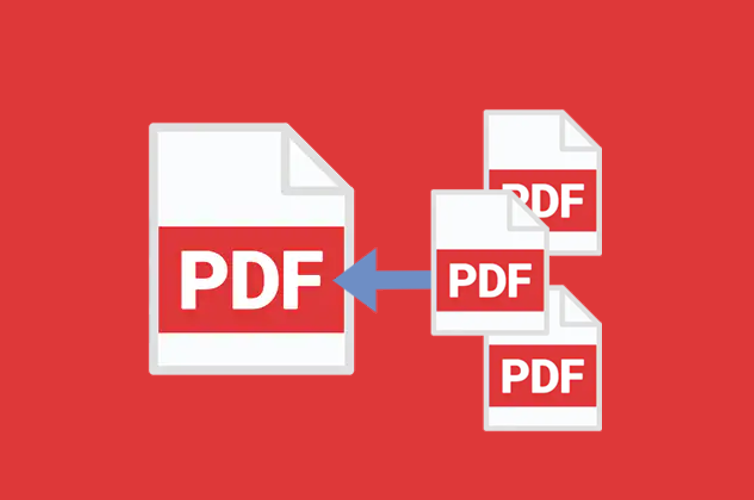 File sharing and mergers is a daily and must-do process in our professional life. According to many online studies analysis, almost 3.2 billion images and nearly a million hours of videos are shared on social media daily. Sharing other files such as excel, word, and PDFs is one billion per day.
Therefore, having an application to facilitate this process is mandatory. Today we will share with you the 10 best pdf merger tools for 2022. So, without further delay, here are the best helper app for your consideration.
Top 10 Best PDF Merger Tools
Here is our expert's opinion about 10 best pdf merger tools for 2022 for all the professionals working from home and office settings in extraordinary words. 
Soda pdf is one of the platforms that are available on all types of platforms. It's an online as well as a downloadable application that works on Windows and macOS as well. You can download it on your mobile also.
Pros:
This application provides you with one merger option. You can use it to make one file that consists of excel, word, and jpeg as one giant assembly. It also connects with your google drive, drop box cloud service. Due to routine work being done remotely, this feature best fits people working from home. Just drag and drop files, and they will be uploaded to your cloud service used at the moment.
Cons:
The most significant disadvantage is that its paid version has all the useful features for everyday use. There's no encryption offered in the free version. Also, if you need one more copy of the same file, it won't let you copy it for free.
This PDF merger tool is also suitable for your file conversion or mergers and is easy to use in many ways. It's also a widely used application in many online communities. Along with having a catchy name for this application, it's also helpful and practical. Let's look at some pros and cons for your reference.
Pros:
Its free version provides many features that are not offered by competition apps. This software allows a maximum of 25 files and 100 MBs of total offering in one lifespan use. Although this amount is less but sufficient for hundreds of files compiled in one big file. For ordinary household people, it's more than enough who sends 3-4 compiled files in a month.
Cons:
One of the most extensive set back is the small amount offered in the free version. For professional users who send more than 10-15 files daily, it's a waste of time in a free version with limited access. Also, file uploads are limited to your cloud service. Excessive ads in the free version are a big turn-off for many users.
Smallpdf is a good app for full access and unlimited mergers of your files for conversion seamlessly. Here are the pros and cons
Pros:
This application is free for one week and gives limitless access to all the top features you need. Mergers of any file into pdf are chosen, and click the conversion button.
Cons:
This application has, by default, delete settings; therefore, every file you convert gets deleted from your account after one hour. This limited usage sways many users to other apps that provide restricted access but don't automatically delete your files.
For many premium app users, this application has loads of benefits. Providing seamless conversion without any headache. Some of the prominent features are written as follows.
Pros:
Its most significant advantage is the conversion in quick and turbo mode in a few minutes. For many tech geeks, this usage offers 256bit encryption for data protection. Its premium version is the cheapest and more practical than the previously mentioned applications.
Cons:
After completing the one-file conversion, you must wait one hour to apply for the second file. This drawback doesn't end here, as after 3 hours file is deleted automatically from the app. Thus only people who want a paid app for serial converters can benefit from its features.
Unlike many other competitor applications, it's free for unlimited usage. Let's have a look at your ease and compliance.
Pros:
It can be used as many times as needed. Internet is only required for the downloading and installation of app files. The primary user interfaces with zero complications. Many files can be set as a batch and left to the app processing algorithm. Unlimited times files can be modified and downloaded without fear of auto-deletion.
Cons:
Direct email and share options are not available. Only compiling and merging mode is available. For any more formatting, you need the help of other apps still. This application has no integration with cloud services of any kind. So holding up all the merged files in your computer's hard disk is the only option.
This tool is an absolute king among all free-to-use applications on the web at the moment. Easy to make and merge all the different files into one pdf format. Let's have a quick review.
Pros:
Free, easy to use, and implement with zero complications. Conversion can be done in customized settings according to print paper size as A4, A5, or A6, executive letter, etc. You can also rearrange previously merged files by deleting the ones not needed. The document can also be encrypted to prevent unauthorized use/users.
Cons:
Limited integration with newer operating systems. macOS cannot run it; therefore, apple product users cannot take benefit.
It's a desktop application and one of the best free PDF merger tools available for pdf mergers. It has many features that set its utilization apart from others mentioned before. Take a look.
Pros:
Easy to use and applicable to all document mergers. Lightweight size for older computers with less powerful processors and hard disk space. Nitro pdf has its cloud integrated into the application to manage large files better. The free version is suited for almost all situations and needs. Other than corporate use, its free version is enough for everyone.
Cons:
Not available for macOS users. Cloud service sometimes doesn't work correctly, which leads to lagging in retrieving the saved files.
It's a world-class app for any form of a merger of words, images, and pages. Pdfelement has many apps with built-in integration and works with almost all types of computer software.
Pros:
Easy to convert many batches of files into one. Available for use on windows and macOS as well. It's mobile-friendly and can be downloaded from the google play store and apple app store for free. Supports video content as well.
Cons:
Some features are reserved for the pro version. Corporate use is best suited for the paid version, which is a bit pricy. Takes a lot of space on the hard disk and mobile storage. Older operating systems and computers are unsuitable for running due to heavy demands and non-compatibility.
This tool might be an unfamiliar name for many mobile and desktop users. This tool is handy and creative for producing pdf merged content from any file.
Pros:
Easy to use and work perfectly on older operating systems such as windows seven etc. Small size and doesn't require much space on a laptop or desktop computer. It can be used many times for converting files.
Cons:
It's an older version. The newer version is costly and relies on desktop space primarily. Crashing of the app has been experienced by many users. The previous version was online and presented a better option than the recent ones.
10
Microsoft PDF Converter
Although Microsoft is not a new organization stepping foot into the application business, since they are the ones who invented the Windows operating system, this tool is hardly noticed by anyone. Still, it is beneficial for many people who like a quick solution to fit their needs.
Pros:
It's free and works. The user interface is slow and mediocre, but who cares if it's doing what it's built for. It's easy and hassle-free and gives results in a few easy steps. Files can be merged and converted without any trouble.
Cons:
Newer, better options are working as well as this one. Limited working capability and upgrades for corporate usage. Less preferred due to no support in optical character recognition.
Conclusion
So there you have it, guys. It's our top selective list of the best pdf merger tools for 2022. However, more than 200 apps are working directly as mergers and formatting helpers. But since we have many of these applications that have severe compatibility issues. As some work perfectly on mobile devices while others excel on desktops. Making a wise decision is to enlist those working on any available device regardless of the platform.