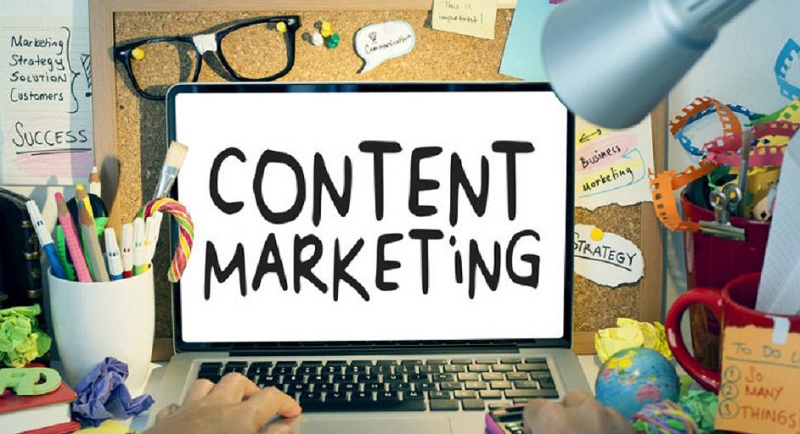 What do you think is the most crucial aspect of SEO? Most people would say content. That's because the content is what gets your website ranked higher in search engines. This might lead you into thinking that your content marketing efforts are enough to rank you higher in search engine rankings and get more traffic. 
While it's true that these strategies can work together to drive traffic and leads, there are some critical mistakes you may be making with your content marketing strategy that could be sabotaging your SEO efforts.
Avoid Content Marketing Mistakes
Content marketing mistakes can cause a massive loss in traffic to your website. This article will discuss some of the most common content marketing mistakes and why you should avoid doing them.
1
Targeting The Same Keywords
Keyword cannibalization is a common SEO mistake. It means you're using the same keyword on two or more pages. It's a bad practice because it can lead to penalties if you use too many keywords in your content. Also, it doesn't help with keyword ranking, as search engines will only rank one of them highly. So, using the same keywords for multiple pages on your site is like competing with yourself.
Instead, try targeting long-tail keywords. This type of keyword has less competition and higher conversion rates. There are keyword tools that can help you identify and fix keyword cannibalization to efficiently diagnose and resolve these issues.
Subheadings have a crucial role in content writing and they shouldn't be ignored. Some of the common mistakes that people make are:
Ignoring subheadings in blog posts or articles, because they don't look good on trending listicles.

Subheadings have no use, so leave them out.
These mistakes might seem harmless but can seriously affect your rankings on search engines. Subheadings make your content more digestible and easier to read for your readers. Search engines rank your content higher if it's digestible. Subheadings may also help you engage your audience better and turn them into followers for your brand or business. So, use subheadings wisely when writing content.
Most websites' purpose is to sell an item or provide content to their visitors and gain more readers. Regardless of your company's goals, search engine optimization is essential if you want visibility online.
One key factor in the SEO game is search intent. You can't achieve a successful search intent with outdated information or irrelevant content that doesn't answer a user's question. If your content merely focuses on describing the item and hard selling it, you miss an opportunity to rank higher in search results.
The best way to improve your search ranking is by understanding and catering to what searchers want. It means having a content strategy that communicates with intent-driven keywords and phrases used by people searching for products or services on search engines.
Search intent is also essential when it comes to conversion rates on a site. You don't want the visitor to click through from an advertisement and get frustrated because they're not finding what they were expecting.
Writing short word content for the sake of SEO ranking is a bad habit that many people do. People create short content for different reasons, but they often want their web page in search engine's top results. However, there's a misconception in most content creator's minds that short content will help them rank higher.
Instead, this type of content doesn't bring any value to your website. It can also have adverse effects on your site, especially if you're doing something like keyword stuffing. Keyword stuffing is when you include lots of your targeted keywords in a sentence, paragraph, or document without providing value to the reader. This makes search engines think that the page is spam so they won't rank it.
Short contents don't take long to read. It might help you get more readers for your site, but in the end, they're just getting a low-quality reading experience. This doesn't do any justice for their time and efforts of clicking on your website link. Remember, the more engaging and quality content you provide, the more organic traffic will come to your site. Thus, make sure to include this aspect when planning for your content marketing strategy.
On the other hand, there are some essential tips to keep in mind to avoid writing short content. For instance, before you begin writing, take some time to do your research on your topic. This can help you gather enough information to write an informative and long piece. Once you've done your research, plan your content to create one which flows smoothly and is well-organized.
Moreover, focus on writing in a clear and concise style. This can help your readers understand your points and keep them engaged. Another tip is to use visuals to make your content more appealing. Consider utilizing infographics, images, or videos to demonstrate your point. 
By following these tips, you can avoid writing short content and create pieces that will keep your readers interested and, in turn, boost your SEO efforts. But apart from these tips, some tools are available to help you avoid writing short content. For instance, SEO content writing tools allow you to set a minimum word count, ensuring your content is both engaging and informative. They can also help you track your word count as you write and provide feedback on your content, including its length. 
Reading content that has a long paragraph can be difficult and often leads to frustration. Thus, if you're a content creator, avoid long paragraphs in your writing for SEO ranking purposes. It'll improve the overall readability of your content, making it more user-friendly for those who are reading it.
Also, think about how much time your reader will spend scrolling down the page to finish reading a long paragraph. It can be time-consuming for them, and they might even give up and find another website that has easier-to-read content. Starting sentences with a word that creates interest, like "however," can make your paragraphs shorter and more manageable, so readers aren't discouraged by the long text on the page. 
Remember, search engines use content length to rank pages. If you have long paragraphs, it might not be optimized for SEO purposes. That can affect your ranking in search engine results pages (SERPs).
The title tags are one of the most critical factors for search engine optimization (SEO). The unoptimized title tag can affect the ability of search engines to index your content, which then affects how well you rank in their searches. A poorly optimized page means less visibility.
Including keywords and phrases in your content title tag is necessary for search engine crawlers and people searching the web to figure out what your article is about. It's also essential to keep the title tags short and sweet. This is because Google truncates title tags longer than a specific length, and you want to ensure your most important keywords are visible. Additionally, you can optimize title tags by using descriptive language. This can help users know what to expect when they click on your link in the search engine results pages (SERPs).
Again, optimizing a content's title tags for search engine optimization (SEO) is a good practice to ensure that your page can rank higher in the Search Engine Result Pages (SERPs).
Takeaways
The most important thing you can do to improve your SEO ranking is to pay attention to search intent. Also, remember that people don't always know what they want when they start searching, so make sure the title of your website and blog post headlines are compelling enough for them. Avoid keyword cannibalism and never forget those subheadings.
The list above may seem trivial, but it can sabotage your entire SEO plan if you're doing all of those.