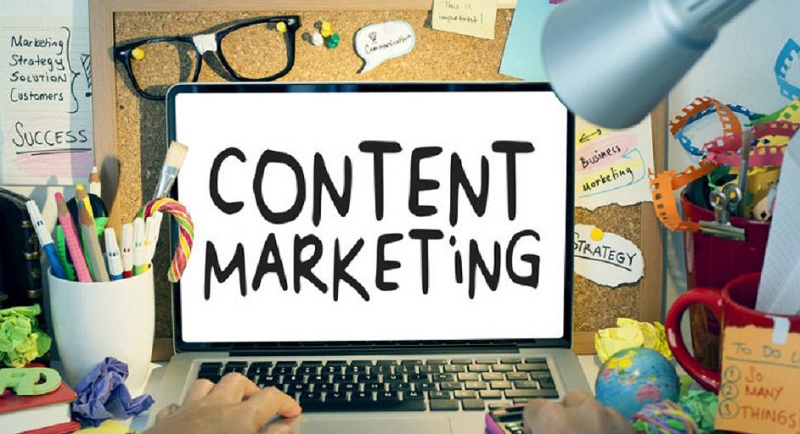 Content marketing has become the buzzword among marketers in the last few years. The immense acceptance around the world is because content marketing has shown impressive results. At a time when over 615 million devices across the globe use AdBlock, content marketing has proven to be highly effective in driving conversions, while being cheaper than traditional outbound marketing.
Having a content marketing strategy helps build brand identity more effectively. Since content marketing is just your brand communicating with the audience, it becomes a governing factor in how your consumers perceive your brand.
It provides you with direction for choosing the right style, tone, and mediums for your content marketing efforts. It helps build consistency in the kind of content you generate, which translates directly into a strong brand identity.
How to build a content marketing strategy?
Now that we have understood the importance of a content marketing strategy, it is time to prepare one. Read on to know more about the same.
Defining A Goal
The first step of building any kind of strategy is to identify what you want to achieve from your efforts. Think about what your goal behind your content marketing endeavors. Do you want to drive traffic to your website? Or boost sales?
Identifying a goal would not only give your content marketing plan a direction, but it would also come in handy when you have to measure the success of your campaign.
Understanding Your Target Audience
Content marketing refers to the creation and publishing of relevant content to engage, attract, and convert a clearly defined target audience. This is why it is important to identify your target audience and create buyer personas.
Buyer personas are composite profiles of your target audience. When creating buyer personas, you must consider customer demographics, behavior patterns, motivations, and goals.
A buyer persona dictates the kind of content your brand should create as it needs to be relevant to said persona. If you do not spend time developing a buyer persona, the relevance of your content remains pure guesswork.
Audit Your Content
For those who have been putting in efforts toward content marketing, this is a very crucial step. A comprehensive content audit will act as a report card of your content's past performance. It will reveal patterns that will let you identify what your audience is looking for, and what content works the best for your brand.
Moreover, this audit will help you identify opportunities to revamp your published content in other formats. For instance, a blog post series can be compiled in an ebook that you can offer in exchange for email addresses to expand your email marketing list. Similarly, an ebook can be boiled down and presented in the form of an infographic.
While re-purposing content might not sound like a great idea, it improves organic visibility and helps reach new audiences.
Come Up With Innovate Ideas And Build A Calendar
While content ideation is part of this step, a lot of ideas can be discovered while conducting competitor analysis. Similarly, the content you choose to re-purpose will also help fill up the content calendar you want to build. Additionally, there are several free topic generation tools available that you can employ for the same.
Once you have successfully created a calendar, keep in mind that you will have to keep tweaking your content and stay updated with emerging trends in your industry.
When your content strategy is ready, all you need to do is market it well. You must hire the services of Greenville, SC, marketing firms to ensure you have a strong social media presence, and your hard work pays off.
Final Thoughts
Now that you have a definitive idea of how your content marketing strategy should look like, start working on it asap. However, always remember, it may take time to deliver results. So, be patient, work hard, and hire experts of Greenville SEO.
You can measure the success of the plan by comparing results with the goals set in the beginning!