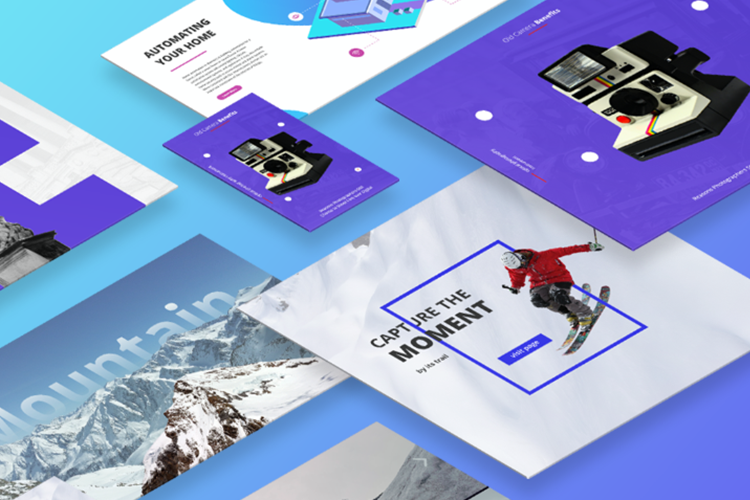 When looking for higher engagement from target users, no one can deny the role of images. As an integral part of web design, images can be presented in any form (infographics, photographs, charts, stock photos, etc.) to convey essential information easily. To add a dynamic component to images, slideshows form a perfect way of presenting the information. It brings life to your website and adds to the appeal of your website.
So, if you have a WordPress website, here is a list of the best free and premium WordPress slideshow plugins to step up your game. Prevent your users from leaving your website with an unfavorable impression due to poor slideshow designs. Instead, make them effective through these tried and tested plugins.
However, before we jump to the list of effective WordPress Slideshow plugins, let's dive into what it is and why it is significant.
What is a WordPress Slider Plugin?
A WordPress Slider is a simple structure that enables the rotation of media and text files automatically or by manually clicking. The related plugins for the WordPress Slideshow allows to add other features to make it fun, engaging, and interactive. It involves transition effects, tweaking the texts, adding call-to-action buttons, etc. This way, you can turn a boring slideshow into an intriguing presentation that captures the audience's attention.
Why use a WordPress Slider Plugin?
Images and slideshows are proven to capture the audience's attention and give them the necessary information in lesser time than reading the content. Visuals act as brief descriptions of the content you are presenting and make them informative and eye-catching appeals to the user. Slideshows facilitate attracting users' attention dynamically by adding videos, images, texts, shortcodes, and even HTML blocks.
Therefore, you can realize the benefits of a WordPress Slideshow Plugin by considering its following aspects:
Excellent slideshow designs can engage visitors considerably
You can showcase featured products, special offers, and other crucial information through the slideshow.
All the images get consolidated and presented in a single area.
Visitors can control what they want to see.
For these reasons, it becomes essential to have the following free or premium WordPress slider plugins to optimize your slideshows. The difference between the free and premium slider plugins is that the latter has advanced features and tools to better the slideshow experience.
Here's a complete list and review of the top-notch free and premium slider plugins for your WordPress site.