Are you working out every day but you don't notice any proper health improvements? You might want to consider starting working out using the right fitness gadgets to help you track your workouts. Working out without the right data by your side will most likely never to give you the exact results you desire.
I am pretty sure that we all love gadgets of every kind and nowadays, using your smartphone and health apps to track your workouts and vital signs are not really new anymore. But how about if these gadgets can work together with your smartphones to help you stay healthy and fit. In this article, we will share with you some of these amazing gadgets that may be able to help you make the best of your workout sessions and track your health progress at the same time too.
Smart Fitness Hula Hoop
---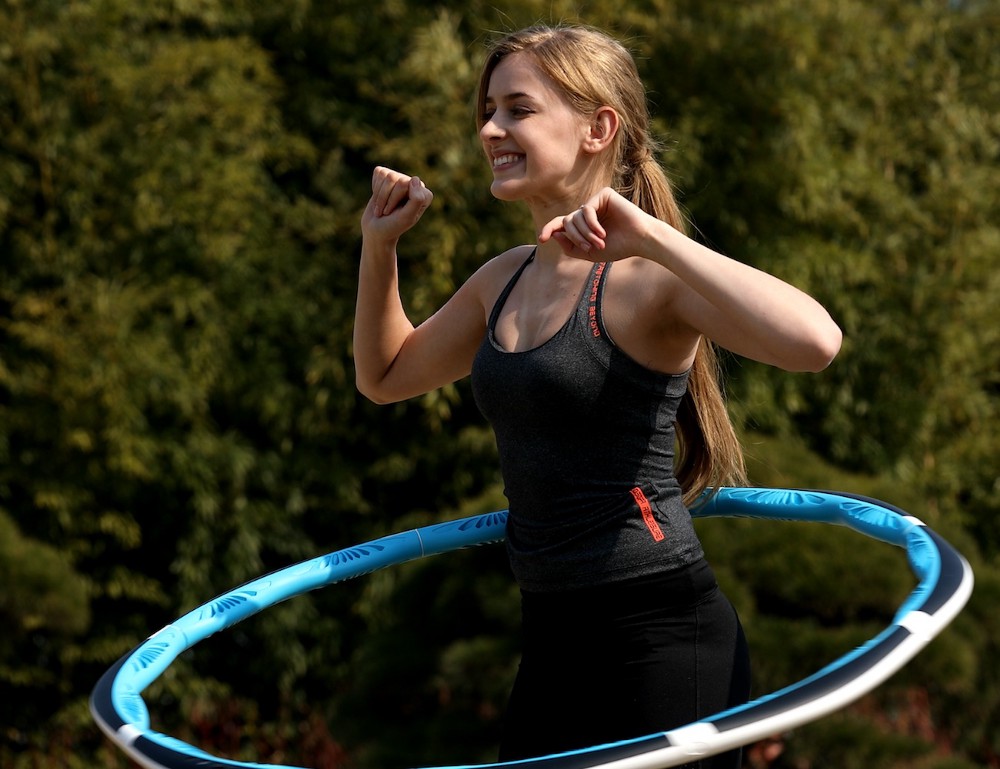 Did you know that you can add a little fun to your workout routine with a hula hoop? This brings the old times when we play with hoops. This is hula hoop is not just the ordinary one because you can connect it to your smartphone and see the numerical value of every workout. It syncs in real time and uses sensors to detect your movements. Using this, in the long run, will give you noticeable results.
Smart Rope
---

Another fun and effective workout that you can use is a jump rope. How about ditch the old jumping rope and switch to a Smart Rope which features a LED-embedded jump rose that works with your smartphone. You can see your fitness data in the mid-air as you jump, displaying jump count, burned calories, and interval training data right before your eyes.
Finis Neptune
---
This is perfect for people who use swimming as their workout exercise. Since music can be an effective motivation for people to run or cycle, it is now possible to swim with music underwater. This device can be secured onto the user's swimming goggles and uses bone conduction audio to relay music to the user's ears, without the need for earbuds. Plus, this device will work better when submerged underwater which makes the music louder and clearer.
Umoro One
---
Probably this would be the best bottle that you can give as a gift you to a gym junkie. This bottle functions just like any other bottle, but with a push of a button that releases up to 1.5 scoops of your favorite whey protein mix. This is great for workouts in the gym and has that post-workout drink right after without having to bring multiple bottles around.
Additional Fitness Gadgets:
---
Smart Watch
A Smart Watch will never get old as your good sports partner. It enables you to view data both day and night. This watch has the same functions that you can expect from a sports bracelet like heart rate, blood pressures, blood oxygen monitor, sleep monitor, message and calls, remote camera, and the like.
Running Armband Wrist Arm Bag
This lightweight bag is the ideal choice for sports in case you want to bring your phone with you as you run or workout. You can look for a material that uses a high elastic band so that it's easy to wear and do not fall easily.
Non-Slip Full Toe Socks
If yoga is your thing, these socks can give you better control for your movements and for you to also avoid any possible injuries. Using non-slip socks will allow you to not use your mat to get into your favorite poses. It gives a no-slip grip on any surface, while the 5 toes design allows toes to spread for better tactile feel and balance.