In the following article, we will give you a brief but effective review of the best websites to design free professional logos. This way when you want or need to design a logo, you can do it in the best way possible and above all for free.
A logo represents the identity of any brand, industry, company or organization. So it is recommended to create a logo for your brand. There is a huge amount of websites that offer the possibility of creating a logo for free without having to pay for a professional designer. The idea is to decide on a website that allows you to design a free logo, that is striking and attractive in itself, and that above all represents the spirit of what you want to convey to your potential market.
Using the websites or logo creator android app to create a free logo of professional quality, is quite simple since most of them offer assistance that will guide you step by step through the process. It is not necessary to have the previous experience to achieve a good result. The most important thing is that you have a clear idea of what you want to create and transmit through your logo.
Now without further ado, we will list 5 best websites to design free professional logos online.
DesignEvo
---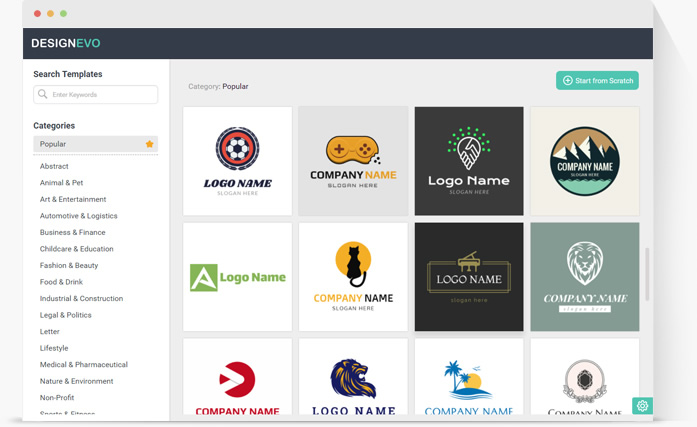 DesignEvo is one of the best online websites for creating logos. It helps you create your own logo in a few minutes. You will be able to navigate through thousands of predefined logos, all of which are highly customizable in terms of name, motto, type of business, and of course color.
After selecting a design that fits your business the best, the DesignEvo working canvas appears where you can customize your logo the way you want. There are over one million searchable icons available and a large database of shapes, banners, and fonts. All of them can be edited with your own style.
Once you are satisfied with your design, you can download it on your computer ready for use on a website, business card, company wall, letterhead, and sign. Your logo is delivered in JPEG, PNG format for free, without watermarks.
Online Logo Maker
---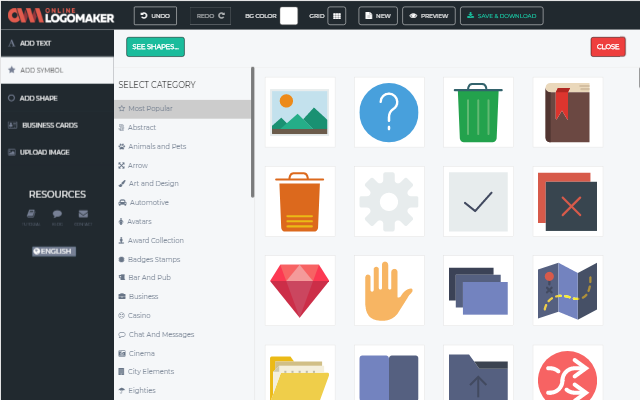 Online Logo Maker is another excellent free website for the creation of professional quality logos online. It is very easy to use, so it does not require previous experience in the logo creation. The good thing about this site is that you do not have to pay absolutely anything, unlike other websites, that at the end of the design it charge an amount of money if want to download.
It has a very simple and intuitive interface, which guides you step by step through the creation process. There are more than 1,000 predefined logos of which you can choose and edit the one that most closely matches your original idea of the logo you want to create. After creating your logo, you just need to download the logo for free with a simple click.
Logo Type Maker
---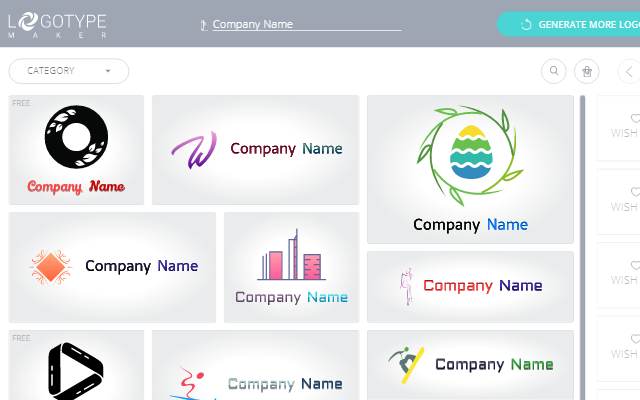 Logo Type Maker is a tool that allows you to create your own logos in less than 1 minute. Simply enter the name of your company and click on the "Generate More Logos" button. It will offer a large number of predefined logos, from which you can choose one as a basis to create your own logo, and also all are quite customizable.
You are allowed to customize your logo by changing color, font, shape, size, adding clip-arts and playing with positioning and effects.
Free Logo Design
---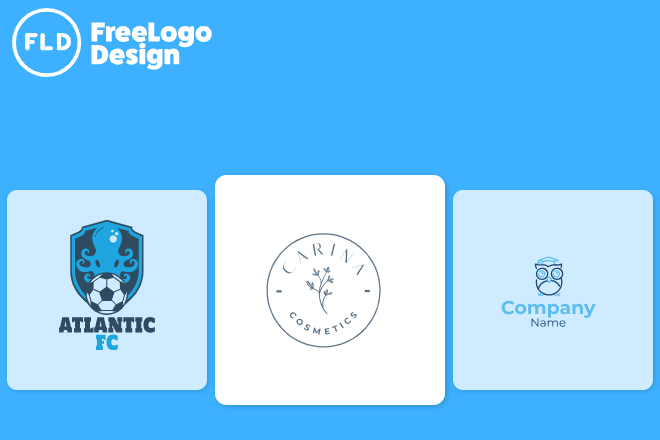 Free Logo Design is a simple solution to create logos, for those who want to create custom logos without downloading anything. The creation of the logo with Free Logo Design is quick and easy. Just write the name of the company and select the category to start creating the logo online for free.
You are allowed to choose a logo from various designs provided in a large number of categories. After selecting the logo design, you can edit and customize the logo in three quick and simple steps.
LogoDesign
---
Logo Design is another very good website to design and create logos online, which allows you to design logos with impressive ease. LogoDesign.net gives you the possibility to create your logo in three simple steps. The first step allows you just to type in your company name and let the magic begin. In the next step, choose your design style/symbol. And finally, you can customize your logo with simple drag and drop features.
Once the customization is completed, you can save it for future editing or download it instantly. But make sure you have created an account to do so.
Conclusion:
Although there is always the possibility of hiring a designer to do this work, it is usually the most expensive and will not always give the expected result, since all you can do is provide the instructions. When it comes to design, it is quite difficult for another person to capture all of what you have in mind.These websites to design free professional logos were created so that people without any experience could design a logo for their business, company, website or blog in the most simple and effective way.