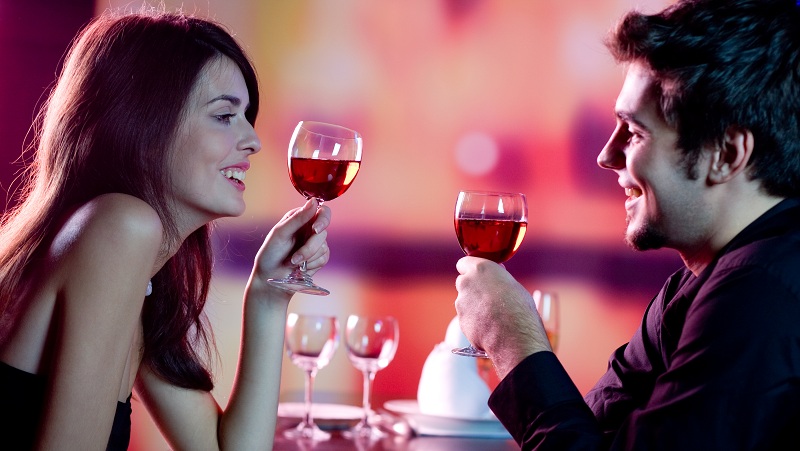 In the present era, the latest trend is online dating. Actually, the dating apps were famous only in some part of the world but now it is spread virally all over the world. It is a mega hit mostly among the teenagers and the youngsters. In the olden days, the concept of dating was eschewed and considered a bad culture and hence it was used less by most people in India. In India, the people give more value only to marriages and lifelong relationships. But however, now the trend has been totally changed and the folks are slowly changing to the idea of casual dating.
The present generation mostly prefers better options so that they can make their relationships a stronger one. Most of the boys and girls do not believe in the arranged marriages and hence they are trying dating apps so that they can find the best match, understand each other, love both each other to the core and marry on a fine day and start their life happily. There is a wave of dating apps that exist till date. These dating apps are the main base for the folks who are looking forward to a casual dating and relationships. The below dating apps are simple and pretty easy to use and they will change the idea of dating for a person.
Tinder
Tinder is one of the best dating apps globally. It is said to be the first app in the world which was bought in Online dating through a mobile app. It also stands in a good position in India. This app lets a person browse through profiles and also let them to like by swiping process. There are two options available here. The first one is Right Swipe in which it stands for the like.
If a person likes a profile photo then he/she can give a right swipe. The second one is left swipe, which means there is no any interest. If a person feels awesome on seeing someone's profile photo then he/she can even swipe up so that the profile owner comes to know that they are really liked by that person. This app is compatible with both iOS and Android mobiles.
Bumble
It is also one of the popular and unique apps. It is more or less similar to that of the Tinder dating app but a person needs to swipe right if/she likes a match. It is nothing but it totally depends on the conversation skills. This app is compatible only with iOS and hence it is one of the top most dating apps for iPhone in India. One of the cons is that if a person found a match then he/she has to start the conversation within a day or else the match will just disappear. This condition holds true only if they are just friendships or same-sex matches.
Bloomy
This dating app is a unique one which provides security to its users. There is no any need to worry because all of a personal's information is quite safe with this app. The real fact is that its feature is totally taken care by one of the outstanding security systems and hence the personal data including pictures, phone number are protected. Once a person registers into this app, they automatically guarantee that there is a verification process done that is taken care of by their experts. It is one of the ways of discovering matches in an easier manner.
Hinge
This dating app is totally a different one and it lets a person find a match randomly. It is an essential thing to have mutual friends on Facebook. This point is unknown to most of the people and also it is a disappointed one. The hinge is mainly for the people who are looking for a serious relationship and not just casual dating.
Aisle
This is one of the apps that are totally meant for the folks who are looking for serious relationships. The most vital thing is that for a person to send an invite to a match, that particular person needs to pay.  So, the folks who really like the person will make the efforts of actual paying. On the other side of the flip, the receiver can connect for free. The main disadvantage of this app is creating a profile. This app is compatible with both Android and iOS. While asking the user's preferences, the app goes into every small detail that can be quite deterring.
Thrill
It is one of the new and it is an Indian dating app which enables a gut to find the most alluring girls. This app is most popular among the Indians and it comprises of two types of procedures. One is an elementary procedure and the other one is selection procedure. This selection procedure finds out if any suspicious profile is present. So there is no any threat for the unscrupulous virtual dating knowledge. The folks can access the profile based on the profile photographs and the available data and hence consequently select the companion. There is no doubt in it; this app is surely a modest and trustworthy app to check out. This app is compatible with the Android mobiles.
Woo
This is also one the famous dating apps that connect charming folks who are from the same locality who are in the urge of looking for a good companion. It is not only a dating app it also brings capricious men and women together for an exciting date.  This app unites the folks with similar interests. If you want to find the love of your person, proceed on with Woo.
OkCupid
This app is not just a dating app; it allows you to find your promising matches based on the choice of sexual orientation. This app is totally based on an algorithm, which calculates the distance between two people. A person can surely create a good enough profile summary in order to attract the better matches. Paid version of this app is also available which is known as the A-List, which offers some good features such as viewing profile visitors, and the folks who liked you. A-List helps a person to find better matches based on the attractiveness, body type etc. It also let you browse in an incognito mode.
Matchify
This is another dating app that helps to date an attractive person and it is totally based on the charismatic understanding of your interests. The great blend of human skills and technology is the main basis of the matching algorithm used by the app. The reality of this app is that the more you use this app; the best matches can be searched easily. In case if any trouble, one can report or block a person. The most popular features of this app are secure chat; verified profiles and a person browse a profile and can view their photos.
Final Thoughts
Gone are the days when people used to find it hard to find a partner for oneself. Times have changed a lot of things around us and it is easy now to be able to find a partner for oneself. The way people think have as well; relationships are no more single long lasting ones. There a few people, who are in search of people to get hooked-up, get into a relationship and last but not the least on the long run get hitched as well. So, folks are you single? And in search for the right person to walk into your life and swipe you right of your feet? Then go ahead grab your phone and start the search and you will find that the right person down the lane and bring an end to your singlehood.