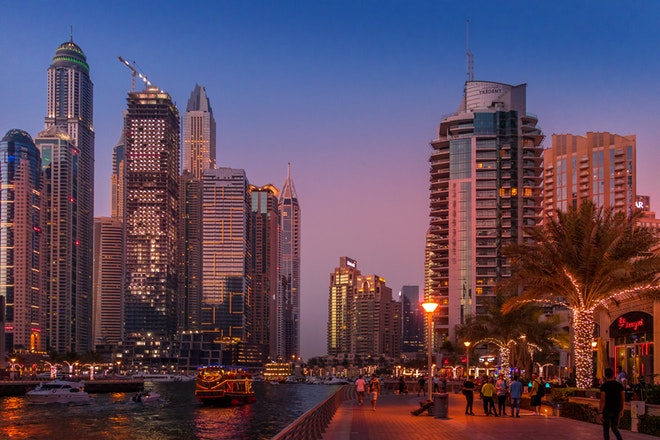 Among many other reasons to start a new business in another country, people like to choose to work in Dubai because of its extra benefits which no other city or state can provide you. Besides the tax burden, you can easily apply for a loan in Dubai for starting your business because it has no harsh restriction on issuing them to investors.
Many entrepreneurs look for the opportunity to shift to Dubai to start their business and receive the benefits from it, so here are some major reasons you should also consider for choosing to do business in Dubai, UAE.
Easy Access to Visa and the Quality of Living Style:
One of the first attractions that Dubai gives to new entrepreneurs is how easy and affordable it is for them to apply for a visa. With that, you can also get the benefit of staying in an apartment with a longer lease period, open up your account in regional banks, and easy travel to other cities and countries to expand your work.
To stay reliable and competitive today, you don't only get to trade domestically, but you can expand your business faster in new horizons. That is why Dubai is the ideal place for launching your company for future expansion plans.
Free Zones City:
Another reason to start your business in Dubai is that over 45 free zones are operating in UAE, where any foreign investor can easily start up their business without giving up their ownership.
Free zones of Dubai provide all business ventures like trading or manufacturing to enjoy their business-friendly services and policies so that they can make immense profits.
That is also the reason why free zone offshore company formation Dubai is one of the best options for any new foreign entrepreneur in Dubai.
The World-Class Infrastructure:
One of the best reasons is that Dubai offers excellent services to new businesses to function while opening their own offices, production units, and warehouses. Furthermore, you can invest in plenty of business spaces that you can find in shopping malls or commercial buildings, and you can choose whichever suits you the best according to your business need.
These kinds of benefits pull along entrepreneurs all over the world to come and open up their offices in Dubai. It is an easy affair to work here because of the connection and residence to the international population.
Gateway To The Rest Of The World:
If you talk about the geographical location of the city of Dubai, then it is said to be the best place for businesses and entrepreneurs to start a business here so that it can reach the potential markets in the middle east, Africa and Europe. It is a great start to execute your trade, import, and export and get results in a matter of days and months.
Similarly, the advantage of different timezones allows you to trade with major international markets in the world.