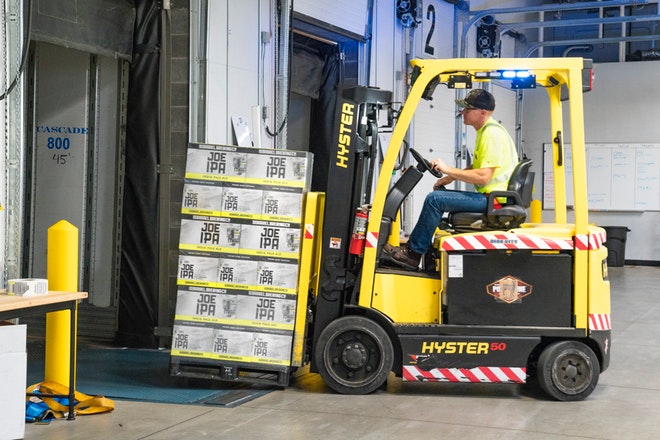 If there were a buzzword in the supply chain, then that would definitely be efficiency. Efficiency is the keyword in creating a more profitable e-commerce business especially when your business is using a third-party logistics company.
E-Commerce and 3PLs
People usually think that when it comes to e-commerce, it only started 5 years ago. But in fact, e-commerce has existed way before Alibaba became a thing.
E-commerce is the term used to describe businesses that buy and sell goods online. It involves online transactions from ordering and paying through online payment services. With this definition, any sale done online can already be considered as an e-commerce transaction.
But just because e-commerce transactions happen online does not mean that all its operations are done using the Web. There are still aspects of its supply chain that have not been automated to the point that there is minimal manual labor involved. One important aspect is logistics.
Logistics refers to the part of the supply chain that deals with the picking, packing, managing inventory, and delivering goods to end users. It is often the most crucial part of an e-commerce business because, without it, they will not be able to ship out orders purchased online. Hence, a trustworthy and efficient logistics partner is necessary.
5 Reasons Why an Efficient Logistics Partner is Important
It's already a given that when you create a partnership with a logistics company, the latter is expected to be efficient. However, there are a lot of reasons why this expectation has become the norm. Here are 5 reasons why an efficient logistics partner can make or break your e-commerce business.
1
It determines how long your lead time will be.
No customer wants to wait for a long lead time before their order is delivered. In this fast and well-connected world, it doesn't matter if the customer is a hundred miles away from your closest warehouse. A number of e-commerce businesses today have made it possible to deliver overseas orders in just 14 days.
But if your logistics company is not efficient, even those who are near your warehouse can experience delays in delivery. As an e-commerce business, it is important that you eliminate or at least decrease the number of delayed deliveries. Not only will these instances create an angry customer base, it will also give you a bad reputation.
2
It takes care of your inventory.
Logistics companies have already evolved to inventory management. Not only do they deliver items as a courier does, but they also go into managing their e-commerce partner's inventory. Managing inventory is difficult. You have to take into account all the SKUs and their life cycles and know how to arrange them all in your warehouse. There's also the hassle of physically counting them to check how many and how much you have as your inventory.
Without a trustworthy and efficient logistics partner, you will not be able to entrust your inventory to them. There will also be problems with not knowing what you have in their warehouse and this can lead to a lot of problems. For one thing, if your logistics partner is not efficient, they will tend to lose and misplace items and then declare the items as missing or out of stock. In your case, your demand planning will be inaccurate and you will lose dollars under your nose.
3
It can drive your costs down.
Ideally, having a logistics partner will drive down your cost. If logistics is not your company's core competency, then it will make sense for you to outsource this part of your supply chain so you don't have to spend on studying and setting it up.
With efficient logistics, they will know how to properly arrange their warehouse so that they spend less time looking for the items that were ordered. They will also know how to effectively plot their deliveries so that you do not waste fuel and time delivering to different homes.
4
It can do the tracking and managing of your inventory levels.
In connection with them taking care of your inventory items, a logistics company is responsible for tracking your inventory levels. Even if you will still be the one restocking and requesting replenishment of certain SKUs, they will be the ones giving the data you need to have an accurate demand planning.
One of the signs that show a logistics partner is efficient is when they can provide visibility in your inventory. They should be able to give you the cycle count of a number of SKUs until they do this for every SKU you have. This will help you get a sense of how many items you still have before you order. Red Stag's third party logistics even provides returns processing for its clients.
5
It can widen your customer base.
And finally, a logistics partner is also responsible for widening your customer base. When your logistics can deliver on time to your customers, then this will help them remain as your loyal customers. Think about how it will be if they fail at delivering items on time. This will definitely hit the number of customers you have. The opposite can happen if your logistics partner knows how to take care of packages to be delivered.
As what was said earlier, customers always want their packages delivered to them right away. An efficient logistics partner is necessary for fulfilling that want that your e-commerce business can't especially if it's not your core competency.
Having an efficient logistics company by your side is important if you want to keep your e-commerce business going. Since they are the ones fulfilling the delivery of purchased items, it is crucial that they do this effectively and efficiently. With https://www.efflog.com.au/, you don't have to worry about having a troublesome logistics partner. With their expertise and wide clientele, they have proven themselves as a worthy partner.