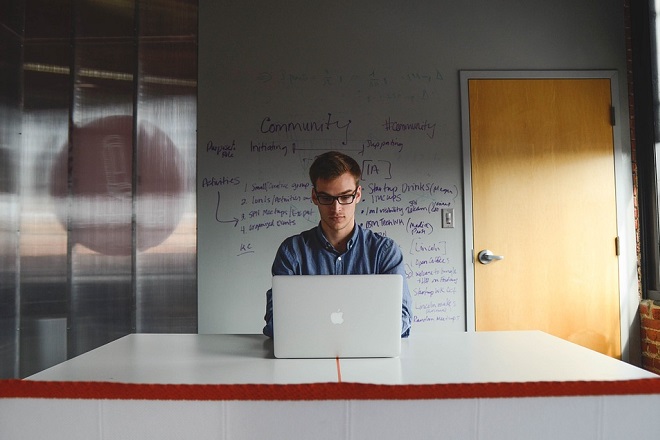 The world of big business may seem like a closed shop to many young people, given that the overwhelming majority of the top CEO's in the UK are over 50, from wealthy backgrounds and white.
However, that doesn't mean that the future of innovation doesn't belong to the young. Recent surveys have shown that out of all generations in the UK, it's the current set of 16-to-24-year-olds which harbour the greatest amount of entrepreneurial spirit, with 78% saying they want to run their own business.
This is turning out to be more than mere ambitions. There is a new batch of millennial and even Generation Z entrepreneurs starting successful businesses and chasing their fortune without getting help from others. The young entrepreneur is the mascot of our economic future – and here's what you can learn from them.
Self-Assurance is Key
One striking thing you'll notice about the bright entrepreneurs which crowd the '30 under 30′ rankings is their boundless self-confidence. They speak often how they are "destined for greatness" and never hesitate to mention how their own skills and personality have been vital to their success. Whatever their field, the new generation of entrepreneurs is defined by the absence of self-doubt and an enduring belief in their own abilities to get things done.
Learn from Those Who Came Before
While self-confidence and confidence in their own generation is a prerequisite, you'll also find that any successful young entrepreneur has no shortage of role models from the past. Of the current generation of leaders, figures such as Sun Tzu, Simone de Beauvoir and Nelson Mandela feature frequently as role models and inspirations. In their downtime, you're just as likely to spot young entrepreneurs browsing the web for some inspirational quotes as you are to find them scrolling through Instagram. 
Traditional Routes to Success Are Outdated
For the first time in decades in the UK, university applications have begun to steadily decline. Similarly, applications to apprenticeships and training programmes with FTSE 250 companies have also dropped. There are several factors for this, but one of the main lessons to be learned here is that the traditional routes to success that were popular 20 years ago have lost their lustre. These days it's all about making your own success in life.
The Aim Should Always Be to Disrupt
Young entrepreneurs rarely start their own businesses in the hopes of cashing in on a trend or scraping decent profits. One of the most commonly held goals is to completely disrupt the industries they are working in – to change the game, so to speak. This is why tech startups hold such an allure among the under 30s and why this age group makes up the bulk of workers and founders within this sector. Impact is more important than income.
Your Energy is Your Greatest Resource
Finally, the key takeaway from the rise of young entrepreneurs is that energy and passion are at least as important as skills and experience, if not more important. Many of today's young entrepreneurs may not have a traditional educational background, but they do have a vision that they care deeply about and this has clearly been sufficient to propel them to success.
If you're ready to start your own business, there's a lot you can learn from the new generation of leaders. Whatever your age, follow these tips to make your dreams a reality.