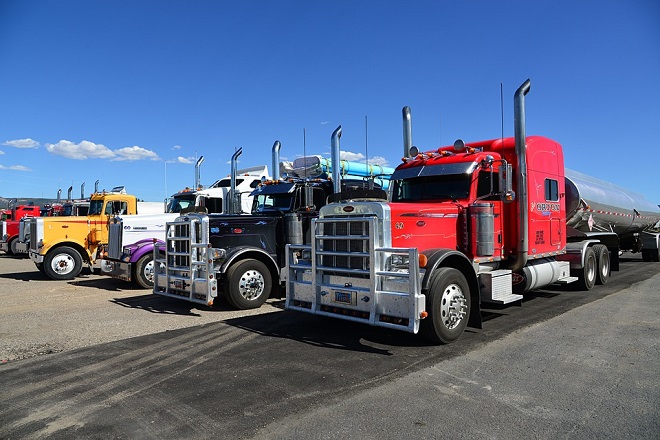 Starting a business in the fleet industry is a wise decision, granted you are well-informed of the functions of the industry. However, the fleet industry is one of the very few sectors that offer savvy entrepreneurs opportunity without overwhelming investment requirements, and this is simply because you will be able to start a small-scale business with minimal employees and assets. However, there are still important aspects that you will need to consider before launching this lucrative business idea.
Insurance
It is highly likely that you won't be able to launch your business while also handling all your deliveries. Whether you are starting a trucking business, a courier service, or another fleet-based company, you will probably be employing a few drivers. Therefore, you will need to protect your vehicles and your business while also caring for your drivers. This is why fleet insurance is absolutely crucial. You can check out fleetcover's website when searching for suitable insurance coverage for your business.
Drivers
You may assume employing a few drivers will be quite simple, although, you should consider that your drivers will hold the reputation of your business as a startup, which means you should select your candidates with extreme care. Your drivers should be licensed, and they should also be presentable to maintain the ideal of quality service. Therefore, screening candidates is a vital decision that can make or break your business.
Service System
Once you have a few vehicles and a few drivers, you will not be able to kickstart your business without a suitable service system that will allow customers to place orders. Unfortunately, in the digital age of things, it won't be adequate to have customers place a call to order your services. Rather than implementing age-old service systems that can lead to reputation damaging errors, you should consider the benefits of having a website crafted that will allow customers to place and track their orders. Your website should also include hands-on customer support that will be available as often as possible.
Marketing
Marketing is not just for big brands as even startups should be making the effort of expanding their reputation and image in the market. Therefore, once you have your website up and running, you should consider digital marketing strategies that will boost your exposure to your target audience and get your business off the ground. Marketing efforts should be ongoing rather than a once-off effort as marketing often encourages business growth.
Evaluate Your Equipment
The type of equipment your business will need will be determined by the kind of business you would like to start. However, it is vital to possess the right equipment. If you are starting a trucking business, your vehicles should be suitable, and you should also consider equipment for off-loading trucks and transporting goods safely. You may be able to kickstart a local courier service with regular vehicles at first, although, it would be wise to opt for branded vans once you are able to utilize reliable profits.