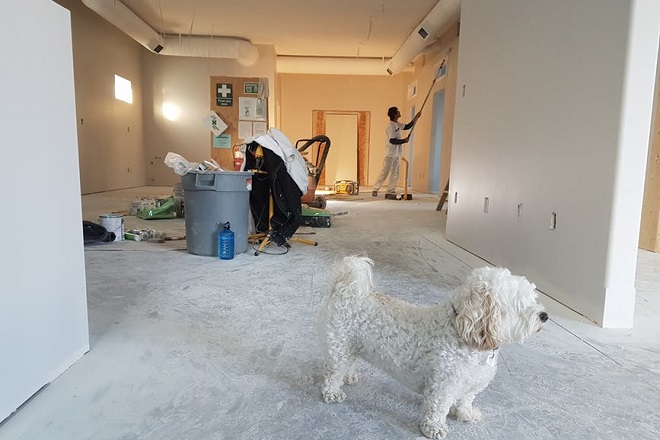 When you're looking to remodel or renovate your home, it can be tempting to make decisions according to the newest trends and styles. When those trends fade and become stale a few months or years later, you might regret those decisions.
There are plenty of designs and ideas that are timelessly trendy. Choosing these options can make your home feel current and ensure it stays that way when trends change or fade later on. We'll explore what some of these timeless home improvement designing trends are and how they can make your new renovation feel modern and current.
Get a Professional Opinion
If you're renovating your home because you're planning to sell and want to increase its resale value, it's always worth getting the advice of your real estate agent before making significant upgrades and investments. If you're wondering how to find the best real estate agent, ask your friends and family if they have any referrals of quality agents they've enjoyed working with.
Hardwood Flooring
A classic that stands the test of time, hardwood flooring is a popular choice that brings elegance to any room and home where it's installed. It's always a showstopper and works with any decor, design, and furniture. Popular finishes can ebb and flow, but you can choose a mid-tone wood for a look that will last for years and years.
Keep it Neutral
Dark coloured cabinets and finishes were popular for a while. These colours create a bold, dramatic look, but they also come and go in popularity. And right now, it's gone. You'll never tire of white or light-coloured cabinets. They provide a neutral backdrop and are complimentary of any design style you may choose to incorporate in your kitchen at a later time.
Marble Countertops
Granite was trendy for several years, but its marble that adds a lasting look and feel to your kitchen. It adds luxury and beauty wherever it's incorporated. Marble countertops give a soft feel and a durability that keeps it in tip-top shape for years to come, so it's a good thing you don't have to worry about it going out of style.
Built-In Shelves
A highly desirable feature for several decades now, built-in shelves are not only functional by providing added storage, but they also give off a versatile sense of style and personality that can be changed easily with a coat of paint. This shelving also brings a cozy feeling that endures for ages.
Tastes change over time, and we've all seen homes that look like they've been picked up right out of a decade or two earlier. It's best to save the trendy or popular choices for features that can easily be switched or swapped out and make timeless decisions for the bigger and more expensive remodels. Save yourself the time, effort and money by choosing timeless over trendy for your home improvement or renovation.