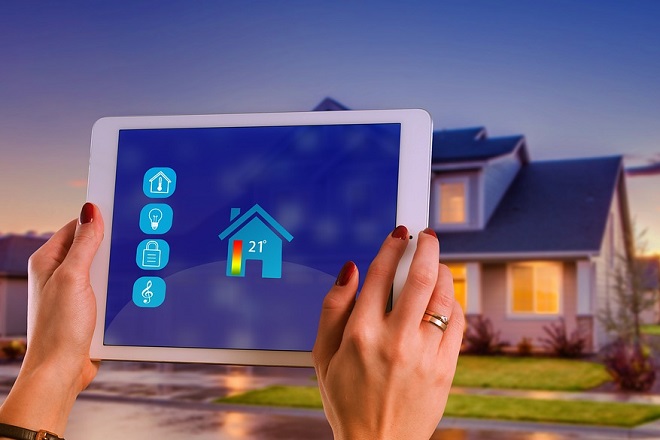 With summer now here, most people are thinking about ways to improve their home and declutter and clean up for a more stress-free, organized next few months.
The warmer weather doesn't just get homeowners out and about more, though, it also motivates more thieves and other people with nasty motives to get up to mischief.
Most locations around the world notice a marked increase in the amount of crime occurring over summer as criminals have more hours each day to cause havoc and don't have unhospitable weather to deal with.
This means that if you've been thinking about protecting your home with a home security systems, now is a good time to contact local installers, such as these qualified Tampa home security services, to get a system put in. With lots of product options to choose from first, though, it can be tricky making a decision. Here are some popular yet affordable systems that might work for you.
Vivint
For homeowners keen to use a home security system that's compatible with Google, Vivint may be a good option. It's not a product most people install themselves, so it's a good choice if you want to outsource the task to a professional and feel comfortable knowing everything is set up correctly.
With Vivint, you can build your own package, depending on your preferences. Packages start from USD$39.99 per month and always include Vivint's SkyControl panel (its central smart control hub that has an elegant user interface and a seven inch HD touch display), the related Sky app for use on your smartphone or tablet, home security, and 24×7 monitoring.
Use the SkyControl dashboard for your entire smart home. Control it via the smartphone app, voice control with Google Home, or right on the display itself. Vivint also sells a variety of other smart devices, such as cameras, doorbells, sensors, thermostats, and smart locks, so you can bundle gadgets to get the setup you want. This is helpful if you don't already own many smart products.
Nest Secure
One of the most well-regarded home security systems on the market is Nest Secure. Although it's at the higher end of the budget, with prices starting at USD$548, you do get quality for this money. For the price, you will receive the Nest alarm system with doorbell, Nest Guard hub, two fob-like tags, and two sensors.
If you want further options, pay extra for cameras and other expansion choices. Nest's system can also be armed and disarmed via numerous control choices, including a smartphone app; and the product's sensors extend beyond just monitoring the open or closing of doors. Also, like Vivint, Nest's home security integrates with Google Assistant. Since Nest is owned by Google these days, you know the integration must be solid.
SimpliSafe Home Security
SimpliSafe Home Security is another well-known product. It has been purchased by more than three million Americans already. As a standalone security option, SimpliSafe is 'simple,' as its name suggests, and can be set up and used quickly. There's just one main device to wrap your head around, plus a security code keypad that works alongside it. Phone lines aren't required, and contracts don't have to be entered into, either.
Base packages start from USD$229 for small setups that work best for compact homes and apartments. For a little extra you can cover a larger property or, if you're after extra features, choose one of the top packages that include smoke detection and more sensors. No matter the size of the system you opt for though, everything works through the main hub.
Ring Alarm Security Kit
One of the most affordable yet popular security systems for those looking for an entry-level offering is the Ring Alarm Security Kit. For USD$199, you get a five-piece starter kit that includes a keypad, base station, contact sensor, motion detector, and range extender.
Additional components are available for extra if you require them. For example, there are ten or 14-piece kits to select from. Ring is easy to set up and doesn't require a subscription plan, but you can pay a low monthly fee to enjoy professional monitoring and longer access to video recordings.
Abode Starter Kit
Looking for an all-round DIY system that provides professional-grade, comprehensive home security at an affordable price? If so, consider Abode. The company's Starter Kit costs from USD$249 and doesn't involve contracts. Abode's product works effectively with other smart-home devices, which is handy, and it has scalable monitoring and hardware choices.
If you've been thinking about protecting your home with a security system for a while but have put off taking the next step because of cost or set up worries, rest assured that there is a product for every budget and taste. Try one of the above systems this summer, and you're sure to sleep easier knowing your property and family are better protected.