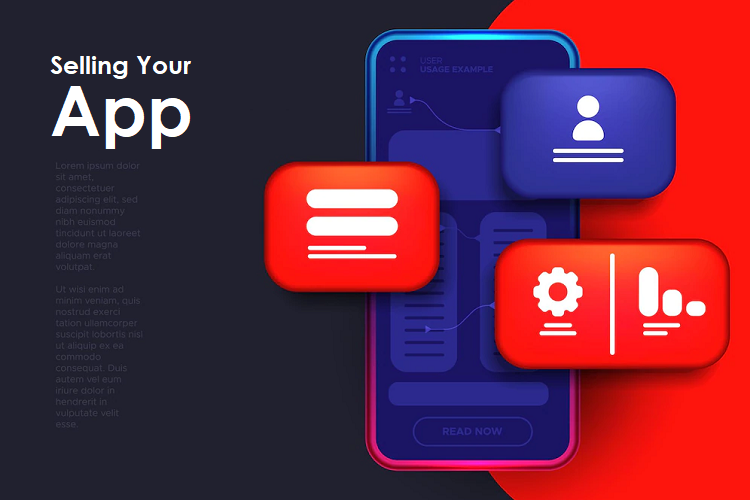 Many app developers do not consider their app to be an asset, but just like any business that generates revenue and profit, apps can be a valuable asset that are often bought and sold.
Selling an Apple App – What to Know
Before you begin the process of trying to sell your app, it's important to make sure that you are actually able to sell it – this is especially true if you are selling an Apple app since Apple has a list of reasons why apps are unable to be transferred from one developer to another. If your app doesn't meet Apple's criteria, then you can still sell it, but you will need to transfer the entire account to the buyer instead.
How Much is an App Worth?
As with any asset, trying to sell your app may be the only way that you get to determine how much it is really worth. When it comes to getting a fair ROI, there are some guidelines to keep in mind that will help you determine what your app might sell for. In general, apps will typically sell for twelve times minus thirty-six times the monthly profit it makes.
To calculate the profit, you are making from your app, take the gross revenue and then subtract any expenses that contributes to generating it, such as operational costs, App Store fees, maintenance costs, and marketing spend.
Why Sell an App?
One of the trickiest things about selling a profitable app is that selling almost never makes financial sense. Chances are that if your app is making a lot of profit, you could wait and make more profit, and your app will still be worth the same amount. However, with that being said, there are some reasons to sell an app, which can often be quite personal.
Perhaps you are building your family, need access to cash for a large purchase, or are ready to retire. There are also some tax benefits to consider, as some or all of the profit made from the sale of an app can be treated as a capital gain and taxed at a lower rate in comparison to your income.
How to Find a Buyer
In some cases, you might find that buyers reach out to you directly if they are interested in your app. However, most of the time, you'll need to find a buyer by listing your app for sale. There are several sites where you can do this, with the top options being App Business Brokers, Fliptopia, and Flippa. You can also sell your app directly to a company, such as We Buy Apps, Maple Media, and Apps Buyout.
Getting Ready for Negotiating
Once you have found some potential buyers who may be interested in your app, it's time to get ready to negotiate. The main thing to remember is that you are probably going to be the only person in the negotiation who is looking out for your own interest.
Another thing to be prepared for is the fact that app buyers often have experience buying thousands of apps, so they are likely to have more negotiation experience than you. You may want to seek the advice and support of a professional who has more experience with these types of transactions.
Lastly, be prepared for the first offer to be a low-ball that undervalues your app; many buyers do this in the hope of getting a good deal.
No matter what kind of app you have developed, it could be a valuable asset that you can make a profit from selling an app. Keep these factors in mind to prepare for making the sale.