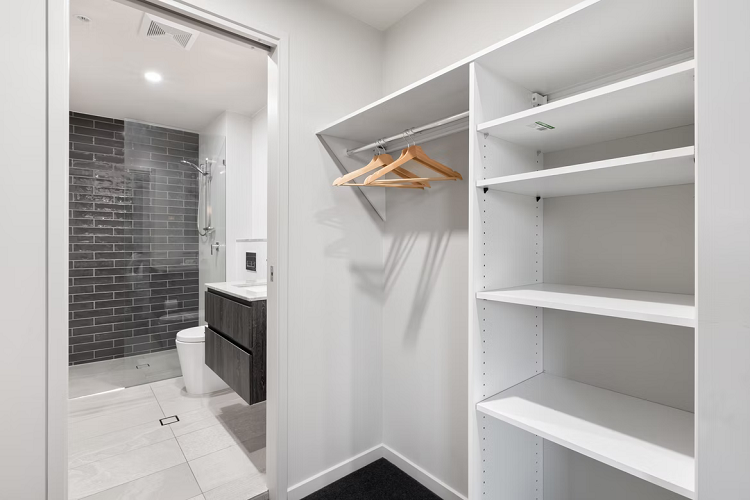 Having a well-planned storage space is the secret to a clutter-free bedroom. It is crucial to have a wardrobe installed in your living space to achieve an organized space you've always wanted.
Finding the right storage option for your clothes, bags, shoes, and other accessories can be challenging. We have listed down tips on shopping for the perfect wardrobe for your bedroom.
Primary usage
There is a wide range of closets on the market, ranging from freestanding to two-door, sliding, mirrored, and fitted wardrobe. And what makes things more confusing is that there are other additional features that you can customize to create a bespoke wardrobe.
Start your selection process by identifying the specific type of storage space that you need. For example, will you be using it mainly to hang clothes, shelving for your shoe collection, drawers for smaller clothing pieces, secure storage space for valuable accessories and luxury bags, or a combination? Once you have clearly defined what your closet will be used for, you can then think about the features you want to add for it to meet your needs.
Functionality
You need to check out the clothes you will store in your wardrobe. If your clothing staples include long coats, evening gowns, and long dresses, you may need to choose from closets that optimize the full height of your bedroom. For short dresses, blazers, and jumpers, you may opt for a smaller wardrobe that can fit them comfortably. If you plan to store a combination of clothing items and accessories in various sizes, shelving and drawers are excellent interior closet features.
Many wardrobes now offer customization options, wherein you can include various features, including cubby holes, dividers, drawers, and more. It is also important to consider the depth of your closet interior. The depth will depend on the number of clothes you plan to store inside.
Size
It is crucial to identify where you want the closet installed in your bedroom. There is only one suitable location for a wardrobe in most rooms, be it a freestanding or fitted wardrobe. You may need to move around a few pieces of furniture to accommodate the right wardrobe size that you need.
In essence, the size of your wardrobe will depend on your personal needs. A standard cabinet is 182 centimeters tall and has a depth between 60 to 244 centimeters. Again, the available space in your bedroom will dictate the extent of customization if you are looking to install a fitted wardrobe into your living space. To maximize storage, go as tall as possible towards the ceiling. The upper storage spaces can store miscellaneous items like beddings, towels, throws, pillows, etc.
Final thoughts
For the perfect wardrobe, finding the right balance between usage, functionality, and style will help you narrow your choices to wardrobes that offer excellent value for money. Choose from reputable sellers or connect with custom wardrobe makers with a stellar reputation and good customer service to ensure your needs and budget are met.