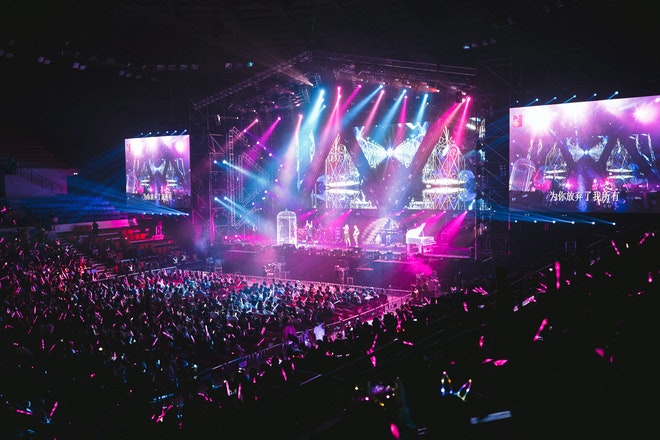 Have you ever wondered how elaborate events like award ceremonies come together and work with clockwork precision? Everything seems to flow naturally, from lighting to seating and performances to publicity, but do you know who runs the show? Event and experience managers!
Events are an integral part of our lives. From weddings to job promotions, from political ceremonies to international level competitions, any and every event requires appropriate planning and execution for a smooth flow.
It is thus no surprise that the scope of event management is now broad and quite demanding. If you have the leadership qualities and wish to make an uncommon career choice, then the field of event and experience management is a perfect fit for you! Let's know all about it.
Skills required to be a successful event and experience manager
This goes without saying. As part of your job, you will be managing many groups of people who work under you. As such, it is vital to possess good communication skills and know how to tactfully handle all groups to ensure a smooth and harmonious work environment.
This is yet another necessary skill for you to manage your responsibilities seamlessly. You should be equipped with the skill of balancing and managing schedules, people, vendors, and more.
If there is one recipe to success as an event manager, then that is leadership. Your job demands that you guide your team and be responsible for what your team does. You should not only take care of the job and execute it flawlessly but also ensure that the members of your group stay dynamic and spirited.
Needless to say, an effective event and experience manager must be active and energetic. Your enthusiasm and passion reflect in your work and your team's morale. Thus, if you are anything but enthusiastic, it might have a negative impact on your team.
To offer your customers a perfect experience, the prime necessity is appropriate time management. Always be prepared for any unexpected situation, be punctual, and utilise your time efficiently.
Job prospects in the Indian event and experience management industry
Event management is one of the most diverse fields of work, and there are several departments where you can get to explore your skills.
Public relations: You will be responsible for managing various people, from clients to stage performers and more.
Promotion and marketing: You will be responsible for marketing the event and the organisation's image to the public.
Designing: You need to manage a team of creative people who understand the client's requirements, visualise and get the design layout ready for the stage, choose relevant costumes, etc.
Administration: You will need to manage the back office and other administrative duties.
Production: You must manage the teams of media professionals involved in the editing and production of audio and video requirements of the event.
A formal course from a reputed institute is your ticket to success!
Did you know that India's media and entertainment (M&E) industry is projected to reach 25.56 billion USD by 2022? Yes, you read that, right! Our mega-diverse country boasts unique cultural diversity at every corner, and the scope of managing events is aplenty.
Moreover, institutes like the Pearl Academy offer A1 training to students interested in professional event and experience management and provide a holistic experience. You can hone the skills necessary to be a successful event manager via a comprehensive learning model.