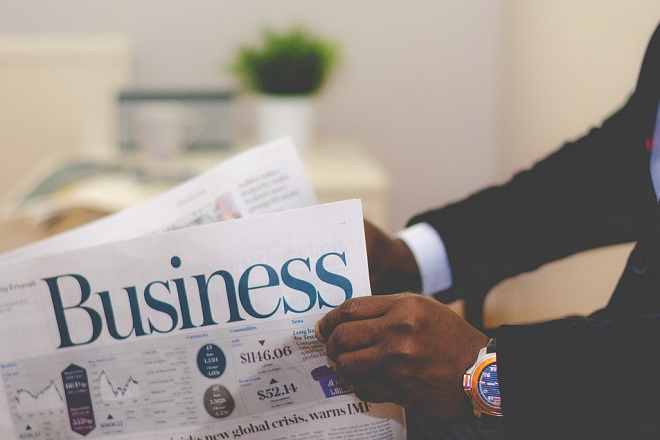 Did you know that designating a registered agent is a crucial part of starting a business? This will ensure that your state government has a relevant reason for contacting an official representative of your business. Some entrepreneurs choose to be their company's own registered agent, but is this a good idea?
We believe it is not. In this article, you'll find the reasons why hiring a registered agent is crucial. Deciding to act as you are an agent means more than saving money: it's a great responsibility, because you are officially the point of interaction between your business and the state. There are also some consequences you might have to face if you don't achieve some specific tasks and requirements as an agent.
Let's take a closer look at why it is important for any entrepreneur to hire a registered agent.
What is a registered agent?
Registered agents are individuals who receive process on behalf of a company from state agencies. When a business is opened at a state level, it has the right to due process. Are you wondering if your business should be served with a lawsuit? For example, if you want to be notified before, an agent would receive any notification and document before because they are designed to be the point contact of a business.
A registered agent also has to deal with all the important paperwork on behalf of the business, taxes, etc. They will organize the materials and avoid losing or forgetting any important task. Then, these documents are delivered to businesses, in a quick time. This is helpful mostly because it allows the business owner to respond to all the important documents they receive and stay on top of their correspondence.
Should you be your own registered agent?
This is a really difficult question, as no one can assure you that being your own registered agent is the best thing to do. Generally, it's not a bad idea for entrepreneurs to examine the requirements for being a registered agent before making the decision.
Being an entrepreneur means that you have to deal with a lot of difficulties. You might work long and odd hours, take meetings, travel during business hours, etc. Trying to keep up with all of this, while accepting paperwork, all on your own can be extremely challenging and time-consuming. It requires a lot of attention to detail, and meeting limits. Some entrepreneurs might find it easy to deal with these tasks, but it's not recommended to work 24/7. At some point, you will admit that you need extra help. A business registration agent and their EIN tax ID FAQs to get answers of your questions regarding getting EIN tax numbers.
If you need help, consider working with an LLC registered agent
If you're worried that you can't deal with all the requirements and tasks of your business, there is some good news: many third-party organizations can't wait for you to contact them!
Working with a trustworthy and relevant LLC registered agent can be so beneficial for your business. First, you will have the peace of mind knowing that someone competent is handling all your paperwork, instead of spending important hours of your time collecting and organizing documents. Working aside a third-party registered agent also comes with an added layer of privacy. If you are an agent, you must be prepared to receive your private documents in public places, which is not quite convenient.
There might be employees, customers, vendors, or other people present. For example, if you receive a complaint advertising, this might negatively impact the way your business is viewed. A registered agent will discretely deliver these documents, allowing your business to have a layer of security and privacy.
Usually, all businesses need a registered agent. Registered agent services are required by all states for any business. Regardless of where you choose to start your business, forming an LLC will require you to have a registered agent. Most of the businesses across the world hire agents because they have multiple locations in multiple states.
In every state where your business operates, you will need to register with that state. In every state you will register, you will need an agent with a physical location. Thus, most businesses choose to hire registered agent services so they can conform with the state regulations. This will also help them make sure that all the important notices of their businesses are kept safely in one place.
If you decide to hire an agent, it might be helpful for you to have a look at the market share. For any small business, hiring a registered agent is the right thing to do. This will allow you to have a regular storefront, keep your normal working hours, and keep all your business' documents private. For those who want to know if they are allowed to be their own agent, they must know that there are many significant risks involved. The factors involved are:
You have to be available during all business hours
You must have an agent in each state you operate your business
You could miss important deliveries
Your clients and workers might see how you get served
If you want to avoid all these risks involved, the best way to do it is by hiring a registered agent service. They are entirely focused on doing all the important work, and they usually offer you some additional features too – they might assist you with your annual reports, or in a form of compliance calendar. You can also receive access to the customer support sections.
However, there is nothing legally stopping you from being your own registered agent: but should you take all the risks involved? Considering the many negative aspects of being your own registered agent, you might want to avoid all the hassles and issues presented in this article. For the readers who also look for an agent, it's recommended to hire a reputable one to handle all the important aspects of their business.