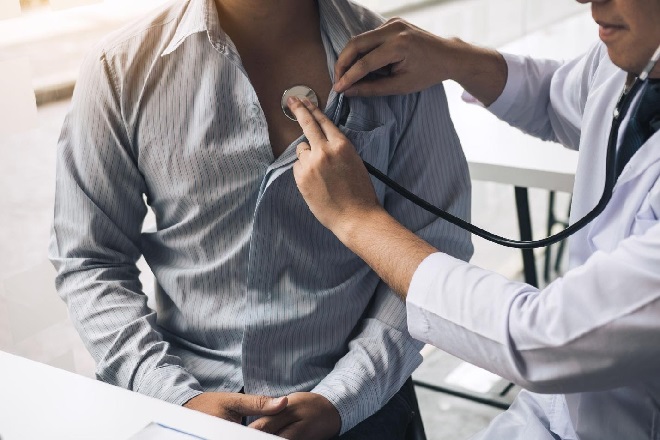 Healthcare is a primary necessity of human beings like food, water, and shelter. The best part about the healthcare industry in India is that it can be accessed even by poor people because the majority of the Indian population struggles to get food on the plate. There are various private non-profit organizations and government facilities that provide medicines for free. Though the quality of healthcare or services might not be that great because of the free services.
The population is becoming more concerned about their health and focusing on the quality of life. Irrespective of caste, creed, gender, and race, the population is becoming more aware of their health and wants to have the best quality of life. Medical organizations are a crucial part; to deliver efficient medical services. In a developing country like India, because of the poor living conditions, many people are facing serious medical issues. The healthcare sector in India is trying its best; to make its services better, even to the ones fighting deadly diseases.
Medical organizations implement the latest cutting-edge technologies to meet and exceed the patient care demand. But not every organization has the capacity to implement such technologies. Moreover, the organizations which embrace the digital transformation will be able to provide quality patient care. The adoption of an online hospital management system will help to transform digitally; the healthcare company.
There is a tremendous evolution in the medical field in India, and many new hospitals have emerged. That is why the Indian population does not have to go to a developed country and spend more on medical services. Since; then many underdeveloped countries' populations also prefer India for treatment because of the lower cost compared to other countries. In this blog, we will cover the healthcare companies that have changed the paradigm of the medical sector.
10 Best Healthcare Companies in India
Many doctors complete their studies abroad and practice in India. The best advantage of the Indian healthcare sector is that it provides quality healthcare through the best professionals at an affordable price.
The top healthcare companies implement the best hospital management system software to simplify their operations. Following companies have spread their organization all over the country and established a brand:
Apollo Hospital was started in 1983 by Dr. Pratap Reddy in Chennai, and since, then it is expanding its services in all corners of the country. The hospital chain of Apollo has approximately more than 2000 beds in the entire country currently. This chain of hospitals is expanding at a substantial rate and has a presence in most of the metro cities of the country. Along with being a chain of hospitals, they are also expanding their services in drug creation.
Fortis is also one of the largest healthcare institutes in the country. This healthcare organization is a brainchild of Mr. Parvinder Singh and started in the year 2001. You will find fortis healthcare in the following cities: Delhi, Kolkata, Gurgaon, Navi Mumbai, Hyderabad, Jaipur, Mohali, Kota, Chennai, Bangalore, and the list goes on. They also have a presence in Singapore and aim to spread the brand across the entire globe. It is their vision to provide super-specialty hospitals for the patients.
The founder and chairperson of Serum institutes are Mr. Cyrus S. Poonawala. This healthcare company manufactures the vaccine for the novel coronavirus and is one of the largest vaccine manufacturers. It is estimated that nearly half of the world's children population is vaccinated by this company because it produces low-cost vaccinations.
Wockhardt LTD is an Indian healthcare company started by Mr. Habil Khorakiwala in 1960. Currently, it has branches spread globally like Brazil, Mexico, Russia, and more developing countries. The organization also has manufacturing units in Ireland, the United Kingdom, France, and the United States of America. This organization has become a brand producing nutrition products, vaccines, and other pharmaceuticals.
Piramal foundation is a big name in the pharmaceutical industry, which was started in 1988 by Mr. Ajay Piramal. Other than healthcare they also have a presence in many other sectors like Piramal life sciences, Piramal capital, and Piramal healthcare.
This healthcare company was founded in 1961 with a presence in more than 100 countries and an employee size of more than thirty thousand employees. Sun Pharma has become one of the most known and top pharmaceutical manufacturing companies in India. At present, the company has more than forty-eight manufacturing units with more than 2000 researchers and scientists working with them. Sun Pharma manufacturers produce a variety of drugs to treat diabetology, neurology, cardiology, and many more.
Cipla is a brand name that produces various drugs to treat multiple diseases. This healthcare company was started in 1935 by Khwaja Abdul Hamied with its headquarters in Mumbai and now exports its medicines to more than 150 countries. One of the most prominent manufactured products is antiretroviral drugs that help patients with HIV and AIDS. Additionally, Cipla also manufactures medicines to treat arthritis, cardiovascular diseases, weight control, diabetes, depression, and other ailments.
8
Lupin Pharmaceutical company
Lupin Pharmaceutical company is one of the biggest names in the healthcare industry, with more than ten manufacturing units in the country. This company produces a wide range of medicines and treats various diseases.
9
Dr. Reddy's laboratories
Dr. Reddy's Laboratories was founded in 1984 and now is a multinational company dealing in pharmaceuticals. Dr. Reddy's labs have four fabricating units around the world and serve more than 25 countries around the world. This healthcare company is known for manufacturing various drugs to treat cardiovascular, dermatological, gastroenterological diseases, and pediatric medicines.
10
Siemens healthcare PVT LTD
Siemens healthcare PVT LTD. is a german company but a wide presence in the Indian market. Siemens started its operations in Berlin by Werner in 1847. This company is a brand name in the healthcare industry and its products are used by various hospitals in India. The company also has a presence in power generation, communication systems, lights, railways, and automation systems.
Conclusion
The above list is a comprehensive list of the top ten healthcare companies in India. The organizations that aim to become the top healthcare company should implement the best hospital management system to analyze a large amount of data.