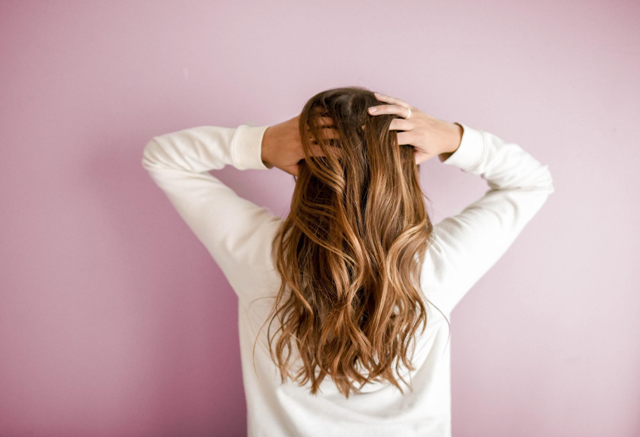 It's normal to assume that buying natural hair products is not feasible because natural products generally cost more than products with artificial ingredients. However, affordable natural hair products exist. Therefore, you can incorporate natural hair products into your skin care regime, rather than harm your hair. Here is a list of natural hair products you can actually afford, including the following:
Cel Biotin Shampoo and Conditioner
The pair of shampoo and conditioner costs $60, which is a good deal for both bottles. For people concerned about alopecia, using the Biotin Shampoo and Conditioner will cost much less than the thousands of dollars it would cost to get hair implants. Using a shampoo and conditioner that contains parabens and sulfates may seem more affordable than choosing the natural alternative. However, the unnatural option could cause irrepealable damage that would leave no other option than to have a hair transplant.
Cel Microstem Hair Stimulation Formula
The Cel Stimulation Formula functions similar to the Shampoo and Conditioner. Specifically, the formula blocks DHT (dihydrotestosterone). Therefore, people who have a hormone imbalance, or other underlying problem which causes hair loss, will likely find it useful.
The Stimulation Formula is $70. Aside from a small difference in cost, the distinction between the Shampoo and Conditioner and the Stimulation Formula lies in use. The Stimulation Formula only requires a small amount of application to the scalp. It will last much longer than the shampoo and conditioner, especially if used in moderation.
The Stimulation Formula is affordable, particularly because of its application. It's also a preventative investment. Rather than buy an artificial moisturizer that will only provide temporary relief, it's more cost-effective to use a formula that perpetuates healthy hair cells.
Cel Microstem Hair Thickening Mask
This product may not seem affordable at $43, considering its compact size. However, good things often come in small packages and the mask ends up being an economical choice. For one, its recommended use is twice a week. Therefore, much like the Stimulation Formula, it's a product that can be easily rationed. It's also an affordable option for dealing with frizz. Buying a cheap product with unnatural ingredients to manage frizz may further exacerbate problems by resulting in dry hair.
Advanced Hair Supplement Formula
At $28, the Hair Supplement Formula is the most affordable option up-front by Cel. On its company website, Cel does not state the duration for which a person should take the supplements. Cel does state the daily dose is two pills. Therefore, it may require a more frequent refill than the other products. However, it's the least expensive Cel hair product.
Moroccanoil Shampoo and Conditioner
Moroccanoil Shampoo and Conditioner together cost $37. The ingredients will not require daily application because the natural products will not make the hair dry and brittle. It's paramount to look for paraben-free and sulfate-free options to avoid falling into a vicious cycle of creating more damage in trying to solve the damage.
Yarok Shampoo and Conditioner
The Shampoo and Condition together cost $32. Unlike Cel, Yarok gives a specific reason for why it's cruelty-free. It's cruelty-free because the company tests products on volunteers. According to the Yarok website, a small percentage of the profit goes towards conserving the Amazon Rainforest. The company also states that the product is concentrated, so it does not take a lot of application. It's another product that can be saved over a longer period of time.
Real Purity Shampoo
This product costs $15. It does not have alcohol or parabens. This is arguably the most cost-effective option if you're not looking for a product that specifically targets hair loss.