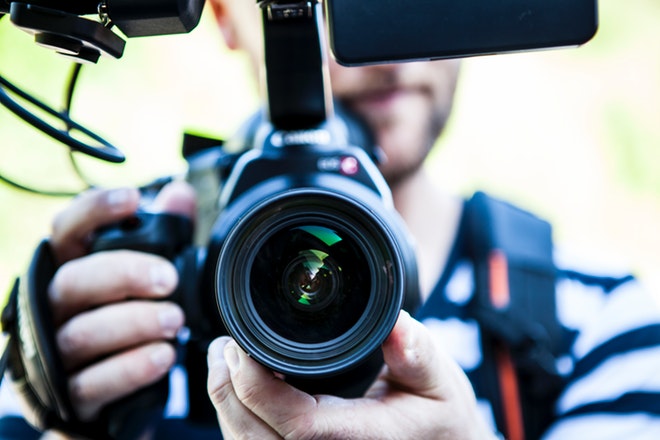 There's no question that for products and services to succeed, proper marketing is essential. Once you are clear about your target audience and the competition, you need to put a marketing mix into place.
Traditionally, this mix has been broken down into four Ps:
Product
Price
Place
Promotion
In other words, you should have the right product to fill a need at a fair price. With appropriate distribution and with the benefits communicated properly.
The Vital Importance of Promotion
As you probably already know, the last P is essential in the marketing mix. You may have a great product or service, but if it is not promoted, and people don't know about it, how will it do well?
Multinationals and other large firms hire advertising agencies and regularly spend huge amounts of money to create multimedia campaigns. Of course, not everyone can afford this.
For smaller companies and entrepreneurs, there are still very effective and affordable ways of promotion in our digital times. The Internet can be a wonderful showcase for your products if used frequently and well.
In fact, a recent study revealed that driving sales (51.3%) and building brand awareness (48.4%) are the two top digital marketing priorities for small businesses in America.
If this aspect of video marketing is something that you're struggling with, read on to discover why it works and how you can use it to your advantage.
Why Video Marketing Works
The Internet offers many ways to promote your business across various sites and channels. Within this vast ocean of content,  video as a medium has emerged as a powerful way to attract audiences, in fact, one can even create video from photos.
There are many reasons for this:
Videos can boost conversion and sales.
They show good ROI.
They can build trust.
You're more likely to show up on search engines with videos.
Videos also appeal to the fast-growing segment of mobile users.
When done well, they are engaging and likely to be socially shared.
However, there are many marketers who think that videos are expensive and unaffordable. Certainly, great production quality can cost serious money that smaller businesses cannot afford. But that's not the whole picture.
It's content quality that's more important than production quality. As long as production values are decent and good enough, the technical aspects do not have to be world-class.
If you've been wondering how to source funds and means for promotion, that should come as good news.
Tips on Video Marketing for SMEs
There are many ways that small businesses and entrepreneurs can create an impact through video.
Many experts feel that one should not fall into the trap of just pushing products and services in videos. Instead, try and create engagement. Make videos shareable, start conversations, express a point of view.
You can also build credibility by sharing ideas and information relevant and useful to the target audience. For example, by regularly posting on a YouTube channel that people will be drawn to.
Also, you should make your video content easy to discover. Use social media, blogs, video streaming sites, and all the tools of the online world.
Finally, you don't have to use special cameras and complicated techniques to create videos. Here's a simple yet very effective method: use stills and photographs to create compelling video messages.
Videos from Photos Can Draw Eyeballs
Creating videos from photographs is simple, effective and can give you numerous advantages. It is a way to instantly stand out from your competition who may be limited to a more static medium.
Since the raw material for such videos is photographs, this is easy for you to procure. In fact, with the right resolution and lighting, you could even use your mobile phone for this.
Further, getting professional photographs is not as expensive as shooting professional videos. There are also good chances that you already have many photographs of your product easily available.
In addition, many free video editors online offer a bank of stock images that you can use. These can create videos from photos that will look stunning and unmissable.
Not only is this cost-effective, but it is also faster. You can create a bank of such videos to be regularly posted in just a single session. If you need to capitalize on any current trend, that can be done quickly, too.
In short, videos that are crafted from photographs:
Are more cost-effective than shooting live-action videos
Are quicker to create, letting you make many at a time, and remain topical in the case of trends and current events.
Make use of your own product photographs or other relevant images
Can be composed with a variety of stock photographs to create engagement
How to Craft Videos from Photos
For the purposes of small business marketing, there are a variety of online tools that can effortlessly let you make videos from photos.
To begin with, there are many formats to choose from. You can custom-make videos for a variety of channels, from blogs, YouTube, Facebook, Instagram, and more.
You also have a choice of templates, depending on the occasion. Be it an invitation, a new product announcement, a brand-building video, and more.
Some free tools such as InVideo let you create professional-quality videos using a drag-and-drop interface. It also has a library of templates and stock photos and videos.
InVideo also helps with other aspects. For example, making sure that all the text on the screen is readable. Or that there's not too much text, and it does not flash by too quickly.
You'll also be relieved to know that such online tools are easy to learn, and don't require special skills or experience. That's yet another great advantage.
The built-in transitions and filters available online will automatically make the videos look seamless. You can also add impactful music tracks to create a more powerful effect.
To wrap it up
Many small businesses have used these formats to create winning videos for their products and services. Videos that have been seen by thousands of their customers. It's time that you, too, made use of this powerful tool to boost your marketing efforts!