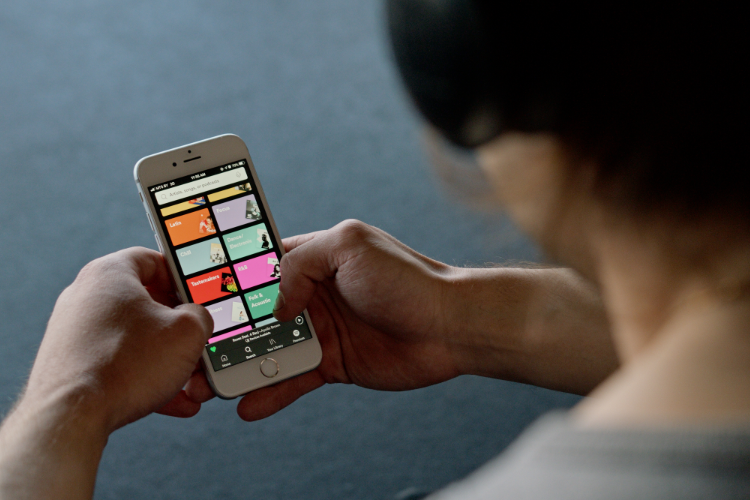 The extensive industries embrace mobile applications, with the apps being the future of communication. The present era is witnessing advancements in the realm of communication, and mobile application is a testimony to that. It has transformed the market by taking business operations to new heights.
A recent study showcases that 90% of companies perform voluntary investments in several app developments, being well aware of mobile apps transforming the diverse industries. In fact, most of the sector's success lies in mobile applications.
7 Industries That Need Mobile Apps
As per the research, the trends might further expedite in the next five years. Irrespective of your business strength, a business needs to have an application to reach out to the consumers. Here are the following industries where mobile apps can be used.
Today, modern-day consumers are on the go and have a faster transportation requirements. A mobile app can help businesses meet consumers' expectations. It furthermore allows travelers to order cars right from their mobile devices. Businesses in the industry can use the applications to develop a prosperous future.
Once a traveler opts for their ideal vehicle, it takes them further to the payment page. It also provides them with their delivery/pickup information, further providing convenience. Indeed, the future of the industry rests on mobile applications.
Today, you will be shocked to know that as many as 1,00,000 healthcare and fitness apps are doing the rounds. The Healthcare industry is booming with a growing need to provide on-the-go information to patients through medical apps, informing them about doctor's appointment times, offering access to insurance, and several other medical knowledge.
There are several companies creating training applications that offer consumers personalized workout schedules. Each user can incorporate information about their equipment and receive a customized workout routine accordingly. Apart from this, the apps are also beneficial for tracking and monitoring health. It can offer the correct information on weight loss, exercise, pregnancy, and a lot more.
Apart from health and car rental, even the sports industry needs mobile applications, and here is why. Businesses such as the sports industry involve sports betting with live streaming of games which can be highly benefitted with mobile apps. Apart from enhancing the experience, mobile apps promise to bring convenience to your doorstep.
The best mobile apps offer real-time videos in HD quality, making the online viewing experience a true to its kind. Moreover, the convenience of watching a match/game live in superior quality and that too from anywhere and everywhere indeed makes the apps stand out.
Now that we are talking numbers, you can imagine what benefit it promises to bring to your doorstep. With the recent developments in the realm of mobile technology, it has primarily become necessary for consumers to access a massive amount of data on the go.
According to research by Google, about 41% of smartphone users need their handy mobile phones to perform daily financial activities.
Such requirements include transferring money, acquiring insurance quotes, taking loans, paying bills, and a lot more. All of these can be done through mobile applications. Stay updated with the latest mobile app trends to know how they can benefit your industry.
The projects take a lot of time, involving several professionals and planning. These tend to make it challenging to keep the project on track. Thankfully, with the help of mobile applications, it has become easier to streamline the process.
In this way, the team can view the requirements at any point in time, and the client, too, can stay updated with the progress. You can receive feedback from the client as and when progress is made. Based on the input, necessary modifications can be made if required.
This scenario also helps to maintain an improved level of clarity throughout the organization. A company management software is one such application that is slowly becoming an essential part of the industry research among the best app development companies to know how you can stand out.
We all are in awe of the entertainment industry. Isn't so? Well, the app's benefits have further amplified our interest in being glued to the happenings of the industry, and we cannot even deny it! The entertainment industry, too, has been developing several applications to stay entertained with the apps.
While an average smartphone user spends about 15% of the time on media, entertainment, and music, with geolocation on, the entertainment providers can further tailor the content for the user as per the location. The mobile apps, along with their user-friendly interface, attract audiences, further engaging them to stay hooked with the latest updates on games, entertainment news, music, cricket scores, and other updates.
There is simply no way that we can miss out on the eCommerce industry. Mobile application for ecommerce impacts the way people shop today, and eCommerce apps are the most significant proof. As far as fashion brands are concerned, plenty of fashion brands update and refurbish their collection from time to time. Today, shopping industries are mainly reliant on brands that launch new collections from time to time.
Multiple fashion brands already own their mobile applications offering the latest information and products to customers. With increased technological advancements, brands can even send real-time notifications to clients, indulging them in shopping guilt like never before.
Key Takeaways
Let's face the truth; we are in the mobile era where everything is provided to us on the go. Users today want and demand access to everything with the click of a button, and what better than a user-friendly app to offer information intelligibly.
Hence, incorporating mobile applications promises enormous prosperity for the business, helping industries be a step closer to their customers and meet their expectations as and when they want.
Reach out to the best in the mobile app industry to acquire an added edge in this competitive market, to stay on edge. The right mobile app development company can work wonders for you and your business.