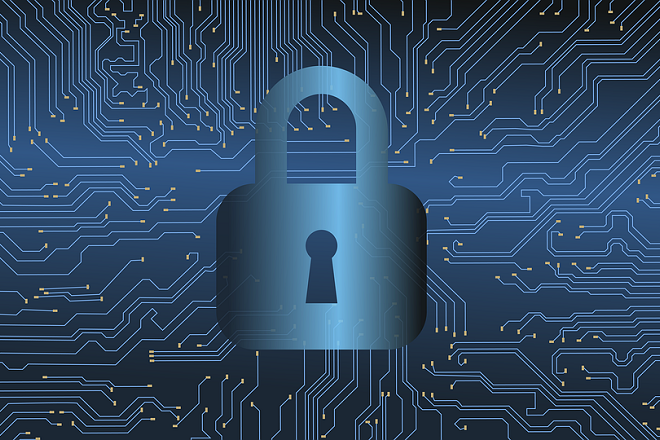 The internet was the greatest invention the world ever saw in the 20th century. It is almost a must for any business to embrace cloud computing and has an online presence right from the outset. However, as new and existing businesses fight for the online space, the landscape of security threats has also shifted to the digital.
As it has been projected, cybercrime will be worth a massive $6 trillion come the year 2021. And when it was thought that the fortune 500 companies and other large corporations worth millions of dollars were the focus, cybercriminals proved it all wrong.
By the year 2018, at least 58% of the businesses that fell victim to cyber-attacks were businesses with less than 250 employees. This is suggestive of the fact that companies, irrespective of their size need cyber security experts to deal with cyber-attacks.
But why would small businesses be targeted?
Small businesses are an easier target. As they launch out, small businesses tend to focus more on other matters than on cybersecurity measures. A research conducted by Towergate Insurance found out that these businesses underestimated their security risk level with 82% of the businesses assuming that they couldn't possibly be cybercriminals' target.
They are not targeted but are a gateway to the larger businesses that they interact with. In 2013, Target Corporation fell victim to a serious data breach which affected up to 40 million of its customers. How did the hackers get access to this data? Through small HVAC business that was in Target's network.
The potential damage that small businesses are likely to suffer as a result of a cyber-attack may leave them crawling for a while before recovery or cause them to shut down completely. For this reason, small businesses are likely to pay ransom to keep the business in operation.
Why should companies pay attention to Cybersecurity?
---
Statistics don't lie. 83% of small businesses risk being out of business for lack of sparing funds to meet the cost of recovering from the consequence of a cyber-attack. Further on, of the businesses that suspend their operation as a result of an attack, up to 60% never really make it back in operation. This shows just how grave the effect of cyber-attacks can be to any business.
The question of whether companies should pay attention to cybersecurity is as critical as their existence. Considering how much damage a cyberattack can cause, there is no denying that stringent measures need to be taken to.
There is much more to the cost associated with a cyber attack than the cost of service and data recovery. These include:
Recovering earnings after stalled operations
Dropping stock value
Cost of recovering damaged brand reputation
Cost of recovering revenue after the loss of customers
Cost of managing negative customer experience and expectation
Cost of legal fees associated with affected customers who opt to take legal action against the company
Cost of revamping or replacing IT hardware and software
Importance of Cybersecurity for Small Businesses
---
The importance of cybersecurity for small businesses cannot be underestimated. This is because it is far much better to bear the cost of data protection and data breach than deal with the potential damage of cyber-attacks. In 2018 alone, there were more than 600 cybersecurity data breach cases that were reported, which represents an increase from the previous year. Owing to this and the fact that small businesses are the main target, cybersecurity must be treated with the seriousness it deserves.
Apart from the cost factor, small businesses which make cybersecurity a priority are set to enjoy many more benefits, including:
Fewer attacks and more opportunities for start-up funding
Avoided penalties from lawsuits related to data breaches
Better brand reputation
Minimized loss and better use of revenue in other income-generating departments
The demand for cybersecurity professionals
---
It is no secret that cybercriminals are upgrading their tactics with advancing technology. If a company is not pursuing Artificial Intelligence or Machine Learning solutions to cybersecurity challenges, it is looking out for a professional who can do this.
According to IBM Security and Ponemon Institute, the average cost of a data breach in the world is $3.62 million. This has led to a sharp demand for cybersecurity professionals. These individuals are responsible for safeguarding the system, networks, and information. They are employed to take up roles like
Security specialist
Security engineer
Security architect
Information security analyst
Network security engineer
Security analyst
Security administrator
As a cybersecurity specialist one is expected to have knowledge in the following areas
Intrusion detection
Penetration testing
Network threat management and forensics
Malware analysis and reversing
Programming languages
Risk analysis
Security analysis
Cloud security
Getting there
---
There is more to standing out as a cybersecurity professional than the skills. You also need
Information
There is a wealth of information on the internet. Sign up for newsletters and participate in cybersecurity forums. Another good place to find the latest developments, industry trends and inventions in cybersecurity is at trade shows, exhibitions.
The community
It is important to be part of a community of cybersecurity experts, professionals, as well as industry leaders and stakeholders. Being involved is one way of keeping your interest and inspiration alive, especially as you learn about the latest in the industry and try to align your skillset.
Network and collaboration
It is easier to form or be part of a network with people you have worked with or been in touch with for some time. However, there are no limits to who you can network with because as you link with those you know, they connect you with others in the industry.
In the process, you could connect with a mentor and learn more from them. On the other hand, it is also an opportunity to interact with those who are just starting. Any form of exposure is certainly an opportunity to learn something and enhance your skills.
Experience
Experience can be in the form of projects related to cybersecurity which you have worked on and completed successfully or simply the perfection of skills drawn from daily work experience.
A good part of your experience is the research you have undertaken and produced findings. This reflects your passion in this field.
A foundation and evidence for your knowledge
Certifications should be evidence that your skills and knowledge are tried and tested. They open up opportunities and give you a competitive edge in the job market. However, this should be the starting point of getting some experience and building your career in cybersecurity. Some cyber security certification courses you may consider pursuing include: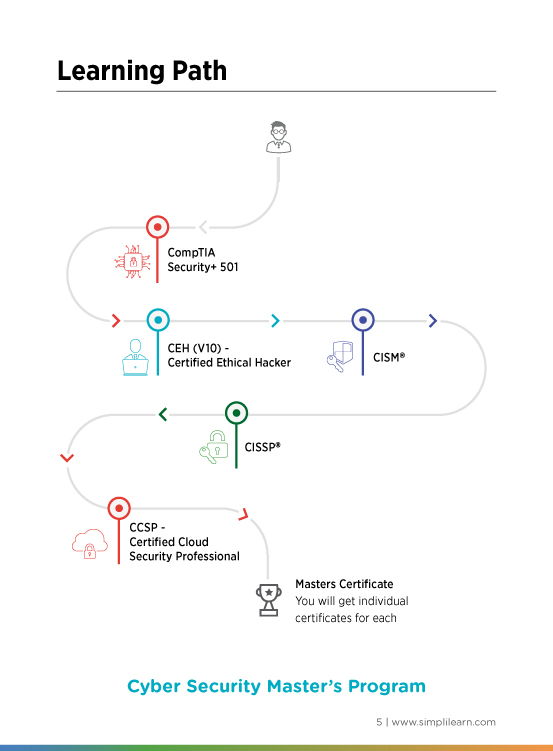 Training
Whether you are just starting or need to add to your skillset, training is vital. Training precedes certifications and experience. It prepares you adequately for a career in cybersecurity. Online course providers offer advanced training in cybersecurity, which can be helpful if you want to specialize. It is an excellent option to consider if you want to advance your knowledge in cybersecurity.