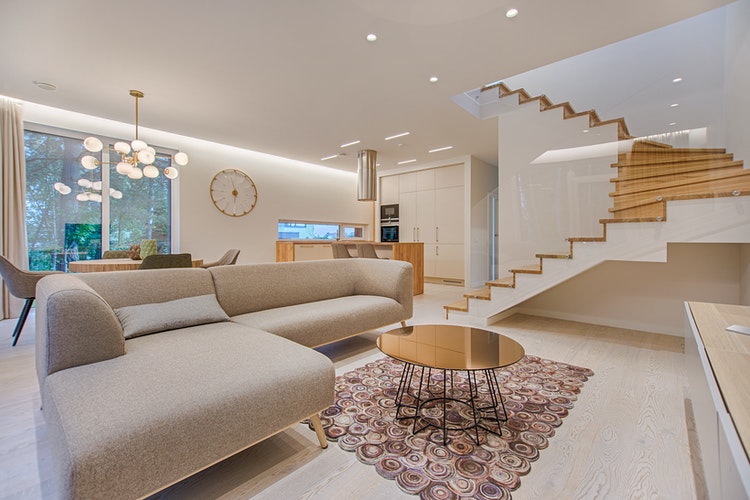 Trying to figure out what style of interior design to go with for your home can be a daunting task. With so many options, it's hard to know where to start. In this article, you'll find a walkthrough of how to pick the perfect interior design style for your home. It will cover a range of styles, from contemporary to rustic, and everything in between. By the end, you'll have a better idea of what you're looking for, and you'll be one step closer to achieving your dream home.
How to Choose the Right Interior Design Style for Your Home
There is no one right interior design style for everyone or every home. The best way to choose the right type is to identify the overall feel you want your home to have. Do you want it to be cozy and inviting? Relaxing and calming? Elegant and formal? Or fun and funky?
Once you have a general idea of the atmosphere you want to create, you can start narrowing down your choices by looking at different styles and seeing which ones fit that feel. For example, if you want a cozy and inviting home, you might lean towards country or cottage styles with lots of warm colors and comfortable furniture. You might prefer traditional techniques with symmetrical furniture arrangements and rich, dark colors if you want a more formal look.
Of course, you don't have to choose just one style. You can mix and match different elements from different types to create a look uniquely your own. Make sure that the overall feel of your home is cohesive and that each component works together to create the atmosphere you are going for. Soon enough, you'll be planning hot looks like the interior design Los Angeles hotshots.
The Most Popular Interior Design Styles
Industrial Design Style
Industrial interior design is a style that draws its inspiration from old factories and industrial spaces. It is characterized by exposed brick walls, metal beams, and exposed ductwork. This style is often seen in lofts and converted warehouses.
Vintage & Rustic Design Style
The Vintage & Rustic design style is a warm and inviting style that combines elements of both vintage and rustic design. This style is perfect for those who want to create a cozy and inviting space that feels like home. Vintage & Rustic design is about mixing and matching different elements to create a familiar, intimate, and one-of-a-kind space. This style is perfect for those who love DIY and want to add a touch of the past to their home.
Shabby Chic Design Style
Shabby Chic is a design style that combines elements of both vintage and modern styles. It is often characterized by distressed or worn furniture, floral patterns, and pastel colors.
Mid-Century Modern Design Style
The Mid-Century Modern design style is a timeless aesthetic that celebrates simplicity and functionality. This design style is characterized by clean lines, natural materials, and a focus on function. Mid-century modern design is often associated with the Scandinavian design aesthetic, which shares many of the same principles.
Minimalist Design Style
The Minimalist design style is characterized by clean lines, simple shapes, and a lack of clutter. This style is often used in modern and contemporary design.
Hollywood Glam Design Style
Hollywood Glam is a design style that combines classic Hollywood glamour with modern design elements. It is a luxurious and elegant style made famous by Los Angeles interior designers, perfect for creating a sophisticated and stylish space.
Art Deco Design Style
Art Deco was a popular design style in the 1920s and 1930s. It is characterized by its use of geometric shapes, bright colors, and shiny materials. It's recently seen a resurgence in popularity, particularly in glitzy areas like Las Vegas.
Coastal Design Style
Coastal design is about creating a relaxed, beach-inspired atmosphere in your home. This style emphasizes natural materials and light colors to achieve a calming vibe. Furniture is often simple and functional, with an emphasis on comfort. The coastal design also incorporates elements of the outdoors, such as sea-inspired artwork and nautical decor.