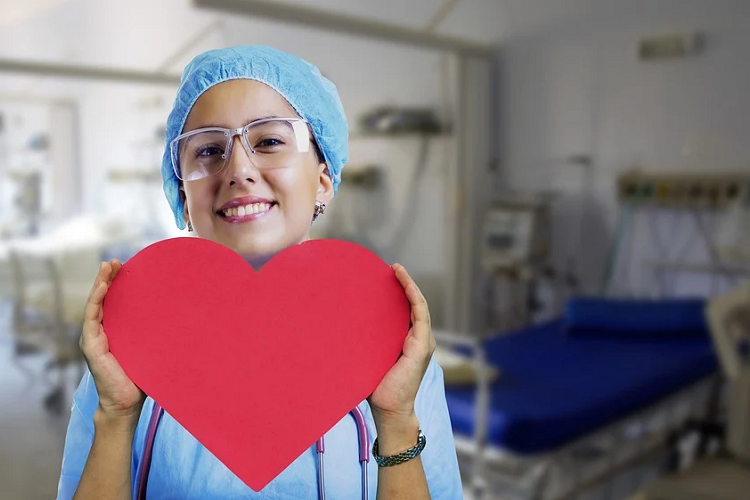 As more and more people become interested in the field of nursing, the demand for Family Nurse Practitioners (FNPs) continues to rise. FNPs are advanced practice nurses who provide primary care services to patients of all ages, with a particular focus on family health. To help you understand more about becoming an FNP, we will discuss the roles and benefits of working as an FNP. So, if you're thinking about pursuing a career in nursing, keep reading!
The Roles of a Family Nurse Practitioner
If you're thinking of pursuing a family nurse practitioner online program, it's natural that you would want to know more about the roles of this type of nurse. So, what exactly do FNPs do?
Patient examination
When patients visit a medical facility, nurses are often the first ones to greet them and conduct a physical examination. This initial examination can help FNPs identify any immediate health concerns that need to be addressed. FNPs will also take a comprehensive medical history from each patient. This helps them get a better understanding of the patient's overall health, any chronic conditions that need to be managed, and diagnostic tests that need to be conducted.
Diagnosis
FNPs often have the skills to make independent diagnoses. That means they can order diagnostic tests, such as blood work or x-rays. They can then review the results of these tests to make a diagnosis. In some cases, FNPs may need to refer patients to specialists for further testing or treatment.
Treatment
FNPs can prescribe medication to patients. They can also provide other forms of treatment, such as education on lifestyle changes that can improve the patient's overall health. FNPs often work with patients to develop treatment plans that address the patient's specific needs.
Collaboration With Other Providers
FNPs often work with other healthcare providers, such as physicians, to ensure that patients receive the best possible care. FNPS can also provide guidance to other nurses on the best way to care for patients.
The Benefits of Being an FNP
Nurses are in demand worldwide. They care for and aid patients in their time of need and help them recover from ill health. However, there are many more job roles one can take up as a nurse – these include registered, practical, and vocational nursing, to name a few. Among these, Family Nurse Practitioners (FNP) is one of the most popular specializations registered nurses opt to pursue. According to the US Bureau of Labor Statistics, demand for FNPs will likely increase by 26% by 2028. So why should you upskill to become an FNP? Here are some benefits:
Specialization
Extensive training is one of the top 12 advantages of working as a family nurse practitioner. They can therefore provide care for people of different ages and medical conditions. You have the option to deepen your specialization once you have completed higher education. This can be accomplished by enrolling in a formal certification program and getting on-the-job experience by working in a specialized clinic. Check to see if you can acquire any of your clinical placements while in school in your desired specialty if you believe you might want to specialize.
Money makes everyone happy
Advancing your nursing career by becoming an FNP can also lead to a pay increase. FNPs often earn more than registered nurses. In addition, as the demand for FNPs increases, salaries are expected to rise. That means becoming an FNP can help you earn a good living.
Family nurse practitioners receive competitive pay, which is nothing new for nurses already practitioners. The average annual compensation for nurse practitioners is above USD 100,000. The sum mentioned may change according to your experience, the type of clinic where you work, and whether or not you have furthered your specialization. You will not regret becoming a family nurse practitioner since there are multiple options to boost your income and enhance your career.
Simple procedures
Procedures are minimally intrusive procedures that clinicians might use to diagnose a patient or get a specific result for their patient. Suturing, IUD insertions, and skin biopsies are a few examples of operations. During your training, you might learn some of them depending on your NP school and clinical rotations.
However, you might find yourself picking up new skills on the job to accommodate the needs of a broader, more diversified population at whichever position you land. Acquiring these talents can only increase your future work prospects. Second, it is wonderful to be able to care for your patients, and your job satisfaction will increase as you discover you can fulfill the particular demands of more of them. Understanding several procedures is an excellent skill to list on your CV.
Work abroad
The advanced practice nurse role is still evolving internationally, although it is recognized as a role in some nations. FNPs can treat adults with multiple medical issues in regions where proper healthcare and doctors are somewhat inaccessible. Even though you would still need to go through the formal registration process in a different nation, it is conceivable. International organizations like Doctors Without Borders or the International Committee of the Red Cross need caregivers with experience in emergency medicine and the ability to care for patients of all ages.
More patients to treat
As we just discussed, the FNP demographic focus provides you with a wide and adaptable base to operate from. You will learn how to treat men and women of all ages, including kids. You can pursue a career in obstetrics and gynecology or work in a pediatrics clinic following graduation if you have had some exposure to these populations throughout your clinical training. This implies that you will have more options and be able to apply for more job openings while you look for employment following graduation.
Job security
The demand for FNPs is expected to continue to grow in the coming years. This is due to the aging population and the need for more primary care providers. These people will need someone to care for them as they age and deal with chronic health conditions. Becoming a family nurse practitioner can provide you with job security and stability.
Work for the government
Do you want to work for the military, the criminal justice system, the foreign service, or another branch of government? The best option may then be to become an FNP. Once again, doing this will guarantee that you can match the wants of the clientele you are providing for. These kinds of job advertising frequently seek candidates with an FNP certification. For instance, if you work for the military, they might need you to look after youngsters as well as adults if you are flexible enough to work on a military base.
The opportunity for independent working
One of the great things about being an FNP is that you have the opportunity to work independently. That means you can work for a medical facility without the supervision of a physician. This can give you a lot of freedom and flexibility in your career.
Ample work opportunities
The most frequently required population foci when searching for nurse practitioner positions on job search sites are family nurse practitioner certification. Family Nurse Practitioners are adaptable and can work with a diverse group of patients. They can also work as partial substitutes for doctors. So if a clinic, business, or hospital has a varied patient base, they'll want an FNP who can care for everyone's needs.
Extensive knowledge
As an FNP, you will gain a lot of knowledge about the field of nursing. You will learn about different diseases and conditions, as well as how to treat them. This knowledge can help you provide better care to your patients.
Teaching
Nurse practitioners have a highly flexible work schedule. Teaching is one of the additional advantages of being a family nurse practitioner. Nursing students require qualified instructors in the classroom as well as clinical instructors to precept them while they obtain practical experience in a secure environment. There is a considerable demand for FNPs as classroom or clinic teachers because of their knowledge bases. This is just another method that you may educate the next generation of nurse practitioners and return the favor.
A rewarding career
Caring for others can be a very rewarding experience. As an FNP, you will have the opportunity to make a difference in the lives of your patients. You can help them improve their health and live better lives.
Pursuing a Family Nurse Practitioner Program Online
The field of nursing is undoubtedly fun-filled but equally grave. You are with patients round the clock and are equally responsible for the health of your patients. The tips mentioned above can help you choose this as your profession for all the right reasons.
These days, many aspiring FNPs choose to pursue their education online. Online programs can provide you with the flexibility you need to balance your education with your other responsibilities. You can study at your own pace and complete the program in a timeline that works for you. Online nursing programs are also becoming more affordable. That means you can get the education you need without taking on a lot of debt. Just make sure you choose an accredited online program to ensure that your degree will be respected by employers.
The field of nursing is constantly evolving. As an FNP, you will need to stay up-to-date on the latest changes. You can do this by pursuing continuing education opportunities. This will help you maintain your nursing license and improve your skills.
If you are interested in becoming an FNP, now is the time to get started. There are many great reasons to pursue this career. With job security and good pay, becoming an FNP can help you have a successful career. You can also make a difference in the lives of your patients.