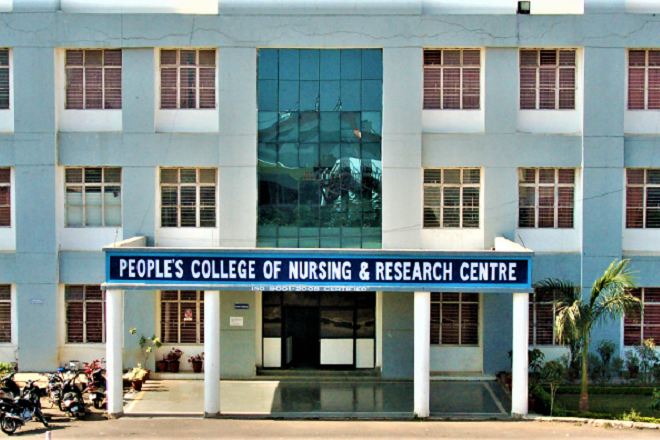 Nursing, a reputable profession in India,is broadly-based on healthcare and medical education that's framed keeping the academic restrictions in mind. To become a nurse, one has to complete BSc Nursing from a recognised nursing college in Bhopal or anywhere else in India.
There are many top BSc Nursing colleges in Bhopal offering premium BSc Nursing education focusing on the health care of individuals and families, as well as the entire community. This medical line is perfect for students who are willing to take up the challenges in the field of healthcare that involves caring and healing of patients.
BSc Nursing Course Details
BSc Nursing is a 4-year UG course related to the healthcare sector. The admission in this course is based on an entrance test. Moreover, a candidate has to pass 10+2 examination with Physics, Chemistry and Biology subjects for selection.
This course has been created to develop competence, critical thinking skills and standards needed to practice nursing effectively. Every BSc Nursing college needs to be registered and controlled via India Nursing Council.
Anyone who has graduated from a nursing program also needs to meet all the requirements mentioned by the respective licensing bodies in the state or country. After attaining the license, nurses are free to work anywhere in private and government hospitals.
After graduation, candidates may even go for MSc Nursing and PhD to attain higher education in the respective field. With higher education, the candidates can get better career opportunities in different healthcare centres across the country and world.
BSc Nursing Duration
The duration to complete BSc Nursing is 4 years. One can complete this course by joining regular classes or distance learning. In the distance learning mode, the duration of this course is 3 years, along with 2 years of experience in the same field. Even Post Basic BSc Nursing courses are available for aspirants and can be done within 2 years from any reputed BSc College in Bhopal.
BSc Nursing Career Scope
During BSc Nursing, graduates are trained and educated to work on different designations, such as educator, care provider, coordinator, researcher, counsellor, advocator, administrator, etc. The best part of this graduation course is that the candidates are never out of job opportunities, as there is a great demand for nurses in India.
Nurses can easily work in any reputed healthcare organizations in both government and private sectors. They may even get opportunities to work in any international organization like the WHO and Red Cross to be part of their ongoing health programs.
Following are the different posts for which BSc Nursing graduates can apply for:
Staff Nurse
Department Supervisor
Assistant Nursing Superintendent
Deputy Nursing Superintendent
Director of Nursing
Ward Sister or Nursing Supervisor
Community Health Nurse
Industrial Nurse
Military Nurse
Teacher of Nursing
Nursing Service Overseas
Nursing Service Administrators
Following are some major areas giving job opportunities to aspirants after completing BSc Nursing course:
Nursing Homes
Super Specialty Hospital
Government-run Hospital
Old Age Homes
Orphanages
Sanatoriums
Industries
Indian Nursing Council
Indian Red Cross Society
Armed Forces
Educational Institutions
State Nursing Council