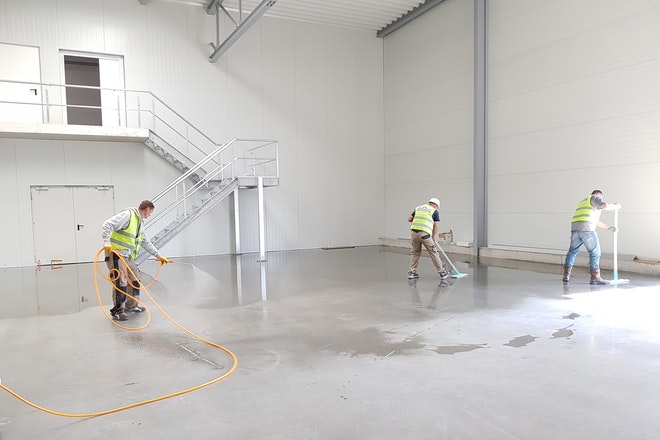 Polishing floors helps retain the sheen of the floors and hide the scratches. That's why your clients would want a splendid job in exchange for their money. Simply buying the best buying the best floor polishing machine won't do if you don't know what you are doing. So, here are the do-s and don'ts to follow when polishing floors along with some tips to make the job easier. Thank us, later!
Do's of floor polishing
When it comes to floor polishing, preparation is key. Planning the tools you will use and the correct amount of polish can make your polishing work hassle-free and efficient. Here are some do's of polishing floors:
Measure your floor to know the right amount of polish. You can measure the floor by multiplying the length and width of the room.
Always start your work by cleaning the floor with a suitable cleaner and microfiber to remove any residue.
Ensure to move any furniture or rug from the floor before you start. Vacuum, sweep, and dust mop all the debris.
Use a microfiber cleaning pad when applying the polish.
When polishing the floor, work in sections. This allows you to remove any residue in any area before moving to the next.
Wring and cleanse your microfiber pad often while cleaning to ensure there is no residue or dirt-smeared during the work.
Always test the polish in a small area first before you start with a larger area.
Make sure to pour the polish directly on the floor in an S pattern and use a polish-dampened pad when you start polishing.
Don'ts of floor polishing
When floor polishing is not done properly, you will have cloudy and milky-looking floors. The key is avoiding contamination by taking proper care. Here are some don'ts of polishing:
Avoid pouring polish into a spray bottle or spray mop
Buckets are a no-no for pouring polish into
Don't use polish with string or wring mop and a mop
Avoid dampening the cleaning pad with water, instead, use polish
While rinsing and wringing the pad during pre-polish cleanup is recommended, but you should avoid doing it when polishing the floor
Don't rub the polish in or use a scrubbing and cleaning action when polishing the floor
Always apply an even layer of polish and avoid a thin layer
Make sure to apply polish at a correct application rate
Once the bottle is open, polish needs to be used within a year. Polish has a shelf-life of 1-2 years at most.
Tips and tricks to make polishing easier
Always use and stock enough polish to cover your floor after measuring the surface properly and removing any furniture and debris.
Never shake the bottle of polish; instead, gently rock it back and forth for 30 seconds to 1 minute. Doing so gives a consistent sheen.
Don't force the motion; only apply fingertip pressure. Just guide the polish gently back and forth.
Don't trap yourself when polishing by working on one section at a time. This also allows you to get a proper finish.
Make sure to polish every 2-4 months. But depending on the traffic in your house, you can even adjust this timeframe.
Ensure to use a gentle hand when polishing the hardwood
Conclusion
Polishing floors becomes easier when you know what you are doing, even more so if you know what you shouldn't do during the job. Following the do's and don'ts given above will allow you to give your client the best of services, increasing your credibility. When you do a great job and save time each time, your polishing business is bound to see growth.