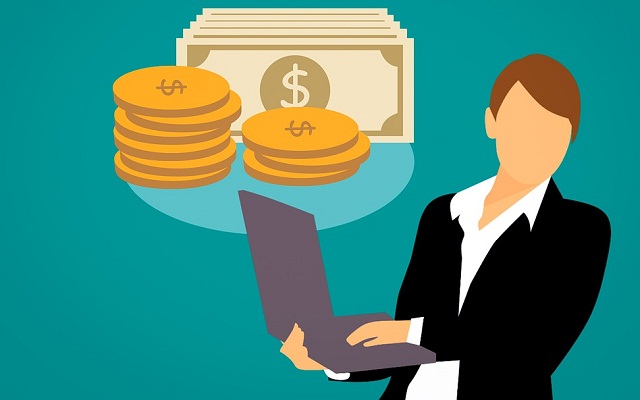 Research has shown that consumers are spending more money on online shopping. This sounds good to online markets, right? In a general case, the statement makes sense but when it comes to particular businesses, your online business may not be on the same trend. It may be sad but at the same time giving you hope that online businesses actually reap profits!
If you want to increase your online sales, you may need to apply the following tips.
Be presentable
First impression is very important when it comes to the business world. Make sure that your posts, i.e. photos and clips are of high quality. You ought to use professional cameras to take these pictures. Employ proper filters and be consistent in your color tone. Apart from the graphical posts, your text posts should also be presentable. Make sure that you use the correct words and avoid typos.
Make your ideas flow in a sequential manner to give a sense of order! You should also be polite while replying to comments, posts and direct messages. To make a professional impression, do not express your bitterness while corrected or insulted. This is business and you need to learn to keep you cool if you need to keep your customers!
Build trust
Trust is a key issue that determines the success of any business whether online or offline. Breach of trust has detrimental effects on online businesses such that you can lose more customers if they can no longer trust you. While transacting online sales, you should never give promises that you could never keep. Be honest no matter the circumstances.
For instance, if you clearly know that you are not around to make some deliveries ordered online on a particular day, explain that to the customer and make arrangements rather than promising and failing in the long run. You should remain transparent, admit to mistakes and respond to customers in a professional manner.
Concentrate on your target market
Huge following on social media does not necessarily translate to high online sales. Your business account may be followed by the wrong audience and this is very discouraging when you realize that you are making minimal online sales. While marketing your online business, focus on your target customers.
Narrow down your target audience and create groups with common interests. This will make it easier for you to reach your customers. You can create online channels to broadcast your business and have your customers subscribe to them.
YouTube is a great platform to do that. Gain some quick subscribers in your channel even if it costs you money. Click here to know how to get paid but real subscribers on your channel. If you create great informative videos, you'll get more and more subscribers. Just focus on the quality of your video contents. It is encouraging to have 100% sales from a group of 100 people than 1% from a group of 1000 people!
Customer care services
Your online business should have ample and prompt customer care services. If you are not able to be online all the time, you may need to employ a customer care team to respond promptly to instant issues from your customers. Trust and confidence is created through active interaction with the customers. Live chat has proven to be an instrumental tool when it comes to customer care services online.
Give guarantee
Customer satisfaction comes along with guarantee that the purchased product will work as expected, will be repaired after a breakdown or even be replaced in case the product was defective during the purchase. Online businesses have a limitation such that the customer is unable to sample the product before buying it.
What will make the customers purchase your products online and become loyal is the way you give them guarantee. Warranty services have been very useful in offering guarantee. Make sure that you honor your warranty terms either through refund, repair or replacement of the product.
Have a user friendly website
You should make sure that your website is designed in a way that any online user will be able to access it without trouble. The catch for this is normally making sure that the website can be accessed via conventional browsers for phones and computers. You can use cookies or run heat maps and scroll maps. You should also make sure that your website is not flooded with unnecessary ads.
Active interaction with the customers
Always make sure that you respond to comments, questions, queries and messages promptly. This will make the customers to have a sense of belonging and chances are that they will remain loyal. Create a forum where your customers can actively interact and perhaps provide insight on how to improve the products or shift to the current trends. Your customers will always give you a hint on what they want! It is up to you to pay attention!
Discounts and after sale services
Remember that you are not the only online business selling the products. There are many others out there which are also trying to maximize their online sales! To deal with such competition, you may need to offer discounted after sale services like reduced shipping fees, free delivery and free return. Once in a while a flash sale day may be appropriate for all the discounted products and old stock ("Black Friday").
Finally, online business is not all about huge following but converting the following to cash! You are doing online business for profits, not fame!