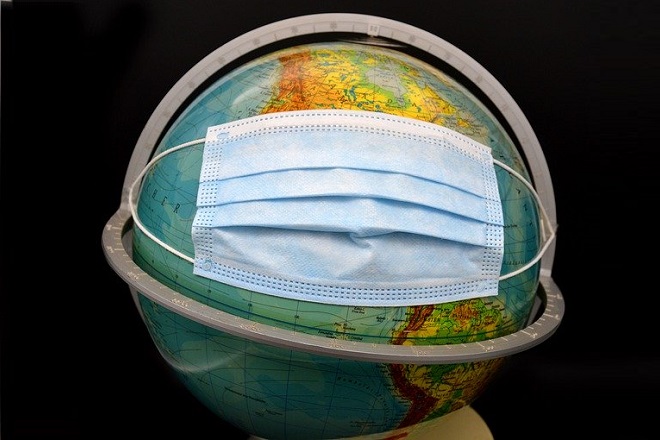 So far, India is the third most affected country in terms of total cases (close to 25 lakh cases, right behind the USA and Brazil), with roughly 2% mortality rate. While most people recover, if infected, you can be absolutely sure that the inconvenience of quarantine that will rain down on you and your family will be as bad as the sickness itself (for at least 14 days officially and longer socially).
Your home and the entire floor will be a no-entry/no-exit zone, domestic help and vendors won't be allowed to service your needs (including milk, grocery, newspaper and laundry), and the attached social frown would be enough to make you sigh in muted groans.
Why not stay away from the infection altogether? Safety and prevention are your best bets against the disease. Oh, and the right use of technology…
Covid-19 pandemic would have caused greater disruption to our daily life and irreversible damage to the economy had the modern marvels of technology not come to our rescue. Think of how many jobs could be done from home, how many patients assisted via video calls and how many children received online schooling in 2020 despite global lockdown.
In a very specific case of community transmission, technology has played an even bigger role in stopping coronavirus in its tracks, nipping the virus in the bud. It has literally prevented Covid from entering your society, blocking it at the gate through touch-free security and communication management.
At a time of a global and persistent pandemic, India is in critical need if (and has widely embraced) end-to-end safety, gate-keeping and management apps for residential societies' operational and communication needs. We're talking about a digital communications suite for small, medium and large residential complexes, each with its own safety protocols, unique visitor management requirements and complex administration needs.
In simple terms, all parties involved in the functioning of a residential society, whether the resident, the Managing Committee member, the security guard or the office manager, everyone can stay seamlessly connected, approve/deny entry to visitors, receive packages safely, and handle society's financial affairs/bill payments digitally in real-time, without ever risking physical touch.
Comprehensive COVID Management for Communities
How does this genre of tech-based communication and gate-keeping prevent Covid from spreading? In several ways.
With the rise of home safety automation tech and modern gate-keeping, long gone are the days when any intruder, solicitor or vendor could enter the society premises without a valid invitation. MyGate App-based society management system manages check-ins and check-outs that allows pre-approved invites by residents (for expected guests, frequent, recurring visitors), spot entry for unexpected but approved guests and an option to reject unwanted visitors, all at the entry point. This facility paired with the temperature test feature (more on that ahead) can vastly reduce the possibility of potential Covid carriers entering the premises of the society.
It comes as no surprise that due to extended lockdown periods, there has been a phenomenal rise in online food and grocery deliveries at home. Even medicines and daily supplies are being delivered at your doorstep more than before. This is the new normal that's expected to be a rising trend for a foreseeable future as powers that be have predicted that coronavirus is a reality we'll all have to live with for a long time.
Conventional register-based entry points at building receptions require the delivery man to sign in and use the elevator for doorstep delivery. But the no-touch feature on visitor management apps include a simple parcel management workflow which enables the delivery man to leave the package at the gate which you can collect at your convenience using a passcode validation.
3
Trusted brands at your doorstep
Collaboration with food delivery brands (Swiggy, Zomato, Box 8), online grocery brands (Grofers, StoreSe, ITC), healthcare vendors (MedLife, mfine), e-newspaper (Times group,Deccan Herald, Outlook,Mid-Day, etc.) helps you get secure deliveries of all daily essentials at your doorstep without congestion at the gate. This is because auto-approved entries are facilitated at the gate for partner vendors, ergo less risk of infections and orderly execution of social distancing protocols. You don't step out, thus the virus doesn't step in.
These companies (example Zomato) have their own Covid-proof delivery workflows as well. Aided with security and gate-keeping tech, the users are doubly protected from virus infections.
4
Regulated observance of temperature and mask at gate
Society residents get the required information about whether the visitors are approaching wearing a mask and could be running a temperature. The guard at the gate is equipped and trained to check the temperature of the visitors and text the info real time on the resident's version of the app.
5
Touch-free attendance and tracking of domestic staff
Facial recognition technology that's embedded in the app helps the guard register contact-free attendance of domestic staff and as soon as the help has entered the premises, the resident is informed of their arrival through digital pass.  Additionally, their movement within the premises can be accurately tracked, i.e. if they're in the safe, buffer or containment zones.
6
Virtual noticeboard and society management
The highest risk of Covid spreading faster within the community exists in asymptomatic residents infecting each other inadvertently during general meetings, group discussions and impromptu meetings due to emergencies. A digital noticeboard can alert the residents of any and all developments, news and updates regarding the society management, thus eliminating physical meetings.
Over and above that, maintenance bills and other society invoices, bill payment reminders, complaint management, escalation, resolution, tenant move-in/move-out, zero convenience fee online payment transactions, and much more can be accomplished without the need for managing committee and residents to meet physically. As a result, the infection, if present in the society, has no physical host to jump to.
And these are just the quintessential features to combat Covid-19. You'd be surprised at how amenable safety and communication apps are for your every specific community management need. They have longevity and utility beyond the coronavirus too. With increased use of AI and integration of IoT devices with the tech, you're looking at the future of residential society management. All within the comfort of your smartphone, at the tip of your fingertips.