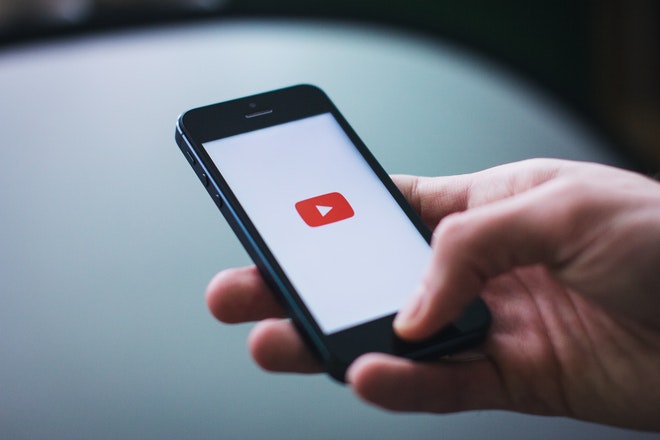 Going by the experts: If you have plans to market your business on YouTube, you have to be savvy regarding this. After all, YouTube boasts of over 50 million video content creators on a regular basis. So, it works to create content that stands out from the rest.
Yet another major challenge is reaching the target audience and engaging the same. Remember, the people who watch videos on YouTube do not like advertising. Hence, you must think properly about how you will be raising brand awareness while keeping the viewers entertained.
Tips to use YouTube for business
The procedure of using YouTube successfully for business promotion requires the right approach. There are three important steps included: creating proper content while optimizing it, YouTube advertising through influencer marketing, and understanding the audience. Let us dive into the details now!
Create the Right YouTube Plan
The other social media platforms are not as time-consuming as YouTube. Remember, writing a blog or an article; updating the same and creating images is one thing, but creating video content is completely different. You consistently need to work on it. Video creation for YouTube will be easy, but only if you use the right strategy.
This requires pondering on what you are looking to accomplish with video marketing on YouTube. Be clear about your goals. Are you looking to drive in more traffic on your site? Do you want to generate more leads or conversions? Are you looking to improve customer engagement and brand awareness?
Being clear with your goals will help you create top quality and relevant videos for the YouTube channel.
Design a Compelling Home Page
The home page of your YouTube channel should be compelling enough to make the right first impression. This requires putting in good time in building a professional-looking page. The page you create should encapsulate everything about your channel.
Of course, the page should have a profile picture that is easily identifiable and clean. But at the same time, it should also feature channel art and trailer. The trailer should autoplay when someone visits the channel.
This will be the elevator pitch of your channel and the one and only chance of either gaining or losing subscribers. Try creating playlists of top quality work and even add all featured channels. This helps in creating a connection in the minds of the audiences.
Consider Interactions on YouTube
There are different ways of interacting with users on YouTube. You can organize comments by the newest or most popular. Engaging with the users commenting on the videos you post can bring in huge traffic on your site.
You can even use an online video editor for adding some persona touch to your videos according to the likes of the people you engage with. This way the customers will find that they are important for you and thus they will like buying from you.
Know the Competitors
Now, this is not something new for any business marketer who uses YouTube for business promotion. You can use YouTube to search for other videos with good rankings for the product keywords you are dealing with.
Analyze everything they are doing differently in their YouTube videos and find out different ways of out-doing. The stage is very similar to working on the keywords you use.
Use proper research for grabbing opportunities that the competitors might take the benefit of. Always go for keywords that have the potential of receiving lots of traffic. This will make it easier for you to optimize your video content on YouTube to be available for the viewers.
Create Must-See and Engaging Titles
Like literally, must-see and engaging titles will increase and improve the performance of your video content, and that's for sure. You can use an outro maker for this purpose. Keep in mind that YouTube marketing is all about the way you present your content.
The main point here is crafting killer titles, and you can do this efficiently without using clickbait headlines. Entertaining and meaningful titles are best at catching the attention of the prospects. Titles that present some information about the video while leaving the craving on work wonders.
For instance, question-based and list titles help in scoring a lot of viewers on YouTube. How-to and best of listicles perform very well on the platform. Here, the takeaway is spending time on creating engaging titles instead of sticking with the very first idea that comes to your mind.
Use Different Tools for Creating Quality-Based Video Content
In these times, when going digital is the norm for every business, video plays their part in putting the business message across. But then the videos you create should be exclusive and based on out of the box ideas.
Since the YouTube platform has gained huge popularity worldwide as one of the best mediums of business promotion, it is quite likely for brands worldwide to use videos to promote their products and services.
Since it goes the same way of using video content for business promotion, it works to think creatively. There are different video creating and editing tools that can be used to create videos that engage the viewers but stay there in their minds for a very long time.
You can use these tools most effectively to create live-action, animated, stop motion, and other varieties of videos.
Do Not Forget the Description
You must always accompany your video on YouTube with a compelling description. The description of your video should explain the content in brief and contain a link to your site and other social media platforms.
Also, work on live videos and CTA as they go a long way in putting business messages across but in the most professional manner.
Conclusion
YouTube marketing is something you must consider if you are thinking of putting together a video marketing plan that brings great results. YouTube videos help you reach a wider audience, which automatically improves brand awareness; generates more traffic, engagement, and leads, thus bringing in sales.